Recognizing Your Commitment
The College Walk Society is a leadership giving society for our most generous and loyal financial aid donors who share in Columbia College's fundamental belief that the opportunity to pursue knowledge should not be constrained by a student's background, perspectives or ability to pay. Members of the College Walk Society make significant commitments to ensure the College can continue to meet the demonstrated financial need of all of our students.
Recognition & Benefits
All members of the College Walk Society will receive special recognition in the Columbia College report, invitations to exclusive programming including the Dean's Scholarship Reception and annual updates about their scholarship recipient(s).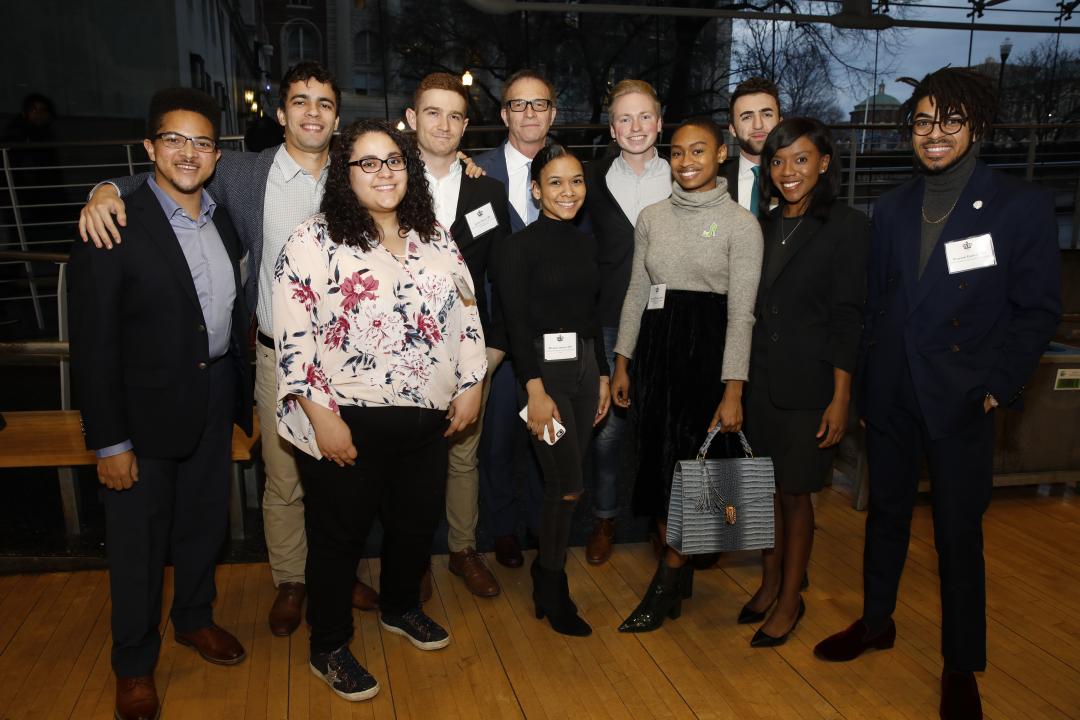 Giving Opportunities
Gift opportunities for membership in the College Walk Society begin at $100,000 ($50,000 for graduates of the last 15 years) and prioritize a blend of endowed and current-use giving. In the long term, the College's commitment to financial aid requires the stability only a substantial and dedicated endowment can provide. At the same time, current-use gifts through the Columbia College Fund allow us to distribute funds right away and meet our commitments to current students.
Learn More about the College Walk Society
Amanda Lasker
Director of Development Initiatives
ak2934@columbia.edu
212-851-9865