OBITUARIES
Compiled by Lisa Palladino

1926

Sidney M. Silverstone, M.D., radiotherapist and teacher, Harrison, N.Y., on December 4, 2001. Silverstone was born in Harlem. After graduating from the College, he received his medical degree from the University of Cambridge, England, in 1932. He completed his internship at Mount Sinai in 1936 and trained in radiation physics and therapy at other New York institutions. In World War II, he rose to the rank of major in the Army Medical Corps, serving in North Africa and Europe. Silverstone's association with Mount Sinai Hospital and School of Medicine spanned more than six decades, during which time he lectured at hospitals and medical societies around the world. He came to the school in 1933 to study neuropathology and saw his last patients as an attending radiation oncologist in February 2000. In between, he rose to senior attending radiotherapist and twice served as chief of the department of radiotherapy. When he formally resigned in June, he was the oldest physician on the Mount Sinai staff and also had been professionally linked with it longer than anyone. In 1945, Silverstone offered a postgraduate course in radium therapy, the first organized course on the subject in this country, but radiation therapy soon shifted to safer radioactive isotopes, such as cobalt-60. He was a close associate of another inventive oncologist, Dr. Norman Simon, at Mount Sinai and in the private practice they shared on Fifth Avenue. There, in 1953, Silverstone introduced the first cobalt-60 radiation therapy outside a hospital setting. Earlier, Silverstone became known for developing a technique that allowed doctors to determine how much radiation a patient was receiving. Exact calculations of the proper dosage made adverse reactions less likely. With Simon or by himself, Silverstone achieved a number of other advances in radiotherapy, typically in the area of gynecological oncology. Together they used the so-called Simon Afterloader, a system of treating gynecological cancers with radiation implants. Silverstone is survived by three sons, Alan, David and Harris; seven grandchildren; and two great-grandsons. His wife, Estelle Cohen Silverstone, died in 1999 after 61 years of marriage.
Leon Quat, attorney, Great Neck, N.Y., on April 24, 2000. Quat received his J.D. from the Law School in 1928.

1927

T. Embury Jones, retired, Cincinnati, on October 3, 2001. Jones was born in upstate New York. After graduation, he earned two more degrees from Columbia, both from the Engineering School: a B.S. in 1929 and an M.E. in 1930. He then moved to Ohio, where he spent 15 years with Federal Machine and Welder before joining Precision Welder and Flexopress as president and treasurer. He retired in 1974. Jones was a trustee and volunteer with Action Housing for Greater Cincinnati, and as treasurer and chairman of the finance committee of the Bethesda Hospital & Deaconess Association, he helped foster needed health and social welfare work in urban Ohio. In addition, he devoted much time to Columbia, serving as president of the Alumni Club of Cincinnati, director of the Alumni Federation, and a member of the College's Board of Visitors as well as the Engineering Council. A generous donor, Jones was a recipient of the Alumni Federation Medal and the Dean's Award. He is survived by his wife, Lee.

1930

William T. Matthews, retired attorney, Port Washington, N.Y., on November 23, 2001. Matthews was born in Brooklyn on September 14, 1909. After graduation, he went on to receive a degree from the Law School in 1934. During World War II, Matthews received a commission in the U.S. Naval Reserves, and his first tour of duty was at NAS Banana River, Fla., where he taught celestial navigation. Later, Matthews worked with the Navy Contract Termination Program in Washington, D.C. In 1949, he and his family moved to Port Washington. Matthews practiced law for more than 40 years, with much of his time spent at Breed, Abbot and Morgan in Manhattan. His specialty was real estate law. A member of various bar associations, Matthews also enjoyed music, reading and art, and kept up a lively interest in current events. Matthews is survived by his wife of 62 years, Helen; and three grandchildren. His son, William P., and daughter, Margaret T., predeceased him.

1933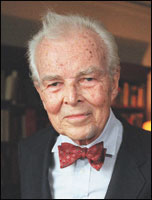 Edward O. Downes '33
PHOTO: SARA KRULWICH / THE NEW YORK TIMES

Edward O. Downes, musicologist, lecturer, professor and critic, New York City, on December 26, 2001. Downes was best known as the longtime host of the "Texaco Opera Quiz" heard during the live Metropolitan Opera radio broadcasts. The quiz, in which panels of three opera experts answer questions from listeners during intermission, is in its 61st season. Downes was its quizmaster from 1958 to 1996. His mellow baritone voice, laconic manner and avuncular wit made him a beloved radio personality to the millions, from opera buffs to neophytes, who tuned in to the Saturday broadcasts. Downes was born in West Roxbury, a Boston suburb, on August 12, 1911. His father, Olin Downes, who later became the chief music critic of The New York Times, was then a critic at The Boston Post. Downes began attending operas with his father and by age 9 was an ardent Wagnerite with a passion for Siegfried (a five-hour evening). In 1924, the family moved to New York when Olin Downes began working at the Times. Without having completed high school, the younger Downes attended the College from 1929–30 and the Manhattan School of Music. During World War II, he served in the Army, at one point helping Arthur M. Schlesinger Jr. prepare briefing books for the Office of Strategic Services, precursor of the Central Intelligence Agency. Later, he studied languages and took courses at universities in Paris and Germany, but never earned an undergraduate degree. "I couldn't see why I needed one," he said. In 1958, he received a Ph.D. in musicology from Harvard. He went on to a peripatetic career in academia, teaching at Wellesley, the Longy School of Music and the University of Minnesota. When his father died in 1955, Downes became a music critic at the Times, staying for two years until taking the opera quiz job, which offered the same pay for just 20 weeks of work. Whatever the questions on the quiz, Downes had a way of putting panelists and listeners as ease. When the experts hesitated, he would fill in the silences with teasing hints to the answers. He knew that often the most entertaining chatter came from panelists who were stumped, if he could just encourage them to laugh at themselves. He also gracefully interjected comments, drawing from a wealth of firsthand knowledge. "The sound of his voice made listeners feel he was their friend," said Michael Bronson, who produces the intermission features. "The mail still comes in addressed to Edward." Downes taught music history at Queens College from 1966-83, and for 18 years, starting in 1960, he also wrote program notes for the New York Philharmonic. Downes's 1943 marriage to Mildred Fincke ended in divorce in 1954. He is survived by a sister, Dorothy Williams, and four nieces and nephews.

1934

Robert S. Breitbart, attorney, Oyster Bay, N.Y., on October 11, 2001. Breitbart received his J.D. from the Law School in 1936 and had practiced law since that time. He also was a professor of law and taxation at Pace from 1945–95. Says classmate, roommate and lifelong friend Bernard Bloom '34, "He was the kindest and most decent man I have ever known. Bob was admired and respected by everyone in our class." A student leader who chaired the junior and senior proms with great success, according to Bloom, Breitbart also was president of Phi Sigma Delta fraternity and a devoted fan of Columbia football. He is survived by his wife, Ellen; daughter Carol Furst and her husband, Robert; daughter Barbara Bader and her husband, Gary; and six grandchildren.
Sheldon J. Solomon, dentist, Great Neck, N.Y., April 6, 2000. Solomon received his D.D.S. from the School of Dental and Oral Surgery in 1937.

1936

Anthony Burton, retired accountant, Newtown, Pa., on October 15, 2001. Burton received a master's from the Business School in 1943.
John C. Dengler Jr., Del Rio, Texas, on September 4, 1998. Dengler was born on January 1, 1912, in Astoria, N.Y. He was the founder and president of Students International Travel Association, which thrived during the Depression's student travel explosion. The travel bug bit Dengler in 1930 upon his first trip to Europe, where he visited relatives in Germany. As part of his student days in Munich, Dengler spent much time with fellow students on "Wanderungen," part of the German educational system, exploring the countryside on foot or bicycle. It was during one of these bicycle trips in 1933 that Dengler conceived of SITA, which he thought would be an ideal way to bring Americans to Europe to learn — through face-to-face interaction with the locals — the customs and language of each country. His credo for SITA was "visual education" (you can remember a face, but can you remember a name?). After graduation, Dengler was completing his doctorate at UCLA when World War II broke out. During the war, he worked in the aircraft business advising government and private industries as a consultant on priorities and price control. After the war, Dengler eventually expanded SITA to 35 offices around the globe. Another venture was his White Sun Guest Ranch in Rancho Mirage, Calif., which was designed to be an all-encompassing leisure spot. The resort housed many Hollywood stars and also served as SITA's world headquarters. Dengler's interests included retractable-keel sailboats, and following the sale of the ranch in 1979, he moved to Texas and opened Inland Marine in Del Rio. He is survived by his wife, the former Helen Dykema, '36 Barnard; daughters Nancy Starbuck, Lori Dengler Lisle, and Lissa Wheeler; sons David, Ian and Mark; and five grandchildren.

1940

Edward Rice, writer/photographer, Sagaponack, N.Y., on August 18, 2001. Rice was born in Brooklyn on October 23, 1918, on his family's kitchen table, or so the story goes, according to a 12-page profile of Rice published in the May 2001 issue of CCT. An adventuresome American writer who wrote a best-selling biography of a 19th-century British explorer, Captain Sir Francis Richard Burton (Da Capo Press, 1990), Rice also was a well-traveled photographer who was stoned by peasants in Bangladesh and nearly lost his head (literally) by a shotgun wielded by a maharajah on a peacock hunt in India. Rice traveled through Asia and Africa, writing and doing photographic medical reports for the United Nations. In 1953, he founded a magazine for Catholic laymen, Jubilee (he sold it in 1967), and his many writings include books about topics such as the Ganges River, ancient Babylon, Margaret Mead, and a biography of his friend, The Man in the Sycamore Tree: The Good Times and Hard Life of Thomas Merton ['38] (Harcourt, 1985). Shortly before his death, an exhibition of Rice's paintings was held at his farmhouse home. His first marriage, to Margery Hawkinson, ended in divorce. His second wife, Susanna Franklin, died in 1993. Rice is survived by his sons, Edward III and Christopher; two grandchildren; brother Donald; and sister Carol McCormack. (Editor's note: For more, see the accompanying tribute by classmate Jim Knight '40.)
Correction: The obituary of Don Kursch '40 that appeared in the November issue of CCT incorrectly identified him as class president instead of vice president. Also, his wife's maiden name was Eleanor Bowman, Barnard '40. CCT regrets the errors.

1941

William H. Diederich, architect, New York City, on January 17, 2001. Diederich also received a master's in 1944 from the School of Architecture, Planning and Preservation.
Sherwood B. Menkes III, professor, Piermont, N.Y., on January 22, 2001. Menkes earned a bachelor's degree from the Engineering School in 1942 and later a master's from the school in 1954. He was a professor of mechanical engineering at City College.
William H. Trenn, retired, Palm Harbor, Fla., on April 8, 2001. He is survived by his daughters, Carol A. Thompson and Nancy S. Eachus.

1942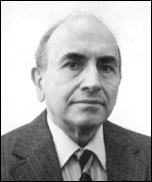 Aldo R. Daniele '42

Aldo R. Daniele, Flushing, N.Y., on April 18, 2001. Following graduation, Daniele entered the Army and served in the Corps of Engineers, where he participated in the Third Army's drive through France and Germany. Upon his discharge in 1945, he returned to work at the business founded by his father in 1912, C. Daniele and Co. He received a degree from the Business School in 1947. Daniele and his brothers, Rudy and Mario, built a thriving grocery and wine importing firm that is still owned by the family. Daniele was a loyal Lion and active member of his class, frequently making calls and writing letters for the Class Directory and giving of his time to round up classmates for Homecomings and Reunions, events for which he also graciously provided wine for classmates and their guests. Daniele is survived by his daughters, Linda Daniele and Anita Modelewski; brother, Mario; and two grandsons. His wife, Clara, died in July 2000.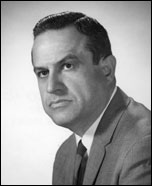 Francesco M. Cordasco '42

Francesco M. Cordasco, West New York, N.J., on October 4, 2001. Cordasco was born in West New York, N.J., and lived there all his life. After graduation, he went on to receive his master's and doctoral degrees from NYU. A sociologist who wrote and edited more than 100 books on subjects ranging from bilingual education to 18th-century historical figures, he taught at Montclair State for 26 years. He also taught at NYU, Long Island University, CUNY and the University of Puerto Rico. Cordasco had a lifelong passion for Junius, a pseudonym for the British writer of polemics against King George III published in a London newspaper from 1769-72. His passions extended to the education of immigrants in their native languages. A prolific writer, his work includes medical bibliographies and the Dictionary of American Immigration History (Scarecrow Press, reprinted 1990). Cordasco's wife, Edna Mae Vaughn, died in 1995. He is survived by his son, Michael; daughter, Carmela; sister, Grace Corbett; brother Jon; and two grandchildren.
Harmon C. Quarles, retired, Santa Fe, N.M., on September 11, 2000. Quarles also received a bachelor's degree from the Engineering School in 1943.
Maxwell "Mac" Warschauer, Malverne, N.Y., on October 7, 2001. Warschauer received a master's from the Business School in 1947. He is survived by his wife, Alice.

1945

Ernest Katz, Jr., Brookfield, Conn., on April 1, 2001. Katz received his M.B.A. from the Business School in 1968.

1947

James D. Kantor, retired, Westport, Conn., on November 2, 2001. Kantor was born in New York City. During World War II, he served with the Eighth Air Force, 453rd Bomb Group, which was based in England and flew missions to Germany in B-24 Liberators. Kantor retired as the owner of Kay Productions, which had offices in New York City and Ridgefield, Conn., and produced educational films for schools. He is survived by his wife, Judy; daughters Victoria Kantor and her husband, Vladimir Ignatov, and Elizabeth Kantor and her husband, Sam Register; brother Thomas; and three grandchildren.
Roy O. Lange, Mountainview, Calif., on April 20, 1999. Lange received his J.D. from the Law School in 1949.

1948

Ernst L. Bendix, retired attorney, Staten Island, N.Y., on August 29, 2000. Bendix was born in Larchmont, N.Y., and served in World War II as a member of the Army's 89th Division. He saw action in the Battle of the Bulge, and was discharged as a sergeant in 1946. Bendix was a 1953 graduate of Fordham Law School and an expert in banking law. He worked for the Fleet Financial Group for 20 years, retiring in 1990 as counsel for Fleet Bank, New York. He later acted as a legal consultant on bankruptcy matters for several Staten Island attorneys. Bendix was active in community affairs on Staten Island, serving on the West Brighton Community Council and on Community Planning Board 2. He served on the vestry of Christ Episcopal Church, also on Staten Island. Bendix is survived by his wife, Martha; daughter, Margo Batha; son, Matthew; sister, Eva Leonard; and three grandchildren.
Norman E. Eliasson, retired, Falls Church, Va., on December 20, 1999. Eliasson also received a degree from the School of International Affairs in 1950.
Dominick A. Valenti, attorney, Bayside, N.Y., on October 23, 2001. Born in 1926 in New York, Valenti served in the Merchant Marines in World War II. He later became a credit manager with Goodrich Tire, where he worked while attending law school at night. He eventually became an attorney at General Law. According to a letter that CCT received from Peter A. Arturi M.D. '48, he, Valenti and Joseph Salvatore '48 "met on the basketball court of the old Columbia gym and remained close friends with very close family values from 1944 to the present. We, fortunately, with our wives, attended our 50th Reunion in 1998 and enjoyed a grand time." Valenti is survived by his wife of 53 years, Agnes; sons Stephen and Paul; and six grandchildren.
William A. Vessie M.D., Kalispell, Mont., on December 1, 2001. Vessie received his M.D. from P&S in 1954.

1949

Paul J. Moroz, South Kent, Ct., on December 25, 2001. He is survived by his wife, Norma, and his children.
Stanley D. Olicker, M.D., pediatrician, Williston Park, N.Y., on July 26, 2000. Olicker received his M.D. from P&S in 1953.

1952

Elliot Gottfried, attorney, Delray Beach, Fla., on August 31, 2001. Gottfried also received degrees from the Law School and from the School of International and Public Affairs in 1955.

1961

Frederick S. Plotkin, New York City, on November 24, 2001. Born May 25, 1937, Plotkin grew up on the Lower East Side, where he studied violin and once played at Carnegie Hall. Considered a child prodigy, he was offered a scholarship to Harvard, which he declined because his parents felt he was too young. After attending Stuyvesant High School, he went to France, where he found work as a journalist for a Paris newspaper. After returning to the U.S., he graduated magna cum laude from the College. He remained at Columbia, earned a master's in mathematics and his Ph.D. in literature and history. Plotkin was awarded a Ford Foundation fellowship and a President's Fellowship (1964-66). He taught at the College as well as at SUNY Buffalo and Yeshiva University, where he was director of the Humanities Division. He published several books on the philosophy of religion, including Faith and Reason: Essays in the Religious and Scientific Imagination (Philosophical Library, 1970) and Judaism and Tragic Theology (Schocken Books, 1973), which won the Best Book in America Philosophy and Religion Award from the American Philosophical Society in 1974 and from the American Library Association the same year. Plotkin also authored Milton's Inward Jerusalem: "Paradise Lost" and the Ways of Knowing (Mouton de Gruyter, 1971). For several years, he was a contributor to Encyclopedia Britannica, and also for a number of years he wrote book, art and film reviews for a variety of national magazines. In addition, Plotkin was a published poet. In the early 1960s, he was one of three founders of Meridian Books and served as its editor until it was sold. In 1980, Plotkin conceived Comtex Corporation, one of the first companies to put research data online to telecommunications networks. He took the company public in 1981. After his retirement, he continued to write until his death. He is survived by his wife, the former Kathy Lyles; and son from a previous marriage, Avi.

2003

Niket Doshi, Monroe, Conn., on December 22, 2001. Doshi was a leader on the tae kwon do team, serving as its president last year. He also was a drummer in a rock band, The Misgivings, which was a part of Columbia Music Presents. He is survived by his parents, Rashmi and Madhvi, and a brother, Anup.

Related Stories