Professor Kenneth T. Jackson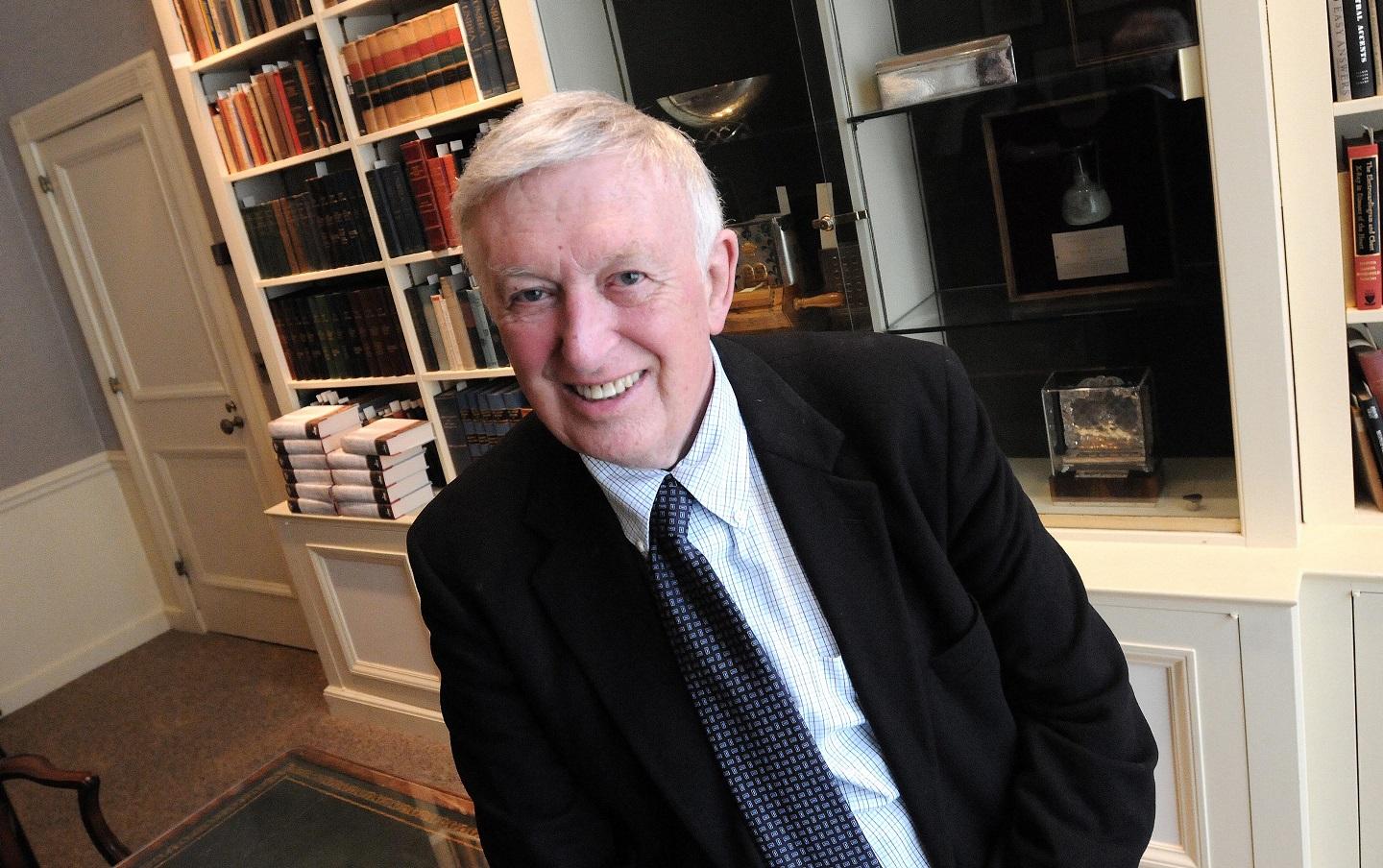 Ken Jackson loves New York.
You can hear it in his voice. Ask him a question about the city, and the Memphis native's Southern drawl starts to fade, replaced by the fast-paced, staccato speech patterns of the New Yorker. "I want to be in the middle of things," Jackson said, "and in New York you're in the middle of everything. I like that feeling."
Kenneth T. Jackson is the Jacques Barzun Professor in History and the Social Sciences at Columbia and the director of the Herbert H. Lehman Center for the Study of American History. He came to Morningside Heights as an assistant professor in 1968, earned tenure two years later at the age of 31 and never left. "I didn't realize how much New York had seeped into my bones until some other schools made offers, very nice offers, and I realized I didn't want to go. I love being a New Yorker," he said.
Jackson is not just a New Yorker, he is synonymous with New York. He has been president of the New-York Historical Society and written the definitive reference work about the city, The Encyclopedia of New York City. While he has taught other subjects including the history of the South, social history and military history and helped organize Columbia's first multi-disciplinary urban history program, the class he's best-known for is "History of the City of New York," of which filmmaker Ric Burns CC'78 said, "You can't throw a rock on the Upper West Side without hitting someone who took that class."
A unique feature of that class is a midnight bicycle ride through the streets of New York that Jackson leads. "I've had people stop me on the subway or bus, and they tell me what they remember most is the midnight bike ride," said Jackson, who hit upon the idea of using bicycles because walking was too slow and buses created a barrier between riders and the city. "When you live in one of the world's great cities, to not go out and experience it is not quite right. The city is awake at that hour, it is friendly. It's a new way of seeing things."
Jonathan Lemire CC'01 recalled taking part in the bike ride during his junior year. "I remember we were at the Bethesda Fountain [in Central Park] and were headed south out of the park and down Seventh Avenue. You could see all the lights of Times Square. This adrenaline rush just went through the crowd, we were all yelling and so excited. Then we literally rode through Times Square — to the amazement of pedestrians and cab drivers, we rode right through Times Square!"
New York is renowned for its diversity, but Jackson says what makes the city special is its inclusiveness. "In so many cities, if you're not from the city, forget it," he explained. "In New York, they don't care where you're from. Anybody can be a New Yorker. Nobody ever gave me a hard time because of my Southern accent. People are not made to feel different because in New York, everybody is different. New York is everybody's home. We're all in this together. That makes the city stronger."
"It is truly hilarious that the premier historian of New York City is a southern boy," Rosalind Rosenberg, a Senior Scholar in History at Barnard and a longtime friend and colleague of Jackson, told Columbia College Today for a 2001 cover story about Jackson. "In New York, there's a premium placed on sophistication and a certain iciness and remove. Ken's not like that. He doesn't stand on ceremony. He's wam and he's accessible. The southern tradition of hospitality means a lot to him."
Thanks to the generosity of the Robert D.L. Gardiner Foundation, Jackson's relationship with New York City will be recognized for many years to come. The foundation, established by Robert David Lion Gardiner CC'32, has donated $3 million to Columbia University to establish a new chair in the history department focusing on the study of New York history. Upon Jackson's retirement, the chair will be renamed the Robert Gardiner-Kenneth T. Jackson Professorship.
"Having dedicated my entire professional life to the study of cities and, in particular, New York, it is a singular honor to have this chair established in my name, and to share it with Robert Gardiner, another proud New Yorker — and Columbian," said Jackson. "It is a real source of pride to know that Columbia will maintain its storied tradition of teaching and studying about the great city and state that we call home. Urban history, and New York history in particular, are likely to be of greater importance in the twenty-first century because in so many ways, we are the world. The city has a lot to teach us, and I think it's important that cities continue to be studied."
James J. Valentini, dean of Columbia College and vice president for Undergraduate Education, says the Gardiner Foundation's donation will have a lasting impact. "Outstanding professors and teachers like Ken Jackson are one of the reasons that I can say we are the greatest college in the greatest university in the greatest city in the world," said Valentini. "His shoes will be tough to fill, but having an endowed professorship will help us recruit future historians and remember the many contributions that Ken has made to the undergraduate experience at Columbia."
The Robert D.L. Gardiner Foundation, established in 1987, was inspired by Gardiner's passion for history. The foundation primarily supports the study of New York State history, with an emphasis on Suffolk County.
"This gift ensures that our mission — fostering the appreciation of New York history – will continue to thrive at the university that calls New York home," said Joseph R. Attonito, president of the Robert D. L. Gardiner Foundation.
And Jackson has called Columbia University in the City of New York his home for nearly 50 years. "I got lucky," Jackson said. "I came at just the right time, and this has become home. I've spent many hours at Columbia and in the city, and I love being a New Yorker."
Photo credit: Eileen Barroso
Learn about the largest financial aid campaign in the history of the College and the University.
How did financial aid affect your life? What was it like to say Yes to Columbia?