Rita Pietropinto-Kitt CC'93, SOA'96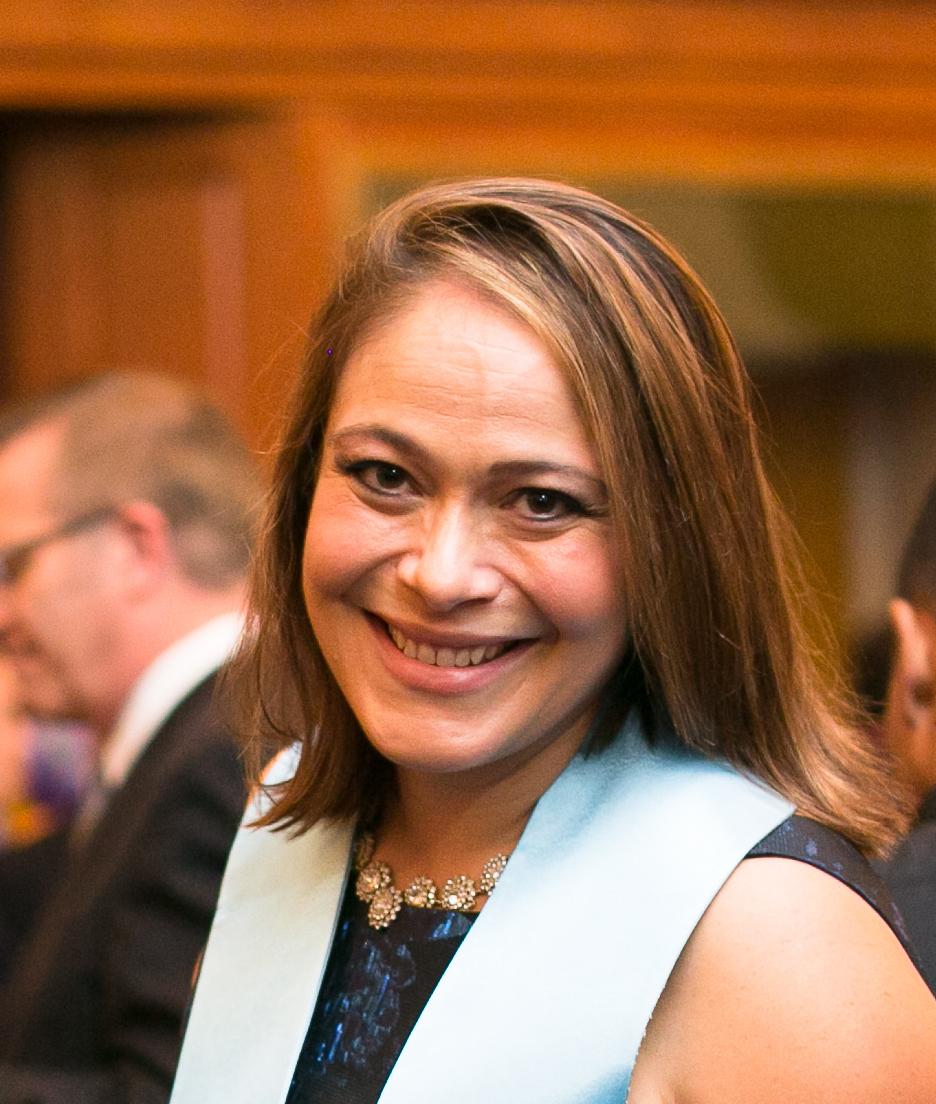 Rita Pietropinto-Kitt CC'93, SOA'96 didn't plan to be in the Varsity Show. She wasn't even a performing arts student, initially opting for pre-med, and auditioned for the production "on a dare," she says. When she was accepted, little did she know how much that experience would "set down the tracks of where my life was going to go."
While an RA in Wien with her friend Brian Yorkey CC'93, Pietropinto-Kitt introduced Yorkey to Tom Kitt CC'96 (to whom she has been married for 16 years and with whom she has three children). Yorkey and Kitt have become an award-winning Broadway composing duo, and Pietropinto-Kitt has acted on Broadway, Off-Broadway, regionally, and in television and film. Currently, she chairs the Drama Department at Marymount School of New York and is an adjunct professor in Barnard's Department of Theatre, where she teaches undergraduate acting.
Pietropinto-Kitt says she loves making time for alumni involvement because of how much she loved her own days of student activities, which were not limited to the performing arts: She was orientation coordinator and was class president her senior year. "I was scheduled within an inch of my life!" she says and credits then-Dean of Students Roger Lehecka CC'67, GSAS'74, for helping her navigate it all. (Like many Columbians, he was a big fan of the Varsity Show, too!)
"I just really had fun at Columbia," she says. "There was always this feeling that that if you worked hard and set your heart on something you could do anything, which was invaluable. That's probably why I never wanted to leave!" After graduating from the College, Pietropinto-Kitt enrolled in the Theatre Program at SOA, where she produced the Varsity Show centennial and helped found King's Crown Shakespeare Troupe (KCST), which stages works outside across Columbia's campus.
At that time, she was invited to join the Columbia College Alumni Association Board of Directors, due to her work as CC'93 class president. "To see alumni who were dedicated solely to the current experience of the students was very heartwarming," Pietropinto-Kitt says.
"The alumni board really embraced what we could do to make the College better right now and where it could go."
Once of those places it was going, in fact, was engaging more young alumni, which gave Pietropinto-Kitt a crucial role in the development of Columbia College Young Alumni. She created ways for classmates to stay connected to one another, as well as facilitated networking opportunities.
As Pietropinto-Kitt's life moved out of the young alumni phase, she became active in other alumni leadership areas. She also joined the University's Columbia Alumni Association Board of Directors early on, which she says gave her a new perspective on how Columbia works on a University level. It was there that she found a new niche in leadership by bridging her passion for the arts and passion for Columbia by helping to create CAA Arts Access, which offers arts programs and resources for the University alumni community. In October 2016, during the annual Columbia Alumni Leaders Weekend, Pietropinto-Kitt was presented an Alumni Medal for more than 10 years of distinguished service to Columbia College and at large.
"There's a Columbia identity that connects all of us through such diverse backgrounds," she says. "My hope is to give students a sense of excitement, security and ownership over the Columbia experience so that they not only live it to the fullest but then they give back to new students with their talents, time and service." With regard to College students, she says, "I want them to understand that they're here for four years but they're a Columbian for life." Thanks to Pietropinto-Kitt, the stage is certainly set for much more to come.
Learn about our blueprint for the future of Columbia College
Discover your passion. What made your Columbia College experience memorable?