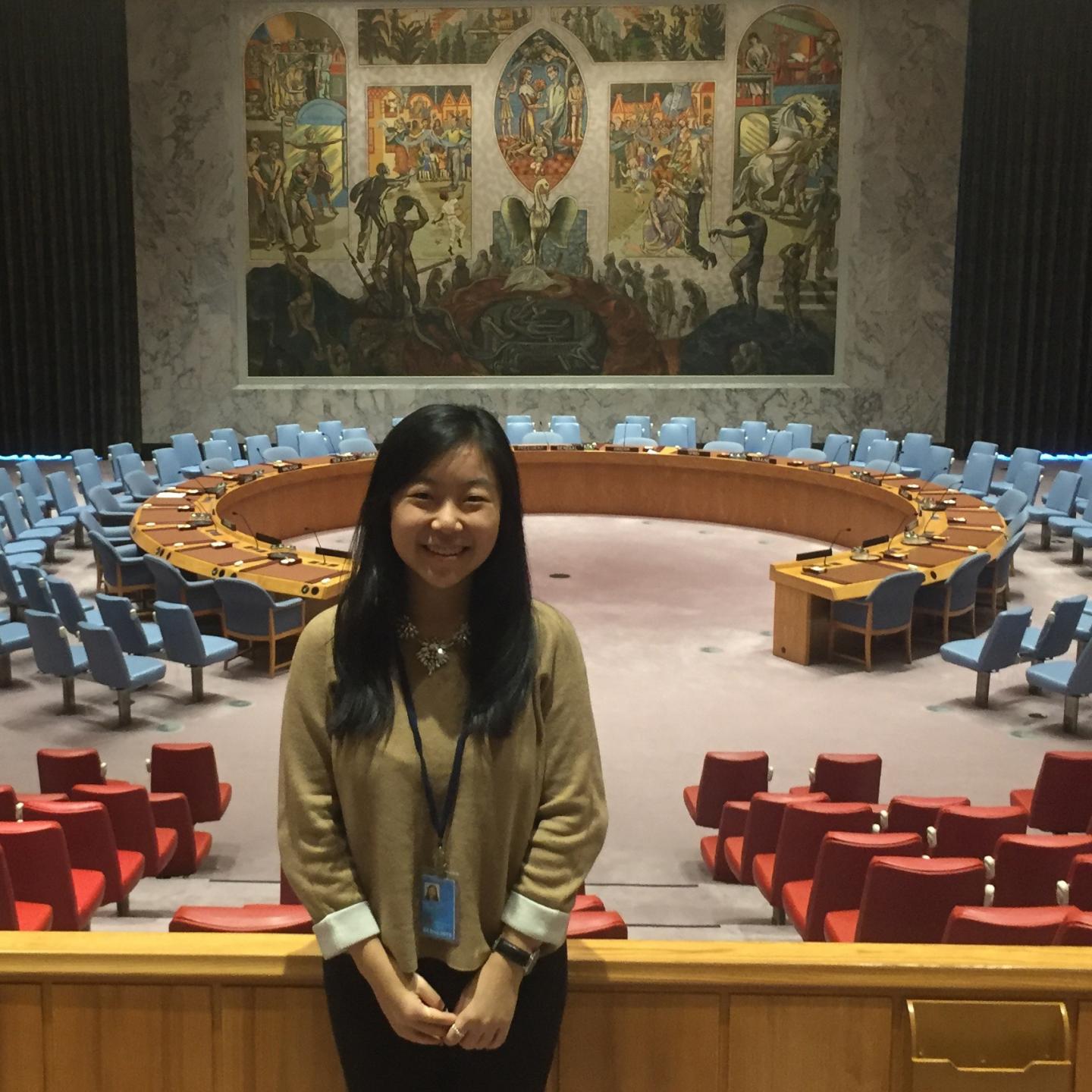 Jessica Hui '18 doesn't hesitate when asked to name the most meaningful part of her Columbia College experience: "The people," Hui says. "They changed the way I look at the world."
Tristan Lambert's organic chemistry class opened her eyes to the fact that science doesn't exist in a vacuum. James Shapiro '77's "Shakespeare in America" showed her that an interdisciplinary spirit was not a weakness, but rather a strength. "Those two professors changed the course of my academic career," she says.
Now that course is set for Harvard Law, where the chemistry-English double major wants to bridge what she sees as a too-frequent divide between public policy and science. Her interest is neurotechnological ethics — specifically how technology like brain scans could be used in court to implicate or exonerate defendants. Hui cites a case in India where the information from a scan was part of the evidence that sent a man to life in prison. "What if that were to happen here?" she says. "Should that be allowed according to the Fourth and Fifth Amendment? Do you need a warrant to search somebody's brain? If you have a scan is it a form of self-incrimination, and if so, shouldn't it be protected?
"I take the brain as a private inner sanctum that cannot and should not be pierced. What happens if you get to a point where you could be punished for every fleeting thought or negative emotion you had? This is where being a science student has allowed me to see science policy in a different way."
Hui laughs, then adds: "I have no idea, practically, where this is going to take me." Which is another lesson Lambert taught her — that it's OK not to know an answer. "But if I was a citizen I'd love to be on the Supreme Court. There's not really an equivalent where I'm from."
"Through the Core classes — and especially Contemporary Civilization — my peers and professors really challenged and pushed me to reconsider a lot of my ideas."
Where Hui is from is Hong Kong and London. She arrived at the College as a Science Research Fellow — a four-year designation that comes with a stipend to pursue research and additional access to mentorship and research opportunities. But she also loved the humanities and chose the College in part because she wanted the flexibility to explore both of her interests.
Outside of the classroom, Hui pursued a variety of activities: She was a tour guide and was involved in Greek life; she continued with her research and T.A.'d for organic chemistry. "It's a class that causes so many people to drop out of being pre-med or to drop their majors — that was a hurdle I wanted to help people across," she says.
As a junior, she discovered just how much she loved interning. "When people talk about exploring the city, that's how I wanted to explore," she says. "I'm always going to have a chance to go to the Top of the Rock or to the Empire State Building, but when am I ever going to get the opportunity to experience the U.N. as a staff member, or the opportunity to go to any trial I want as part of the district attorney's office?" She did both those things, in addition to taking roles with the NYC mayor's office, Mastercard and Nepalese designer Prabal Gurung — five internships in all. "They helped me figure out what I wanted to do," she says.
Hui's most important discovery at the College, however, ran deeper.
"The foundation of who I am is a lot more solid because of Columbia," Hui says. "I came in believing a lot of things because I felt like I had to believe in them, and that's true with a lot of people. Through the Core classes — and especially Contemporary Civilization — my peers and professors really challenged and pushed me to reconsider a lot of my ideas. And through that process, the moral and ethical ideas that I ended up leaving those classes still believing were ideas and beliefs that I felt to my core.
"Now, regardless of where I go and what I do, I'm going to be guided by a set of principles that I know are solid, and that I've come to with my own sense and through my own reasoning, rather than just believing. I have the people to thank for that."
Learn about our blueprint for the future of Columbia College
Discover your passion. What made your Columbia College experience memorable?