Forging Relationships with Classmates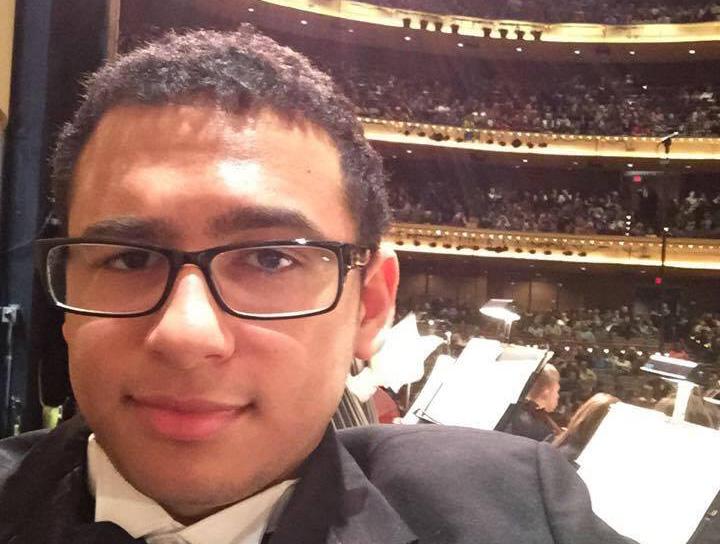 Aaron B. Gillespie CC'19 and more than 2,000 of his classmates received financial aid from Columbia in the 2015-2016 academic year. Learn more about one of the students who benefit from gifts to the Columbia College Fund.
Hometown: Dayton, OH
High School: Walter E. Stebbins High School
Academic interests: statistics, information sciences, anthropology
What experiences outside of the classroom have you enjoyed the most during your time at Columbia College?
More than anything else, I've enjoyed playing music. Having only begun learning to play Jazz bass over the summer, I was able to make it into one of the Columbia's Jazz combos and Columbia Pops. Even more so, I enjoyed playing with people in less organized settings throughout the year. As in most other realms, I am in awe of the musical talents of my classmates.
What have you learned from your peers and fellow classmates?
I am often left awestruck by the breadth of experiences and stories of my classmates, from international students who have traveled halfway across the planet to study here, to my peers who have overcome unideal situations and fought their way into the Ivy League looking for a means of upward mobility. I hold a deep respect for all of them. The relationships I will forge within sight of Alma Mater in the coming years will be what I value most from my time at Columbia.
Learn about the largest financial aid campaign in the history of the College and the University.
How did financial aid affect your life? What was it like to say Yes to Columbia?