Giving Back to His Community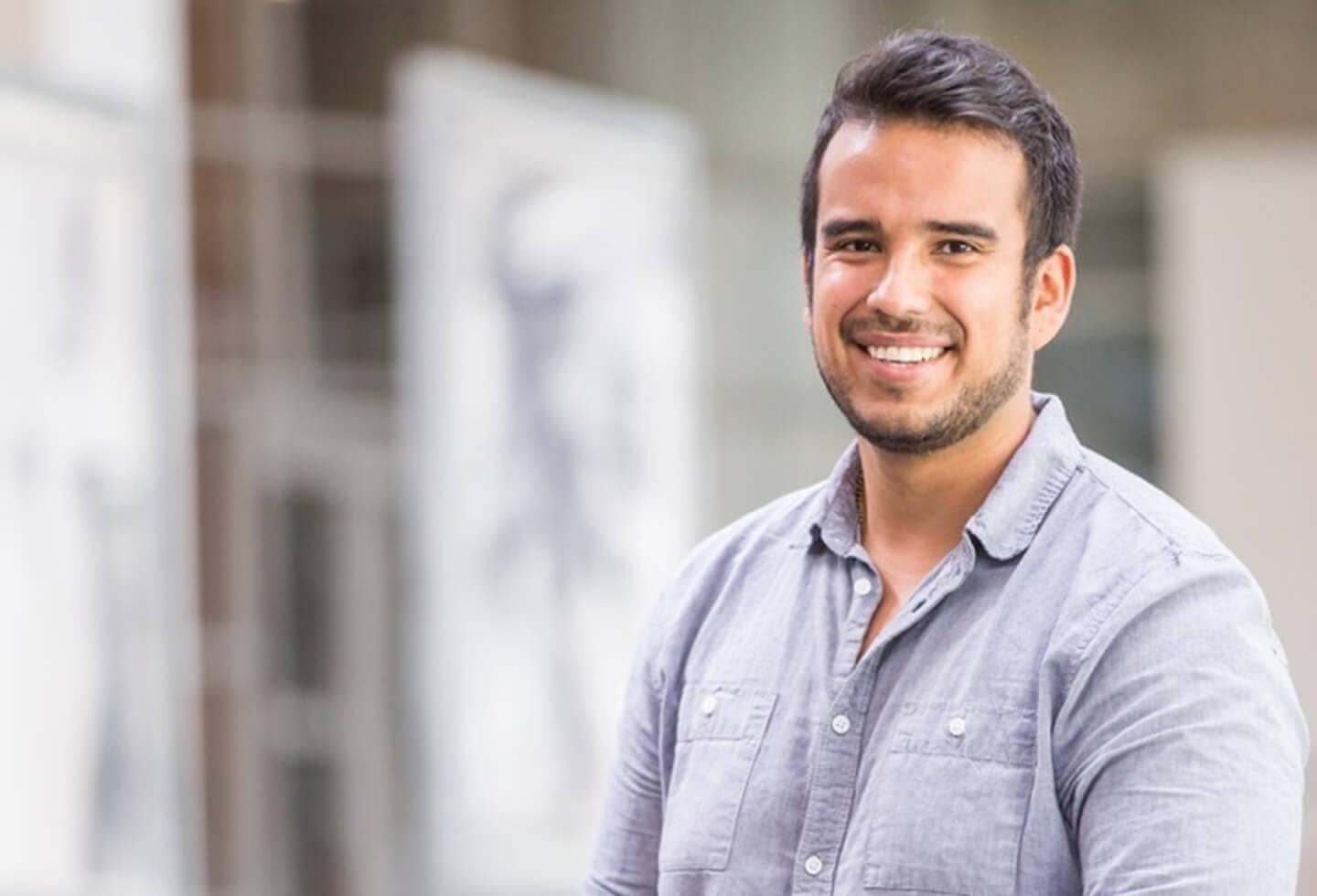 Brandon Martinez CC'16 didn't have many luxuries growing up. Among the things he did without were SAT prep courses, but that didn't stop him from achieving a perfect score on the math section or from becoming the first in his family to attend college.
"We never had much, but my parents always provided a stable household that allowed me to focus on my studies," says Martinez, who was born in Mexico and raised in San Antonio.
Martinez and his family were rewarded when he was admitted to the College and to the John W. Kluge Scholars Program, which is sponsored by a gift from John Kluge '37 and comes with a generous financial aid package. Without that assistance, Martinez would not have been able to enroll.
"I'm extremely grateful, coming from where I did and being where I am now," he says, adding that his achievement has also been a boon for his siblings: "For my brother and sister, it's a big deal, knowing I've gone through this whole process rather successfully. I think me coming here has set a new bar for their own successes and for the effort they put into their own endeavors."
We never had much, but my parents always provided a stable household that allowed me to focus on my studies.
Martinez has "always been interested in passing along knowledge that I feel would have been helpful to me." Accordingly, he is a mentor in the First-in-Family Peer Mentoring Initiative, which pairs incoming and upperclass students who are the first in their families to attend college. Mentors and mentees meet informally throughout the school year. Martinez saw the program as an opportunity to offer "guidance in choosing classes, choosing a major or on what you're supposed to do freshman year."
He also is committed to helping other students like himself in additional ways. He was a volunteer SAT coach and college counselor in White Plains, N.Y., during summer 2014 through Let's Get Ready, a nonprofit that offers those services to low-income high school students. The previous summer, he mentored 20 high school sophomores in San Antonio through PREP-USA, a nationwide program that seeks to increase the number of women and minorities in science, technology, engineering and mathematics.
A desire to give back has also shaped Martinez's career aspirations. Last summer, his knowledge of computer science — a major he chose in part because it "seemed like the right thing to study in an age when technology and design are used to solve problems" — served him during an internship at the United Nations-affiliated nonprofit Global Partnerships Forum. There, he developed a prototype for an online platform that will allow NGOs around the world to communicate and share information and resources. Martinez now envisions a career in programming that will enable him to make a difference in the world. "The end product has to be a tangible good for people," he says.
A similar sentiment — and a sense of indebtedness toward Columbia — has also motivated Martinez to volunteer with the Columbia College Senior Fund, an annual campaign that encourages the graduating class to donate to alma mater. "I don't see any better way to give something back to Columbia that can help future generations, and maybe in a future generation there'll be a kid just like me," he says.
Learn about the largest financial aid campaign in the history of the College and the University.
How did financial aid affect your life? What was it like to say Yes to Columbia?