Reflecting on Women's Leadership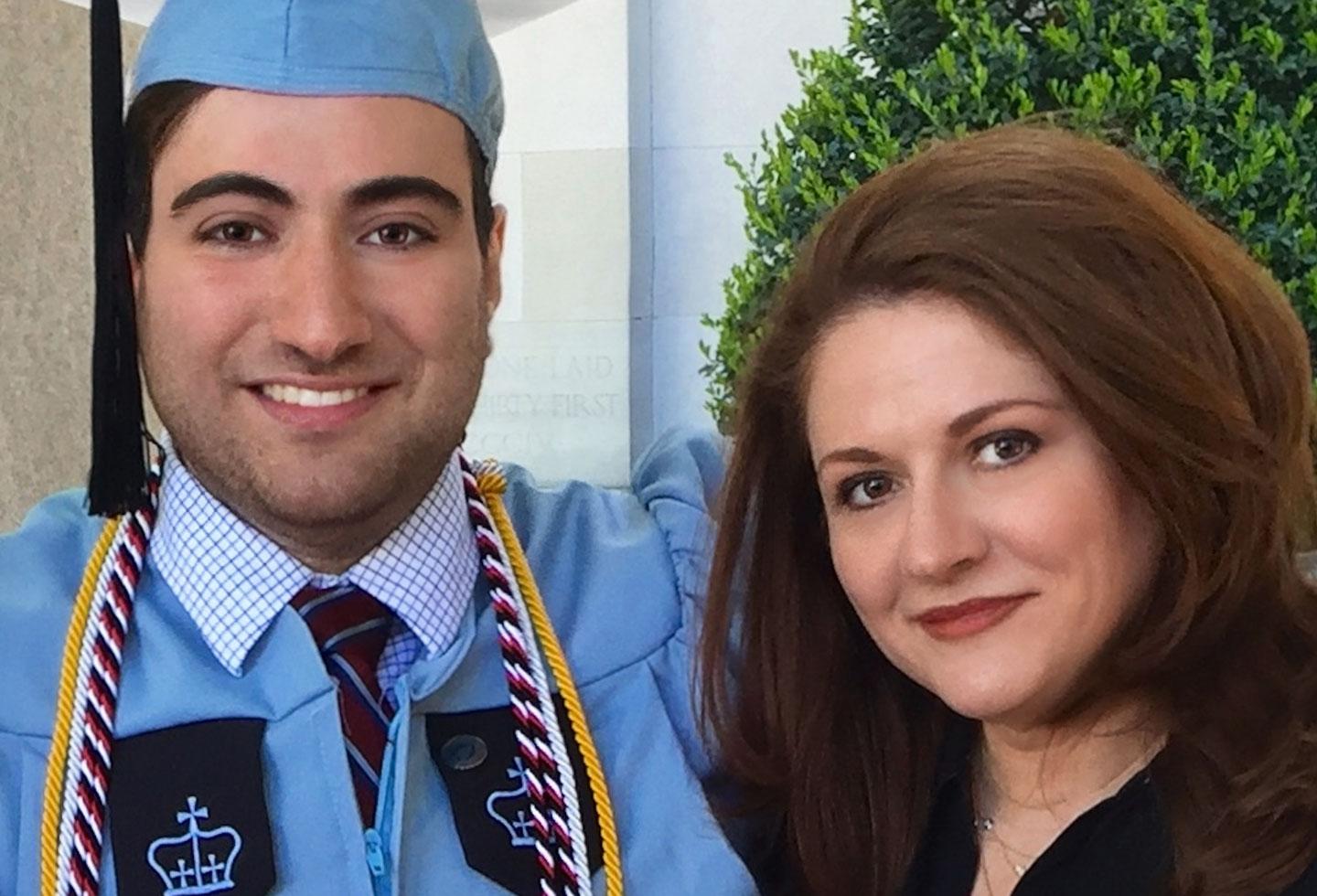 You are a deeply involved alumna, from your work on the Parent Leadership Council to your recent appointment to the Board of Visitors. What inspired you to also take on the role of Columbia College Fund co-chair?
It is more about who inspires me: Columbia students. I have been interviewing students for the Alumni Representative Committee since before computers (well, at least before the Internet and email!), and I can honestly say that Columbians are extraordinary. I have come to recognize the spark that says, "I am CC." With the support of the Columbia College Fund, Columbia has opened many doors for its students. I know they will walk through those open doors with the ability, the knowledge and the courage to continue to advance society. And ultimately, College students will more than justify the gift that was their Columbia College education.
What is your primary objective as co-chair? And as the first female co-chair?
I am honored to be co-chair, with Jean-Marie Atamian CC'81. The fund is vital to Columbia's health. It enables the College to help support the world-class faculty who bring the Core to life. The fund also helps to make a College education more accessible to students from all backgrounds through current-use scholarships. And these are just two examples of the fund's impact. What interests me most as fund co-chair is to include as many Columbia alumni, parents and friends as possible in supporting alma mater's tradition of excellence.
I attended Columbia when it had recently become coeducational. In fact, I was in the second fully coeducational class. The staff and administration ensured that we were at ease, but it was more than that. We simply belonged. I think the idea of a female co-chair is the same. There is really nothing new—the women I know are comfortable in leadership roles. Women have already made Columbia a better place and will continue to shape and advance the College through their philanthropy and engagement. I plan to support this culture in which women play a meaningful role on campus and also give back to the institution that made it all happen.
What is your favorite memory from your time as a College student?
Like many alumni, my time studying the Core Curriculum was truly memorable and enabled me to develop a humanist worldview. I studied photos of art and architecture, read scripts, pored over literature, listened to recordings, debated whether might actually did make right — all in the classroom. But exploring the Metropolitan Museum of Art's classical sculptures and priceless Monets, immersing myself in a modern-day showing of a work by Pirandello at the (Old) Ohio Theater and attending New York Philharmonic concerts at Avery Fisher Hall — the tangible experiences New York City provided —were how Columbia College of Columbia University in the City of New York lived up to its name.
What was it like to see your son graduate from the College this year?
One of the most incredible days of my life was the day my oldest son, Aram CC'16, graduated, wearing the "Columbia Blue" we know and love (as Ira Malin CC'75, once said so eloquently). Seeing the Columbia experience again through my son's eyes made me appreciate even more the impact Columbia has on its students. And the fact that we can share our Columbia experience is extraordinary. Aram and I both value our CC courses, taught by outstanding professors. We share big Columbia moments (swim test! Carman during Lit Hum finals!) and more personal experiences, such as Armenian Club events. We often argue about who loves Columbia more! We have memories of falling asleep on opened books in the library and giving ourselves only three minutes to make it across campus to a class. We have a deep appreciation for the Core and share an obligation to give back to alma mater.
How has remaining engaged with the College enriched your life?
There is an immediate connection among Columbia alumni, and remaining engaged with the College has enhanced that connection. We have shared experiences at this wonderful institution, and not only are we full of life — and talent — but we also are a fun group to be around! We laugh and joke and simply get one another. I have seen this connection on the Columbia College Women board, the Parent Leadership Council, the Fund Development Council, and while working with passionate alumni such as Kyra Tirana Barry CC'87 and Elliot Cafritz CC'82. I am proud to be affiliated with Columbia and to have friends who are so gifted and so giving. Columbians are having a powerful impact on the world, aspiring to improve their communities—and succeeding. This impact is what the Columbia College Fund will continue to support, and this is why I am honored to be a part of all of its efforts.
Learn about the largest financial aid campaign in the history of the College and the University.
How did financial aid affect your life? What was it like to say Yes to Columbia?