Sharing with Prospective Students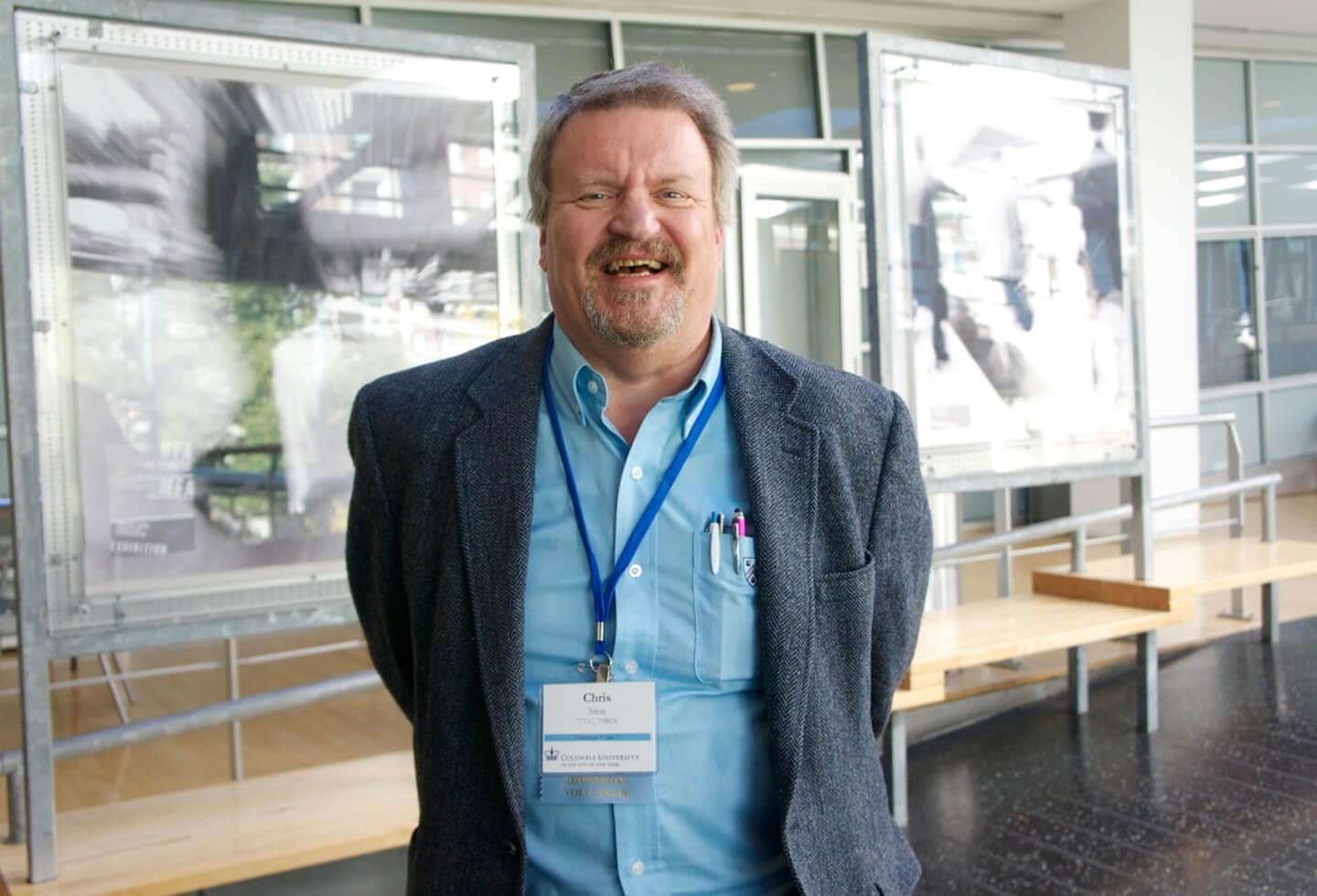 As a volunteer with the Alumni Representative Committee, Christopher Sten CC'77, BUS'79 stands out as an overachiever: For the Class of 2019, he interviewed a staggering 216 prospective students from his home state.
"I went a little nuts," says Sten, who lives in Macungie, Pa. with his wife and five children. "I probably did too many [interviews] for one person, but I enjoy it."
Sten joined ARC in 2009 and has been chair of the Northeast and Central Pennsylvania region since 2011. As such, he oversees applicants and ARC members in that area. "Many of the students don't know New York well and I like sharing my experiences and stories," he says, adding with laughter, "I have teenagers and they don't listen to me, but these teenagers are more than happy to listen."
Sten, a treasury consultant with Experis, got involved with ARC after learning that, while other Ivy League schools interview more than 80 percent of their applicant pool, Columbia only interviews 33 percent. "I was somewhat appalled when I saw the statistics," he says.
Most weekends during the alumni interview period, which runs from October through March, Sten drives to a Panera Bread in a different city or town and spends as many as 10 hours a day interviewing prospective students. The reports he and other ARC volunteers file give Columbia's admissions officers insight on candidates beyond what applications can convey. In doing so, they help the College ensure a student body that's high-caliber and dynamic.
Many of the students don't know New York well and I like sharing my experiences and stories.
With that in mind, Sten tries to assess applicants' intellectual curiosity and looks for "something that would set them apart" — "I want to see a bit of their human spirit, how they might react to some of the Core courses," he says — but also uses the interviews to remind high school students that there is more to college than academics.
"I try to show them that there's time to have fun, to grow, to define your character," Sten says. "It shouldn't be all hiding in the library."
That's the point in the conversation when Sten summons memories of his days as a trombonist with the Columbia University Marching Band. "We took part in tons of wonderful antics," he says, noting that attending practices and University sporting events was a great way to "blow off steam, which can be difficult to do when you're studying that hard."
Sten is proud of his track record with ARC — he's interviewed more than 600 applicants to date — and has no intention of slowing down in his effort to ensure that the College continues to be the vibrant, invigorating place he remembers.
Learn about the largest financial aid campaign in the history of the College and the University.
How did financial aid affect your life? What was it like to say Yes to Columbia?