Pursuing Humanities with the Sciences
As a neuroscience major on the pre-med track, Amanda Daly CC'22 is studying the effects of film on empathy.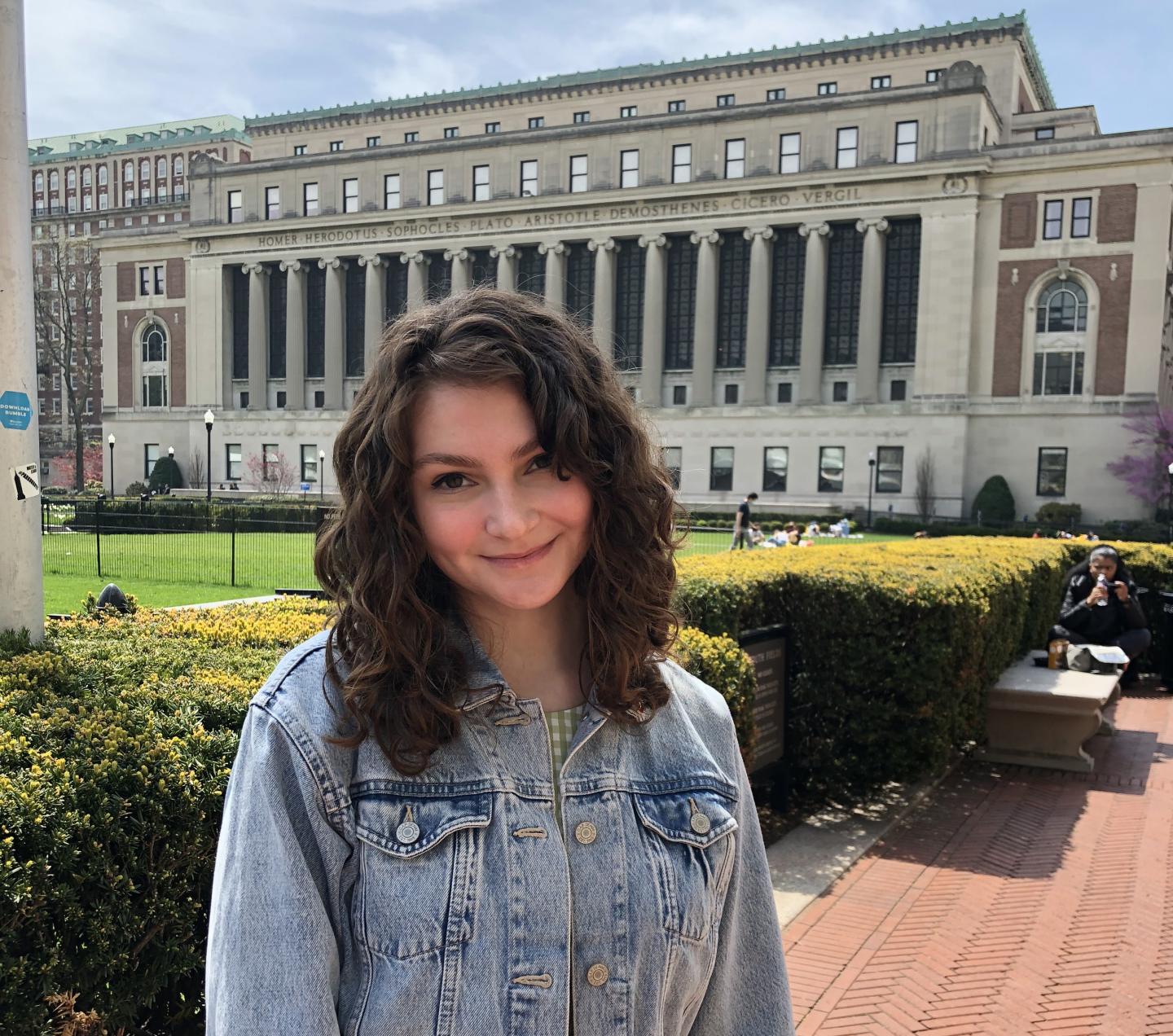 Growing up in a military family, Amanda Daly CC'22 developed a global awareness at a young age. By the time she was 7, she had lived in Tucson, New Orleans, and Heidelberg and Ramstein, Germany.
When it was time to consider college, Daly wanted a well-rounded education that reflected her multicultural upbringing and would help her blend her interests in science, global awareness and human behavior. "I really was drawn in by the Core Curriculum," she says, "and how it offered philosophy, history, language and literature, all intermixed with a science curriculum."
But Daly also knew that college tuition would be a challenge given her family's modest income. "My family had been very strained by paying tuition for my brother and sister," she says. "I didn't want to choose a school that would sink my parents. It excluded me from applying to a few schools that I knew wouldn't help us in the way we needed it."
When the College's admissions decisions were sent out, Daly was still living in Germany; she woke in the middle of the night to check her email. "The fight song started playing and I was just so excited," she says. "I didn't really cry for any other acceptance emails, but I cried when I got Columbia's."
More joy came when Daly's financial aid package arrived. "I was weighing the College against other schools where I had full scholarships. But I knew I wanted Columbia's prestige and opportunities, and the Core," Daly says. "I was so fortunate that Columbia offered us such generous grants. That really is what allowed me to come here."
As a neuroscience major on the pre-med track, Daly is studying the effects of film on empathy and will be conducting MRI research for a study at the Zuckerman Institute. Daly has also organized a Model United Nations conference for more than 500 students with the Columbia International Relations Council & Association, volunteered as an ambulance technician near home in Boston during Covid-19 and given virtual campus tours through the Undergraduate Recruitment Committee.
She credits the Class of 1951 Scholarship Fund with providing her the freedom to pursue her interests so fully. "I got to have dinner with Mark Kaplan '51, an alumnus whose contributions to this class scholarship supports my financial aid," Daly says. "Because of Mr. Kaplan's generosity, I was able to pursue research during my undergraduate career, which I would not have been able to do if I was working a part-time job. This scholarship really made every Columbia opportunity that I've had possible."
Daly hopes to become a doctor or dentist so she can combine her scientific knowledge with her interests in human behavior and helping others. "I'm studying psychology because I'm very interested in understanding human behavior and understanding humanity," she says. "Everything that we read, everything that we analyze, all of our discussions in the Core really seek to answer what it means to be human. And I feel like, after my four years at the College, I'll be able to come up with an answer."
Will you help change a student's life?
Learn about the largest financial aid campaign in the history of the College and the University.
How did financial aid affect your life? What was it like to say Yes to Columbia?