What Made Columbia Possible
Ike Ogbonna CC'22 realized he couldn't afford to pay even a single application fee, let alone his regular living expenses.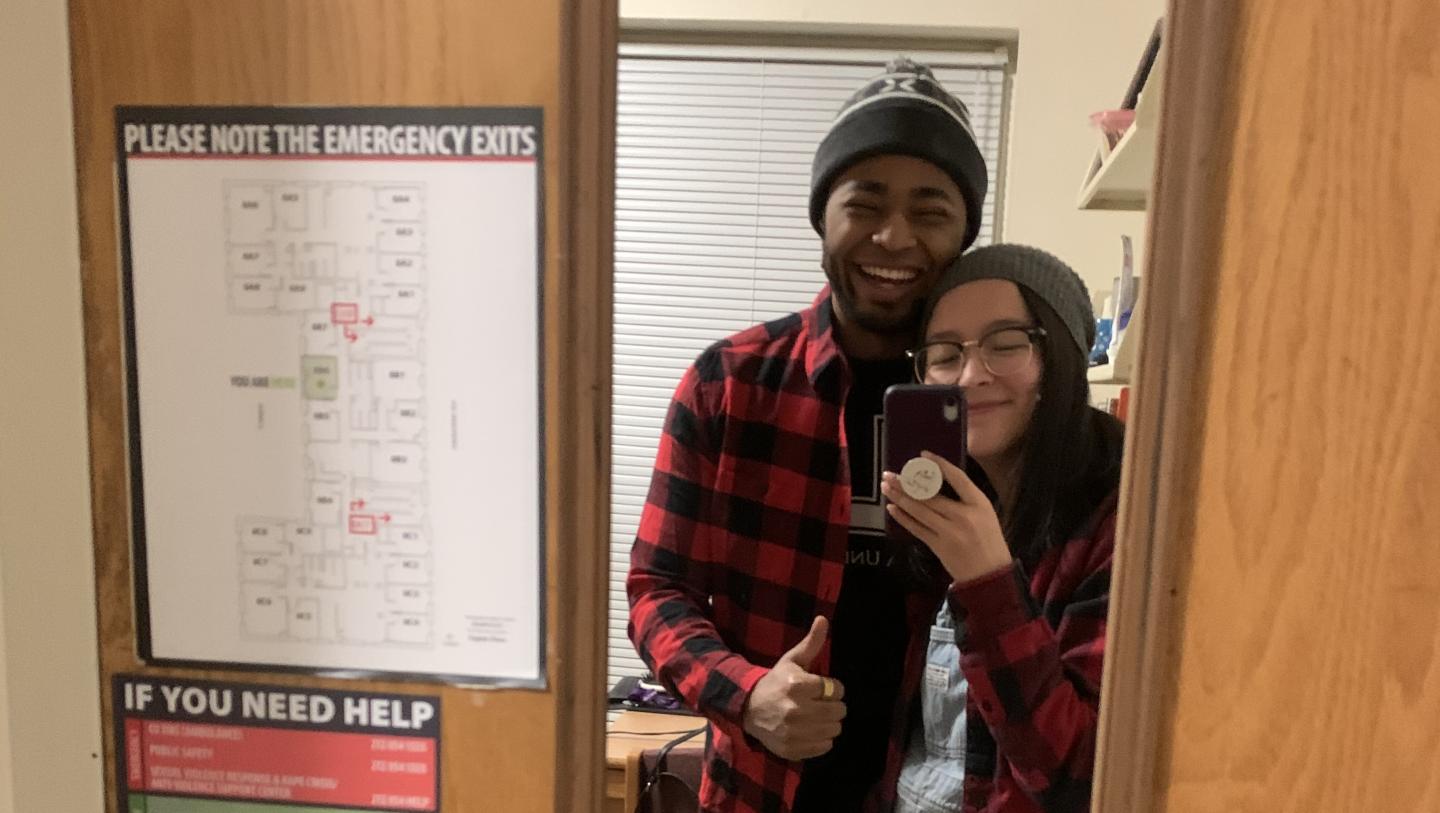 The son of immigrants, Ikechukwu Ogbonna CC'22 is no stranger to hardship. Born in the United States to a mother from Kenya and a father from Nigeria, Ogbonna had moved to Nigeria and back by 4, contracting malaria in between. When he was in elementary school, his parents separated and he and his mother became trapped in a cycle of poverty, moving constantly.
"Because of my upbringing, I always focused more on schoolwork than I did on anything else," Ogbonna says. "My parents always emphasized that, because we were immigrants, we had to work four times harder than anybody else to get half of what others had. I really took that to heart." Ogbonna made it his mission to dedicate himself fully to his academics, believing that no matter his financial situation, his potential could be infinite.
As Ogbonna began thinking about college, he quickly realized that he was going to need help. "The summer before I applied to college, I had $200 in my bank account," he says. He realized he couldn't afford to pay even a single application fee, let alone his regular living expenses.
But applying and getting into college was just the first hurdle. When Ogbonna's mother found out that the College had admitted him, she was clear about her concerns that she couldn't help him financially. "College started to seem less and less viable," he says.
"But once the [College's financial aid] award amount came in, there was a profound sense of relief," he adds. "The Ciancia Family Scholarship was the difference between me going to Columbia or not."
Scholarships and grants also lowered the work-study portion of Ogbonna's financial aid package. By having to work less, he has been able to focus more on his studies and take more demanding courses. And with a major in neuroscience, Ogbonna needs all the study time he can get. "I'm studying for the MCAT and plan to apply to Columbia's College of Physicians & Surgeons," he says. "I would love to become a neurosurgeon."
Studying the brain and its behavior — and experiencing the generosity of others — has also impacted the way that Ogbonna views the world. "Receiving financial aid made me feel that there really are people out there who want to see me succeed. And by extension, the world isn't as cruel as it once seemed," he says.
"Being able to go to the College has made a profound difference in my life, and not just an academic one," he says. "There were times where my dorm was the only place that I had to stay. Columbia is the place I can go back to."
Without the generosity of Columbia donors and his own tenacity, Ogbonna would be in a vastly different place right now. "Financial aid saved my life, no question," he says. "That is something for which I will be eternally grateful to the Ciancia family and all who work to make sure that the circumstances of our birth do not define the quality of our lives."
Will you help change a student's life?
Learn about the largest financial aid campaign in the history of the College and the University.
How did financial aid affect your life? What was it like to say Yes to Columbia?