OBITUARIES
Compiled by Lisa Palladino

1930


Related Stories
Tresham D. Gregg Jr., sculptor and business owner, Haines, Alaska, on February 1, 2002. Raised in New York City, "Ted" Gregg left his advertising job to join the Navy at the start of World War II. He served in Honolulu; Adak, Alaska; and Washington, D.C. In 1946, while stationed in Washington, D.C., Gregg and four other veterans purchased Fort William H. Seward in Haines. Gregg moved to Haines in 1947 with his wife, the former Mimi Guyer, whom he married in 1941, two children and his mother-in-law. Life in Alaska on a vacant Army post was harsh for the family; however, Mrs. Gregg said, "With Ted, nothing was impossible." Gregg and his family opened The Craft Shop, a store that sold furniture, bowls and toys that Gregg fashioned from local birch trees. He also crafted an altar for the Presbyterian church as well as chairs for schools throughout the state. Gregg later owned and operated The Dalton Trail House, a bar and bowling alley that now is the Fort Seward Lodge. In the 1950s, Gregg started the Strawberry Festival to attract visitors and "show residents a good time." It boosted the Haines economy and was said to be Gregg's greatest success. Gregg also was a founding member of Lynn Canal Community Players (LCCP) and a master set builder for the troupe, which first performed in 1957. In the 1960s, Gregg taught sculpting at a federally funded manpower training school in Alaska. He also worked as a longshoreman and, with a partner, started Alaska Holiday Adventures, a tour company. Gregg enjoyed a good party and often wore a smoking jacket and cravat at dinner parties. He also collected hats. Gregg was a volunteer firefighter and member of the American Legion, the Elks and a bridge club. He was instrumental in creating the Haines Senior Village and was a founding member of the local igloo of the Pioneers of Alaska. His award-winning floats were the highlight of many local parades. In the last 25 years, Gregg and his wife traveled extensively. Said former newspaper publisher Ray Menaker '43, a lifelong friend and fellow LCCP member who met Gregg in Alaska, "Ted was very creative and had real talent … He was a doer, and not just a talker." Gregg is survived by his wife; children Tresham III, Annette Smith, K.A. Swiger and Allan; six grandchildren; several nieces and nephews; and sister, Grace Brown.

1934

Herbert M. Leavitt M.D., retired dermatologist, Bethlehem, Pa., on September 19, 2001. Born in the Bronx in 1915, Leavitt graduated from the Long Island College of Medicine. During World War II, he was a captain in the U.S. Public Health Service, where he founded and directed a rapid treatment center for syphilis in Albuquerque, N.M., taking part in trials involving penicillin as a treatment for syphilis before it became commercially available. Leavitt practiced dermatology in Easton, Pa., for 42 years, including a number of years in practice with his daughter. He was chief of dermatology at Easton Hospital, where he was involved in nursing and medical education, and also was program chairman of the Foreign Policy Association of Lafayette College. In addition, he served on the board of Skillman Library. Leavitt was a member of the American Medical Association, Pennsylvania Medical Society and the American Academy of Dermatology, as well as other organizations, and helped found the Lehigh Valley Dermatological Society. Leavitt is survived by his wife of 62 years, the former Naomi R. Berenberg; son, Dr. Jonathan D.; daughter, Dr. Nancy R. Matus; and four grandchildren.
Roger C. Norton, Camden, N.Y., on February 10, 2002. Norton was born on May 11, 1911, in Albany, N.Y. He graduated with a B.S. in electrical engineering, earned a master's degree the following year and later earned a second master's from Cornell. He joined Western Electric and worked on airborne radar during World War II, and later participated in the development of communication towers along the New York State Thruway. He also worked on the St. Lawrence Seaway with New York Telephone before reriting in 1976. Norton married the former Elaine Hoff in 1943. They lived in Camden since 1947 in a stone house built by Norton's grandfather, Elmer Clarke, in 1904. Norton was involved with his local PTA, Cub Scouts, 4-H and Lions Club, from which he received the International President's Award. He also traveled extensively in the United States and abroad. Norton was a licensed pilot and enjoyed tennis, sailing and skiing. He is survived by his wife; five daughters, Mary Young, Ruth Norton, Martha Wilson, Patricia Krueger and Catherine Estill; seven grandchildren; a sister; a brother; and several nieces and nephews. Norton's son, Roger, died in 1989, and a brother died in 1990.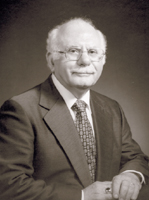 Edward V. Zegarelli D.D.S., oral pathologist and former Dental School dean, Sleepy Hollow, N.Y., on September 2, 2001. Zegarelli was born on September 9, 1912, in Utica, N.Y. He received his degree in dental surgery at the School of Dental and Oral Surgery in 1937 and was asked to join the faculty as an assistant. In 1942, he received a master's in pathology from the University of Chicago. Back at Columbia, Zegarelli rose to full professor by 1957. In 1958, he was appointed to an endowed chair, the Dr. Edwin S. Robinson Professor of Dentistry. He served as dean from 1974 until his retirement in 1978. An oral pathologist who cataloged and documented the more than 400 known diseases of the mouth and jaw, Zegarelli also directed the dental service at Columbia-Presbyterian Medical Center in the 1970s. As director of the stomatology division from 1958–77, he began to identify and describe systematically those illnesses and correlate them with microscopic findings. Broadening his research, Zegarelli developed therapies to treat some of the diseases he described and taught his findings to generations of students. He wrote four textbooks in the 1960s and contributed to books on the thyroid, diagnostic X-rays and cancer of the head and neck, as well as more than 175 articles in professional journals. Zegarelli was a former president of the New York Board of Dental Examiners; a founder and former chairman of the North East Regional Board of Dental Examiners, which provided for newly graduated dentists to receive licenses valid in more than 30 states (Zegarelli contributed the written part of its exam); and former president of the Council on Dental Therapeutics of the American Dental Association. He served as a consultant to many hospitals, medical centers and boards, including the FDA and the U.S. Public Health Service. He also received numerous honorary awards and gave myriad honorary lectures. During the tenure of the Shah of Iran, Zegarelli was chosen to head a consortium of American dental schools to establish an American style and system of dental education at Palavi University. Zegarelli was involved in philanthropic organizations, including the United Way and the Rotary Club. He was devoted to the Catholic Church and was appointed a Knight of St. John of Jerusalem. Zegarelli is survived by his wife of 62 years, Irene Ceconi Zegarelli; four sons, Edward Jr. '70GS, Dr. David J. '65, '69SDOS, Philip E. '70, '76SIPA and Dr. Peter J. '74, '78SDOS; two sisters, Lillian Stivali and Anne LaPorte; and 11 grandchildren.

1935

David Crook, also known as David Cook, retired teacher, revolutionary and author, Beijing, on November 1, 2000. Crook was born on April 14, 1910, in London, where he was educated at Cheltenham College. At 18, he left for New York. After graduation from the College, he returned to England. Crook became a communist, and in 1936 went to Spain to join the International Brigade as a volunteer for the Republicans. He was recruited by Stalin's Communist International (Comintern) to spy on Trotskyists and anarchists within the republican movement. From Spain, he was sent to Shanghai to report to his Soviet mentors. There, he lectured in English at a mission university. According to a memoir written in his later years, Crook regretted much of his work as an agent once he changed his perception of Stalinism. In 1940, Crook traveled to Chengdu in West China, where he met his wife, Isabel, the China-born daughter of Canadian missionaries. After long and hazardous separate journeys to England, the couple was married in London. Crook joined the Royal Air Force during World War II and was sent to India, Ceylon (Sri Lanka) and Burma (Myanmar). After the end of the war and following some postgraduate studies, the couple returned to China. In 1947, they evaded a nationalist blockade to cross into a communist controlled area in north China, where they gathered material for their 1959 book, Revolution in a Chinese Village, which presented a positive picture of China. Crook and his wife began long careers as English teachers at the Beijing Foreign Languages Institute (later the Foreign Studies University). Crook was at the university until his retirement. In 1967, he was arrested and charged with spying and spent more than five years in prison, mostly in solitary confinement. Upon Crook's release in 1973, he joined an editorial team that produced a Chinese-English dictionary still in use. Crook's last years were spent in the Beijing apartment that he and his wife had occupied since the 1950s. According to a letter that CCT received from his wife, "David treasured his years at Columbia." Crook also is survived by his sons, Carl, Michael and Paul.

1936

Joseph N. Coviello, football coach, high school principal and athletics executive, North Bergen, N.J., on February 26, 2002. Coviello was born in New York City and lived in West New York, N.J., before moving to North Bergen 40 years ago. At the College, Coviello earned a degree in history and played football. He earned a master's from the Graduate School of Arts and Sciences in 1938, but began his coaching career in 1937. Coviello taught social studies and was the head football coach at Berwick (Pa.) High School until 1943 and served in the Navy from 1943–46. Following that, Coviello became the head football coach and a social studies teacher at Memorial High School in West New York from 1946–60. He then moved to North Bergen High School where he became the first head football coach and principal, working there from 1961–71. Coviello also served as the head of the state Football Commission during the 1960s. In 1973, he returned to Memorial High School and served as its principal until 1984. Coviello finished his coaching career at St. Peter's College in Jersey City, directing the team from 1974–78. He held the mark as the winningest high school football coach in New Jersey from 1972 until recently, having won 254 games at three high schools over 33 years. In 1984, Coviello was inducted into the National High School Sports Hall of Fame; he also was a charter member of the Hudson County Sports Hall of Fame. In 1985, he was inducted into the St. Peter's College Athletic Hall of Fame. Coviello spent his last few years as a consultant for the New Jersey Interscholastic Athletic Association and as the executive secretary-treasurer of the Hudson County Interscholastic Athletic Association. He is survived by a daughter, Marylu; and sister, Catherine Montella.

1937

Frederick Harold "Hal" Marley, alcohol and drug abuse counselor, Arlington, Va., on February 24, 2002. Marley was born in Lenoir, N.C., and earned a degree from the Business School in 1939. While at Columbia, Marley played trumpet in a small dance band, which once performed at a society function at Sardi's. This would be the beginning of a lifelong relationship between Marley and Sardi's, where 60 years later the maitre d' would greet him by name. Marley continued to play trumpet in a dance band, touring the United States and globally. He began his military career in 1941, working primarily in educational and professional-development assignments. From 1955–58, he was stationed at the U.S. Embassy in Warsaw. In the years immediately preceding his military retirement, he was on the faculty at the National War College, where he specialized in politics, economics and military affairs and was an educational adviser to the commandant. He also served as a State Department employee assistance chief. Marley was a 37-year member of Alcoholics Anonymous and was known to thousands of recovering alcoholics throughout the Washington, D.C., area and the world as an apostle of what he called "an attitude of gratitude." He had thousands of specially designed "attitude of gratitude" pins, one of which he habitually wore on his lapel, and he always carried extras. He gave them away to other alcoholics with the suggestion that they should be grateful for their sobriety; Marley thus became known as "Dr. Gratitude." At AA meetings, he would cite the laws of physics that stipulate that two different things cannot occupy the same space at the same time and then declare that a heart overflowing with gratitude would have no room for fear, resentment, anger or hatred. He established drug and alcohol awareness programs at U.S. embassies throughout the world. A veteran of 24 years of military service, Marley retired from the Air Force as a lieutenant colonel in 1965. But at AA meetings, which he attended and led all over the world, he usually put a different spin on his separation from the service. "I was kicked out," he said, declaring that his alcoholism had left him professionally, spiritually and emotionally bankrupt. After leaving the Air Force, Marley directed educational and vocational training programs in the Job Corps. In the 1970s, he joined the Foreign Service, where he established and led programs aimed at helping alcoholics and drug abusers recover. He established noon AA meetings at the State Department, which he attended regularly until shortly before his death. He retired from the State Department 21 years ago at 65 but continued serving as a consultant. He attended hundreds of AA meetings every year, as well as dozens of luncheons, conferences, conventions and retreats, many of which he helped organize and lead. For more than 20 years, Marley presided with aplomb at the black-tie Christmas AA dinner in Washington, D.C. He is survived by his wife, Rosita.

1940

William Rodman Reeder, retired actuary, Gwynedd, Pa., on December 8, 2001. Reeder, who went by his middle name, graduated in 1935 from the George School in Newtown, Pa.. He received a bachelor's degree in mathematics from the College and a master's in mathematics from Brown in 1941. During World War II, he was in the Civilian Public Service as a conscientious objector to war. Reeder worked for Penn Mutual Life Insurance Co. in Philadelphia from 1941 until his retirement in 1983. An associate of the Society of Actuaries and a member of the American Academy of Actuaries, he started in the actuarial department at Penn Mutual and later worked in the agency department. After retirement, he was a volunteer driver for Meals on Wheels in Abington, Pa. Reeder was a lifelong member of the Religious Society of Friends (Quakers). He grew up in Langhorne, Pa., as a member of Middletown Friends Meeting, and transferred to Abington Friends Meeting when he and his wife settled in Abington in 1951. He served as treasurer of Abington Meeting and as a member of the Committee of Overseers and the Abington Friends School Committee. Within the Philadelphia Yearly Meeting of Friends, he served on the Peace, Pension, Nominating and Meeting House Trust Funds committees. He was an avid gardener and enjoyed traveling. Reeder is survived by his wife, (Grace) Marie Hoyle Reeder; son, Allen; and sister, Jean Reeder Dew.

1943

Robert R. Wagner, physician and university department chair, Charlottesville, Va., on September 15, 2001. Wagner was born in New York City. He graduated from Yale Medical School in 1946 and was chair of the Department of Microbiology at the University of Virginia from 1967–94 and director of the Cancer Center from 1983–93. Wagner conducted research on virology, molecular biology and biochemistry under the auspices of the National Institutes of Health, the National Science Foundation and the American Cancer Society, and his research was detailed in nearly 200 scientific journal articles. He co-edited Comprehensive Virology (19 volumes), The Viruses and in 1987 wrote and edited The Rhabdoviruses. Wagner also convened international conferences and was founding editor of The Journal of Virology. He joined the faculty of the University of Virginia in 1967 after teaching at Yale and Johns Hopkins University. Wagner held visiting appointments at All Souls College, Oxford, the USSR Academy of Medical Sciences, the Chinese Academy of Science and the Universities of Giessen and Wuerzberg in Germany. He also was a U.S. Public Health Service fellow at the National Institutes for Medical Research in London and a Rockefeller Foundation Resident Scholar at the Villa Serbelloni in Bellagio, Italy. In 1983, he received the Senior U.S. Scientist Award from the Alexander von Humboldt Foundation in Germany. Wagner held the Marion McNulty Weaver and Marvin C. Weaver Chair in Oncology from 1984 until his retirement. He was elected to the Association of American Physicians and the American Society for Clinical Investigation and also served as a past president of the American Society for Virology. Wagner mentored more than 50 research scientists and is characterized in Charlottesville's The Daily Progress as "remembered most for his generosity, boundless enthusiasm and devotion to scientific research, teaching, traveling and the arts." Wagner is survived by his wife, the former Mary Burke; and sister, Elaine.

1944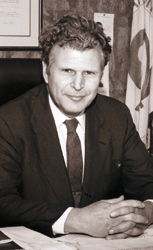 Roy E. Albert M.D., scientist, Cincinnati, on March 25, 2002. Albert was born in New York City and graduated from NYU's School of Medicine. While at NYU, where he became vice chairman of the Department of Environmental Medicine, he worked on lung clearance and tumorgenesis. Albert wrote a portion of the Surgeon General's Report on Smoking. He also served as the director of the Department of Environmental Health at the University of Cincinnati from 1985–94, and later was professor emeritus. In 2001, he received a grant from the EPA. In his career as a scientist in the field of cancer research, which spanned more than 50 years, he published more than 200 papers and a treatise on thorium. Albert was an elected fellow of the American Association for the Advancement of Science. He received the Stockinger Award as well as several medals from the EPA for developing the field of carcinogen risk assessment. Albert remained active in later years, attaining his pilot's license after age 70. He was a member of the Seven Hills Sinfonietta, as well as tennis clubs, where he participated in the Senior Olympics. Albert is survived by his wife of 56 years, Abigail; son, Daniel; daughters, Lucy Bermingham, Julie and Elizabeth; and six grandchildren.

1946

Harvey Winston, retired scientist, Los Angeles, on February 5, 2002. Winston was born in 1926 and raised on Staten Island. After earning his bachelor's degree in chemistry from the College, he earned a master's in 1946 and a Ph.D. in 1949 from the Graduate School of Arts and Sciences. Winston was awarded the Jewett post-doctoral fellowship sponsored by Bell Telephone Laboratories/ATT for a year's further study in chemistry at UC Berkeley. After an additional year on the teaching staff at UC Berkeley, he joined the Hughes Aircraft Co. in its semiconductor device department, which became its semiconductor division. He remained with this division, becoming a research manager, until 1960, when he left for several years to pursue private interests. He returned to Hughes' research laboratory in Malibu, Calif., where he remained for about a quarter of a century until his retirement. At the laboratory, he formally served as an individual contributor and as a research manager in various areas of electronic materials research, making important contributions to the laboratory's programs. He also served as a sounding board and consultant to many of his colleagues and as a mentor to young staff members trying to learn the ways of their new environment. In his free time, Winston was an eclectic and voracious reader and an amateur musician, enthusiastically playing clarinet, piano and, in his later years, the bass fiddle. He is survived by his third wife, Jessamine; and a son, Alan, and daughter, Rita, from his first marriage.

1948

John B. Mazziotta, teacher, White Plains, N.Y., on March 6, 2002. Born and raised in the Bronx, Mazziotta served in the Navy during World War II and was sent to Okinawa to construct facilities for the next stage of the battle when he and his fellow seamen received word of the A-bomb attacks on Hiroshima and Nagasaki that ended the war. He returned to the States and enrolled at the College. Mazziotta, a member of Lou Little's 1947 football team that ended Army's 32-game unbeaten streak, played tackle on both offense and defense. After graduation, he taught high school chemistry at Mount Vernon (N.Y.) and White Plains (N.Y.) high schools from 1950 until his retirement in 1986. Thousands of students affectionately called him "Mr. Mazz." After his retirement, Mazziotta continued teaching at Westchester Community College until 2001. True to his Bronx roots, he was a Yankees fan, and was at the stadium on that memorable day when Lou Gehrig '25 told the world he was the "luckiest man on the face of the earth." Mazziotta is survived by his wife of more than 50 years, Adrienne; sons, John '71 and Robert '79; and four grandchildren.

1952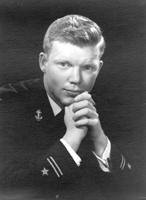 Robert B. Wall Sr., Littleton, Mass., on February 6, 2002. Wall was born in Patchogue, N.Y., on September 3, 1929. At the College, he earned a degree in electrical engineering and was a member of the Navy ROTC. Wall served as a captain in the Marine Corps during the Korean War and served in the Marine Reserves until 1961. He worked for many years as an electrical engineer for Raytheon and MITRE and served as an active volunteer on many town-related initiatives, including the Littleton Finance Committee. He also was a member of the Littleton Rotary Club. Wall enjoyed woodworking and made furnished doll houses, which he donated to charity. He also volunteered at Camp Nashoba in Littleton, where he ran the woodworking shop. He is survived by his wife, Therese (Bradley) Wall; son, Robert Jr.; three daughters, Alison Wall Jackson, Katherine Wall Hunziker and Elizabeth Bryce Wall; and four grandchildren.

1954

Robert B. Porter, Woodstock, Vt., on February 23, 2002. Born on February 15, 1930, in Riverton, N.J., Porter grew up in Winetka, Ill., and Moorestown, N.J., where he was affiliated with the Religious Society of Friends (the Quakers). He graduated from George School in Pennsylvania and attended Dartmouth and Wesleyan before graduating from the College. Porter served in the Army during the Korean War, then attended the University of Virginia Law School. After a time in Mexico City, where he and his then-wife, the former Monica Ballard, invested in several small businesses including a restaurant and publishing company, the couple lived in Moorestown, where they owned a bookstore. In the early '60s, Porter and his family moved to Vermont, settling in Woodstock in 1972. Porter's middle name was Biddle; he was related through his mother to the Biddles, one of Philadelphia's founding families. According to an article in the April 1, 2002, Valley News, "Porter was proud of his background, but never tried to use it to his advantage." In fact, in his later years, he took on a series of odd jobs, such as working at a fast-food restaurant and selling Christmas trees at Wal-Mart. Porter also wrote plays and humorous essays, some of which were published. He was an avid sports enthusiast and enjoyed traveling; the Valley News article stated: "When he was roaming, Porter could breathe." Porter is survived by his former wife, with whom he remained close; son, William; daughter, Lydia Simon; four grandchildren; sister, Connie Mercer; and several nieces and nephews. He was predeceased by another sister, Dorothy Carpenter, and a brother, Alexander.

1982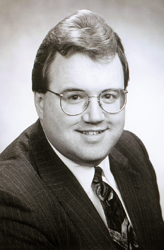 Robert F. Kemp, patent and trademark attorney and adjunct law professor, Oak Lawn, Ill., on March 24, 2002. Kemp was born in Chicago in 1960 and attended Marist High School. At the College, where he earned a degree in political science, he served as president of his class for his last three years. He also served as coordinator of Freshman Orientation in 1981, was assistant editor of Columbian and was active in Student Council, the Joint Budgetary and Calendaring Committee, Columbia Television (CTV), WKCR and the Class of '82 Committee. He received the Van Am Prize, the Class of 1920 Room Prize, the Milch Prize, the McOwen Room Prize and the George William Curtis Medal. Kemp was a brother in Beta Theta Pi. He is remembered by many for his 1982 interview with Dr. Ruth Westheimer for One to One, CTV's first cable televised program. Upon graduation, Kemp spent a year in France on a Rotary Foundation scholarship. He returned to the United States in 1983 to earn his law degree from UC Berkeley. Kemp also earned an advanced law degree from John Marshall Law School in Chicago, a master's in journalism from Northwestern and an M.B.A. from the University of Chicago. He began his career at what is now Brinks Hofer Gilson & Lione, a Chicago firm that specializes in intellectual property law. With two colleagues, Kemp wrote a book on careers in international law that was published by the American Society of International Law. After serving as a law clerk for the U.S. Circuit Court of Appeals, Seventh Circuit, in Chicago, Kemp entered into private practice, working with two patent firms and establishing his own patent law practice in 1994 in Oak Lawn. Kemp chaired the Trademark and Copyright Committee of the Young Lawyers Section of the Chicago Bar Association and the Education Committee of the Intellectual Property Law Association of Chicago. He also served as an adjunct professor of law at the University of Chicago, Northwestern and John Marshall Law School. In 2000, he was recognized for his charitable legal work on behalf of entrepreneurs in the south suburbs. Angela M. Macropoulos '82 Barnard remembered Kemp in a note that she sent to CCT: "Columbia College was the catalyst for all of Bob's subsequent adventures. He loved Columbia with all his heart. To him, the College stood for possibility, promise, meritocracy and exploration. At Columbia, he could run endlessly for student government positions at a time when we, the adolescents of Watergate, were mostly dispassionate about structured political activity. Creating things, organizing events and learning about people from other parts of the country and the world were so very important to Bob. For him, Columbia was all just one wonderful four-year ride." Kemp is survived by his wife, Susan Zinner-Kemp; two brothers, William Jr. and Thomas; a sister, Nancy Kemp DuCharme; and his mother, Virginia.