| | | | | | | |
| --- | --- | --- | --- | --- | --- | --- |
| | | || | | || | | |
OBITUARIES

1933

Henry Buermann, retired physician, Burlington, Vt., on November 29, 2004. Buermann was born in Newark, N.J., on October 13, 1911, and grew up in Newark and Maplewood. In 1937, he received his M.D. from New York Medical College and Flower Hospital. In 1941, after completing a two-year internship at Newark City Hospital, Buermann entered general practice in South Hero, Vt. His practice was interrupted by military service while he was regiment surgeon of the 11th Infantry 54th and 103rd Evacuation hospitals. Buermann also served in the Pacific with the 32nd Infantry division in New Guinea, the Philippines and Japan, and was clearing platoon commander of the 107th medical battalion; he was a colonel in the Army Reserve. Buermann reentered general practice in South Hero in 1946 and in 1956 joined the White River Valley clinic in Randolph, Vt. In 1968, he completed a residency in psychiatry at the University of Vermont and became a psychiatrist at Marcy State Hospital in New York, where he practiced until he moved to Hadley, Mass. There, he joined the psychiatry staff at the Northhampton Veterans' Hospital, from which he retired at 75. Buermann is survived by his wife, the former Eleanor Samble; children, Nancy Basset, Sarah, Ruby Willis and Henry; two grandchildren; and four great-grandchildren. Memorial contributions may be made to the Veterans of Foreign Wars, 176 S. Winooski Ave., Burlington, VT 05401.

1938

Frederic H. Meisel, retired rector, Alexandria, Va., on January 26, 2004. A New York native, Meisel ran the family violin importing business for a while after graduating, later earning a divinity degree from General Theological Seminary. As a young man, he served several Episcopal parishes in New York. Prior to 1961, Meisel was a chaplain at Bellevue Medical Center and senior curate of New York's St. Mary the Virgin Episcopal Church. In 1961, he began his ministry at the Church of Ascension and St. Agnes, Washington, D.C., where he served until retiring in 1985. Accepting that position amid controversy, Meisel recruited a diverse membership and initiated a daycare and play program while helping to provide low-cost housing for neighborhood families. During his ministry, Meisel presided over a restoration of the church building and its inclusion in the National Register of Historic Landmarks. At Ascension and St. Agnes, he established an annual Bach festival and arranged for the construction of a baroque organ at the church, whose "live resonance" was praised by The Washington Post. Upon his retirement, the Episcopal diocese said Meisel "pioneered the inclusion of people of all races and of all economic, educational and social backgrounds in the life of the parish, and established significant programs of outreach."

1941

Robert E. Herlands, professor of dentistry, Stamford, Conn., on December 7, 2004. After graduating Phi Beta Kappa from the College, Herlands graduated from SDOS in 1944. Following his studies and ensuing academic career at Columbia, he set up a dental practice in Stamford. Herlands was a diplomate of the American Board of Prosthodontics, a member of International and American Colleges of Dentists and first president of Connecticut Prosthodontic Society. He is survived by his wife, Eleanor S.; daughters, Wendy Barensfeld and Nancy; and four grandchildren. He was predeceased by his sister, Lillian H. Hornstein, and brothers, Judge William B. and Judge Herbert S. Memorial contributions may be made to the Columbia University Library, 506 Butler Library, MC 1103, 535 W. 114th St., New York, NY 10027.

1942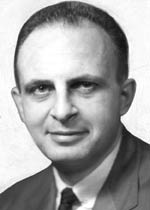 Jack N. Arbolino, education executive, Harrington Park, N.J., on January 7, 2005. Arbolino was born on January 12, 1919, in New York City. He played varsity football and was elected to Phi Beta Kappa at the College and graduated with a degree in English literature. Arbolino served with the Marines in the Pacific during WWII, for which he was awarded a Purple Heart. During his time overseas, Arbolino exchanged letters with Mark Van Doren, who remembered Arbolino fondly in his autobiography. In 1946, Arbolino was relieved from active duty as a captain and in 1951 was promoted to major. He reminisced about his war experiences and advocated for the creation of a war memorial in the Winter 1995 issue of CCT. Arbolino returned to Columbia and worked at GS from 1946–58, becoming associate dean while working toward his master's in English literature ('57 GSAS). In 1958, Arbolino joined the College Entrance Examination Board, where he worked until his retirement in 1987. He was appointed the first permanent director of the Advanced Placement Program, a position he held until 1964. Arbolino was the founding director of the College Level Examination Program and was later appointed the executive director of the Council on College-Level Examinations. From 1977–87, Arbolino was editor of the College Board Review. He co-authored two books: The History of Columbia College on Morningside (1954) and College Learning, Anytime, Anywhere (1977). He also wrote fiction for the New Yorker and contributed to CCT. Arbolino served as a panelist and participant in President Lyndon Johnson's White House Conference on Education. A member of the Columbia College Council, Arbolino received the Dean's Award for "Outstanding Service to College" as well as for service as chairman of the Columbia Alumni Trustee Nominating Committee. He was predeceased by his wives, the former Louise Gilmour, in 1946, and the former Eileen Margaret Snider, in 2001. He is survived by his sons, Philip '68 and John; daughters, Jennifer and Anne; and five grandchildren, including Jonathan '93.
Charles W. Frank, physician and researcher, Silver Spring, Md., on November 11, 2004. Frank was born on May 3, 1921, at the Beth Israel Hospital in New York City where his father, who was the medical director, signed his birth certificate. While at the College, Frank was elected to Phi Beta Kappa. He then attended P&S, where he was elected to Alpha Omega Alpha; he received his M.D. in 1944. Frank interned at the Medical Service at Presbyterian Hospital and then served as an Army medical officer before returning to Presbyterian, where he directed the cardiopulmonary laboratory. Frank's early studies at Columbia-Presbyterian were related mainly to the effects of atrial fibrillation on cardiac function, and subsequently of the effects of other cardiac arrhythmia on cardiac function. In the early 1950s, Frank collaborated with other faculty at Columbia-Presbyterian on the treatment of acute rheumatic fever. They conducted landmark studies comparing the effects of salicylate and adrenal corticosteroid therapy on the clinical manifestations of acute rheumatic fever and the subsequent development of valvular heart disease. In 1955, when the Albert Einstein College of Medicine was enrolling its first class, Frank joined the faculty and the attending staff at Bronx Municipal Hospital Center (now Jacobi Medical Center). He set up a cardiac catheterization laboratory, as he had at Columbia, and became one of the preeminent teachers of clinical cardiology and cardiovascular physiology; he was promoted to full professor in 1972. Frank was a senior member of a group of physicians and epidemiologists who studied patients on the incidence and prognosis of coronary artery disease, and they were among the first who contributed to the understanding of the role of exercise and physical fitness in reducing the risk of cardiovascular events and improving prognosis. Frank was married for 54 years to the former Ann Marqusee, who died in 2001. He is survived by his children, Pamela (and David) Garry and Patricia (and Neil) Koslowe; seven grandchildren; and seven great-grandchildren. Memorial contributions may be made to the Albert Einstein College of Medicine, Charles W. Frank M.D. Memorial Fund, 1165 Morris Park Ave., Ste 325, Bronx, NY 10461.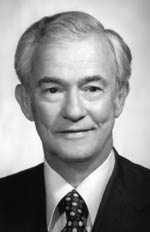 Gerald Silbert, retired attorney, New York City, on November 22, 2004. Silbert was born in Brooklyn in 1922. He earned a degree from the Law School in 1943 and worked at the law firm of Pros-kauer Rose Goetz and Mendelsohn, where he became managing partner, for 50 years. Silbert served on many Boards of Trustees throughout New York, including the Jewish Theological Seminary, Maimonides Hospital and the Edmond de Rothschild Foundation. Philanthropically inclined, he helped establish the first geriatric center at Mount Sinai Hospital and donated to cardiac research efforts at the NYU Medical Center. An arts lover, he also supported the NYC Opera and NYC Ballet. Silbert was a member of the Board of Trustees and one-time v.p. of the Park Avenue Synagogue. He and his wife of 60 years, Ramie (née Jasper), were dedicated to the support of the Technion, the Israel Institute of Technology. It was through Silbert's efforts that the Rashi Foundation became a major Technion supporter. In 1993, an Honorary Fellow was conferred upon Silbert for his support of the Technion and the state of Israel. In addition to his wife, Silbert is survived by his daughter, Terry; brother and sister-in-law, Dr. and Mrs. Robert Silbert '48, '52 P&S, and sister-in-law, Rita Nelson. Memorial contributions may be made to the American Technion Society, Women's Division, 55 E. 59th St., New York, NY 10022 or to the Park Avenue Synagogue, 50 E. 87th St., New York, NY 10028.

1943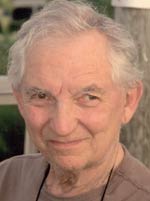 Eugene (Gene) Mogul, executive search firm owner, East Norwich, N.Y., on January 25, 2004. Mogul was born and raised in Brooklyn, where he graduated from James Madison H.S. After the College, he joined the Army and went immediately to officer's training school. He was stationed in Germany in the occupation army. After his discharge, Mogul met and married Rhoda Blate and settled on Long Island. After holding a number of executive positions, Mogul open-ed his own executive search firm, Mogul Consultants. In his later years, two of his greatest enjoyments were interviewing candidates for Columbia and participating in alumni colloquia. He also was a voracious reader and loved sailing and traveling. Mogul was a lifelong learner and was committed to education for his children, his neighborhood and the Jewish community. In addition to his wife of 55 years, Mogul is survived by his sons, Mark '74, Sandy and Jess; daughters, Susan, Kim and Pamela; daughters-in-law, Laura, Georgianna and Sharon; 11 grandchildren; and sisters, Eleanor and Harriet.

1949

William F. Eckhardt Jr., physician, New Canaan, Conn., on November 8, 2004. Eckhardt was a graduate of Xavier H.S. and the NYU School of Medicine. He specialized in internal medicine, nuclear medicine and endocrinology and a was a pioneer in the field of diabetes. He is survived by his wife of 51 years, Marie Gardiner Eckhardt; children, William F. III, Karen E. Stinchfield and Susan E. Simpson; and eight grandchildren. Memorial contributions may be made to New Canaan Volunteer Ambulance Corps, PO Box 598, New Canaan, CT 06840 or to the American Diabetes Association, 300 Research Pky, Meriden, CT 06450.
Selig Neubardt, obstetrician/gynecologist and author, New Rochelle, N.Y., on August 24, 2004. Neubardt was born on June 23, 1926, in New York City and earned his M.D. from the Syracuse College of Medicine in 1952. Prior, he served in the Army infantry in Europe during WWII. Neubardt was an assistant clinical professor of obstetrics and gynecology at the Albert Einstein College of Medicine and was a prominent early advocate for birth control and safe abortion. Neubardt had a private gynecological practice in New Rochelle for four decades but developed a larger profile through his books, articles and television appearances. His first book, A Concept of Contraception, was aimed at a general audience and intended as an upbeat guide to encourage men and women to consider birth control. Neubardt wrote numerous articles for Cosmopolitan promoting contraception and the birth control pill. In 1972, he was a co-author of Techniques of Abortion with Dr. Harold Schulman, a colleague from the Albert Einstein College of Medicine of Yeshiva University. Neubardt, who delivered thousands of babies in his practice, continued to write about women's health and sexuality as a monthly columnist for Westchester Women's News and appeared often on radio and television talk shows. He is survived by his wife of 49 years, Saundra; sons, Seth and Andrew; daughter, Amanda Miller; and eight grandchildren.

1951

Lester Tanzer, journalist, Arlington, Va., on December 8, 2004. Tanzer was a Bronx native. After graduating from the College, where he was the sports editor of Spectator and chancellor of Tau Epsilon Phi, he received a master's from the Journalism School in 1952. That year, he joined the Wall Street Journal, transferring to the paper's Washington, D.C., bureau a year later to cover federal agencies. In 1958, Tanzer accompanied then-v.p. Richard Nixon to South America as violent demonstrations broke out in Peru and Venezuela. From 1959–64, Tanzer was associate editor of Changing Times. After joining U.S. News as a reporter in 1964, he became the magazine's managing editor, a position he held from 1976–85. Tanzer also served on U.S. News' corporate board of directors. As managing editor, Tanzer took a leading role in launching U.S. News & World Report's annual college rating guide, is one of its most enduring enterprises. In 1961, he edited The Kennedy Circle and in 1963 co-authored Brotherhood of Silence, which is about the anti-communist resistance in Slovakia. After his retirement, Tanzer consulted with a Singapore newspaper and lectured at universities on journalism and politics. In 1990, he was the founding editor of Cosmos: A Journal of Emerging Issues, an annual publication of original essays by members of the Cosmos Club. Survivors include his wife of 55 years, Marlene; sons, Jeffrey M., Andrew W., Stephen D. and Murray D.; and six grandchildren.

1954

Edwin M. Lehman, entrepreneur, Los Angeles, on August 14, 2004. A Brooklyn native, Lehman was a star basketball player at Erasmus Hall H.S. and was a guard on the Columbia varsity basketball team from 1951–54. After graduating, he served for two years as a naval officer, then was an executive in a family finance business until 1970. From 1971–74, Lehman managed the men's retail clothing company that he founded, which had stores in Manhattan and Manhasset, N.Y. He moved to Los Angeles in 1977, where he produced specialized
t-shirts and sweatshirts. After selling the business in 1990, Lehman took up golf with a passion and became an avid bridge player and a serious student of philosophy and of history. He is survived by his wife, Helene, whom he married in 1975; sons from a prior marriage, Darrin and Adam; five grandchildren; three stepchildren; six stepgrandchildren; and brothers, Stanley and Burton '62.
Lisa Palladino,
Matthew Goldberg '05 GS
Other Deaths Reported
Columbia College Today also has learned of the deaths of the
following alumni (full obituaries will be published if further
information becomes available):
1940: John H. Smithson, Columbia, Md., on December 25, 2004. Smithson earned two degrees from the Engineering School: a B.S. chemical engineering in 1941 and an M.S. in 1946.
1942: M. Fred Kiachif, Cos Cob, Conn., on March 23, 2004. Kiachif earned a B.S. from the Engineering School in 1943.
1944: Robert Arnold, Croton-on-Hudson, N.Y., on March 6, 2001.
1945: Richard H. Greenspan, physician, Hamden, Conn., on February 28, 2004.
1947: Reginald H. Thayer, Palisades, N.Y., on November 8, 2004.
1958: James J. Curry, classics professor, Andover, Mass., on January 18, 2005. Curry earned a Ph.D. from Cornell in 1966.
1960: Philip S. Saltz, musician and editor, New York City, on October 25, 2004.
1962: Fred H. Casler, St. Catherine's, Ontario, on January 4, 2004. Casler earned an M.A. from GSAS in 1963. [Editor's note: Please see the '62 Class Notes for more information.]
Eric Levine, Sunnyside, N.Y., on November 10, 1998.
1974: Eliot Soffes, architect, New York City, on January 11, 2004. Soffes earned an M.Arch. from the Architecture School in 1977. [Editor's note: Please see the '74 Class Notes for more information]
| | | | | | | |
| --- | --- | --- | --- | --- | --- | --- |
| | | || | | || | | |


CCT Home


This Issue


Previous Issue

CCT Masthead