Historians are impressed by this scene: A gray April day in 1916, the big echoing studio on the rue Schoelcher with its wild disorder but from which something--the frail young woman--is now missing; the hundreds and hundreds of canvases piled on tables and easels and stacked against the wall like the scales of so many giant fish but from which something--the terrifying black and red Harlequin with his sinister white grimace--is also now missing.

Yet it had been there on that earlier day, back in December of 1915, riding one of the large central easels, drawing to itself all the cold glitter raining in from the high banks of windows, and attracting Jean Cocteau's excited attention. A death sentinel, the picture had been what Picasso had pointed to as he told them that his companion, Eva, was dying. But underneath the solemnity the young Cocteau had perceived an edgy excitement in the older man's voice; and even though it was to Gertrude Stein and not to him that Picasso had confessed his belief that the picture "is the best that I have done," Cocteau could see past the heaps of paper and bric-à-brac littering the floor, with the strange eruption here and there of an African sculpture, and the steady crunch of discarded tubes of paint as one walked--could see past this chaos to the order that had been mortised into this image to give it its harsh authority.

On that winter day when Satie had brought him to see Picasso, this was an authority Cocteau did not yet understand. But, what was far more important, he could see Picasso's identification with it. And for Cocteau, who had come on a secret mission, it was what fate had handed over to him, the key to the master. Which is why the following April, in preparation for this scene art historians find so impressive, he had gone to one of the theater rental shops behind the Opéra to procure a Harlequin costume for his long-contemplated return to the rue Schoelcher. And he had not been wrong. As he took off his trench coat to expose his tight satin tunic with its motley of diamonds--yellow, blue, and pink--alltched with sequins, he could see the mischievous wreath of Picasso's grin, accepting his gift.

If they are impressed by this scene, now, it is because it not only seems to encapsulate the drama of the sudden change that was to occur in Picasso's work but also appears to explain it. On the one hand, they say, there was the loneliness and the sadness, a deadened wartime Paris, emptied of all his closest companions, yet a Paris strangely alive with a new hostility as angry strangers in this post-Verdun uncertainty thrust white feathers at him on the streets. On the other hand, the commentators note, there was the diversion Cocteau offered along with the shameless flattery, and the alluring possibility of escape. By 1916 Picasso had begun to feel himself in chains, the story runs, surrounded by a lot of dour believers for whom the only acceptable altar for their cult was a cafe table laid with the requisite objects, the glass, the lemon, the newspaper, the tobacco pouch, the guitar. Viewing the situation now, through the eyes of this sophisticated youngster, this emissary from the world of international ballet, he began to see the narrow provincialism of it all, the folkloristic cant of what had, only two years before, seemed disruptive and daring.

By 1916 Picasso had begun to feel himself in chains, the story runs, surrounded by a lot of dour believers ...

So the commentators have no trouble whatever crediting Cocteau with what he claims, his position as the Pied Piper of Picasso's march toward Rome for his embrace of the musical theater with all its ornament and spectacle and with all its scenographically realist demands: "I led him to that," Cocteau says. "His entourage couldn't believe he would follow me. A dictatorship weighed on Montmartre and Monyarnasse. They were passing through the austere phase of cubism. The objects that could stand on a cafe table, the Spanish guitar, these were the only pleasures allowed. To paint a decor, above all at the Ballet Russe...was a crime."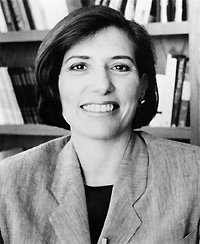 The momentousness of this turning in Picasso's work can be grasped in part from the negative reception of the results that began to surface by the end of the teens. Picasso had labored long and hard for the show he mounted in 1919 for his new dealer, Paul Rosenberg, the first one-man show he had had in thirteen years. But Roger Allard's review dismissed it as nothing but historical pastiche: "Everything, including Leonardo, Drer, Le Nain, Ingres, Van Gogh, Cezanne, yes, everything...except Picasso," he lamented.
It is the accusation of pastiche that signals the momentousness of this critique, for in many eyes it opens cubism itself to question: cubism, the one thing that Picasso--seemingly so impervious to the opinions of others--would always jealously guard as his. Years later, when he was accused at a Communist Congress in Poland of being an impressionist-surrealist, he was to turn on the Party hack with the haughty rejoinder that "if he wanted to insult me at least he should get his terminology straight and damn me for being the inventor of Cubism." But it is precisely cubism that falls victim to the invective of pastiche if we accept a point of view such as Delaunay took in 1923 and see Picasso's cubism itself as nothing more than a clever imitation of Braque. "Picasso with his periods," Delaunay was to sneer, "Steinlen, Lautrec, Van Gogh, Daumier, Corot, negroes, Braque, Derain, Cezanne, Renoir, Ingres, etc. etc. etc. Puvis de Chavannes, neo Italian...these influences prove the lack of seriousness, in terms of construction and sureness."
Sixty years later, the same conclusion would be drawn, if less disdainfully, as Grard Genette also named pastiche the matrix within which absolutely all of Picasso's work unfolded: "Picasso is only himself through the vehicle of the styles that belong successively to Lautrec, Braque, Ingres, etc., and Stravinsky by means of his access to impressionism, polytonality, neo-classicism and his late conversion to serial discipline." This, we could say, is the immanent, though prejudicial, understanding of Picasso's relation to pastiche, for, depriving him of cubism, it leaves him no ground to stand on that could seriously be said to be his.
There is another interpretation of the phenomenon that also sees it as internal to Picasso's process but is entirely uncritical and invokes it without prejudice. Picasso, this argument goes, is not a pasticheur. He is merely following out the logic inherent within cubism itself once the incorporative principle of collage has been established. If one can glue a calling card or a postage stamp or a swatch of wallpaper onto a drawing, what is to prevent the conceptual enlargement of this procedure to encompass the world of Old Master imagery, as well as the imitation of the wide variety of mediums--from sculpture to tapestry, from stained glass to engraved gems--in which this museum culture comes? Proponents of this interpretation call this not pastiche but rather the "access" that Picasso had patiently and legitimately gained to the musee imaginaire.
The endogenous description of the phenomenon can thus range in its final assessment from Delaunay's horrified dismissal of Picasso's "continuity in pillage" to the art historian's pleasure at Picasso's force of synthesis, whether in combining Le Nain and Ingres to form a new sense of Frenchness or in fusing archaic sculpture, Raphael, and photography to assert the continuity of painting-as-such within the museum without walls.
EXCERPT FROM "PICASSO/PASTICHE" FROM THE PICASSO PAPERS BY ROSALIND E. KRAUSS. COPYRIGHT 1998 BY ROSALIND E. KRAUSS, REPRINTED