Hall of Fame Inducts Class of 2016
Columbia will add 20 individuals and three teams representing nine sports programs to its Athletics Hall of Fame at an induction ceremony honoring the hall's Class of 2016 in Low Rotunda on October 20. The inductees were chosen by a selection committee of Columbia Athletics affiliates, including alumni and athletics administrators. Among the honorees are pioneering sports and news television executive Roone Arledge '52; football's all-time leading single-game and single-season rusher, Johnathan Reese '02; wrestling's first All-American, Bob Hartman '52; Olympic fencer and 1957 NCAA epee champion James Margolis '58; and soccer star and longtime program supporter Rocco Commisso SEAS'71.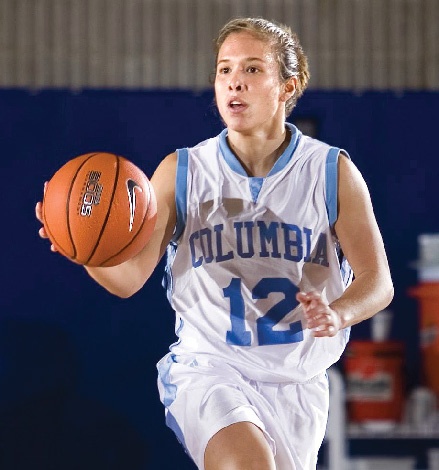 GENE BOYARS / COLUMBIA ATHLETICS
Three teams will be honored: 1954 men's fencing, 1979 men's soccer and 2006 women's soccer. Three people were chosen in their first time on the Hall of Fame ballot: women's basketball standouts Megan Griffith '07, now Columbia's women's head basketball coach, and Judie Lomax BC'10, and Olympian and NCAA sabre fencing champion Jeff Spear '10. And three longtime former staff members will be inducted: sports information director Kevin DeMarrais '64, baseball coach and associate AD Paul Fernandes and wrestling coach Ron Russo.
Also to be inducted are Allison Buehler '03, softball; Steve Charles '79, men's soccer; Liz Cheung-Gaffney '98, women's soccer; Ylonka Dubout-Wills BC'84, women's track and field; Howard Hansen '52, football; Paul Kaliades '73, football; Sara Ovadia '09, women's golf; Matt Palmer '07, wrestling; and Sophie Reiser '10, women's soccer.
Scoreboard
35
Seasons that Al Bagnoli has been a head football coach
1:06
Katie Meili '13's bronze medal-winning time in the 100m breaststroke at the Rio Olympics
7
Katie Meili '13's bronze medal-winning time in the 100m breaststroke at the Rio Olympics
14
First-year football players who earned All-State honors in high school
11
Ivy titles won by Columbia in 2015–16: 4 team and 7 individual

Published three times a year by Columbia College for alumni, students, faculty, parents and friends.
Columbia Alumni Center
622 W. 113th St., MC 4530, 4th Fl.
New York, NY 10025
212-851-7852
cct@columbia.edu

Columbia Alumni Center
622 W. 113th St., MC 4530, 4th Fl.
New York, NY 10025
212-851-7488
ccalumni@columbia.edu