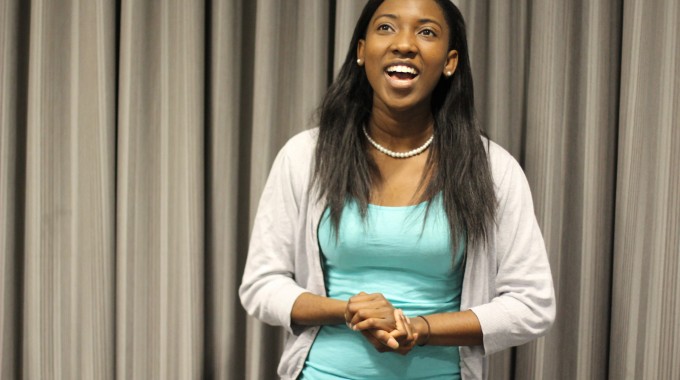 "Something I like to say on my tours is that I want to be a genius. I want to know everything, and the Core is helping me with that endeavor."
Columbia College is pleased to introduce the new Columbia College Annual Report, which for the first time not only highlights the Columbia College Fund, as in the past, but also provides an overarching picture of Columbia College throughout the last academic year.
News & Updates
Amirah Sequeira CC '12 has received a prestigious Gates-Cambridge Scholarship, awarded to outstanding applicants from countries outside the United Kingdom to pursue graduate degrees at the University of Cambridge.

The Columbia College faculty Committee on Honors, Awards and Prizes has announced the names of the Class of 2014 valedictorian and salutatorian. The valedictorian is Margarete Diaz Cuadros, a biochemistry major with a concentration in evolutionary biology of the human species, originally from Lima, Peru. The salutatorian is Samuel Walker, a comparative literature and society major with a concentration in philosophy from Westchester, N.Y.