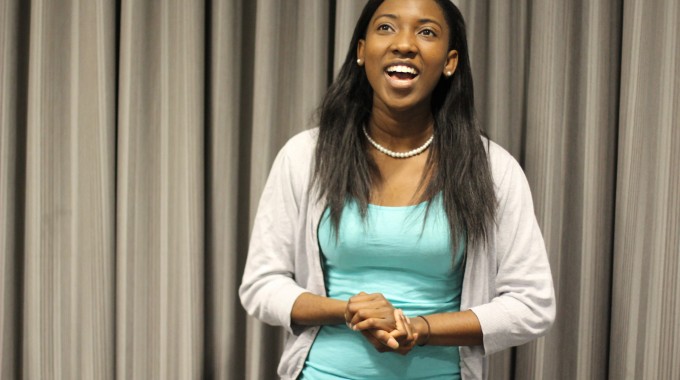 "Something I like to say on my tours is that I want to be a genius. I want to know everything, and the Core is helping me with that endeavor."
Columbia College is pleased to introduce the new Columbia College Annual Report, which for the first time not only highlights the Columbia College Fund, as in the past, but also provides an overarching picture of Columbia College throughout the last academic year.
News & Updates
Columbia announced today the 31 teams that have been selected to join the Columbia Startup Lab, one of a growing number of university initiatives engaged with New York City's burgeoning startup sector and dedicated to fostering entrepreneurial talent. Chosen from more than 200 submissions by recently graduated alumni, these entrepreneurs will occupy the completely renovated 5,100 square foot ground-floor space at the WeWork Soho West location on Varick Street, in the heart of NYC's Silicon Alley.

Twelve first-year students in Columbia College, The Fu Foundation School of Engineering and Applied Science and General Studies have received 2014 Presidential Global Fellowships. The students, whose academic interests range from Art History, French and Sociology to Applied Mathematics, Computer Science, and Industrial Engineering to Physics, Sustainable Development and Middle Eastern, South Asian and African Studies, were selected from a pool of more than 100 for the University's new undergraduate global summer program.