| | | | | | | |
| --- | --- | --- | --- | --- | --- | --- |
| | | || | | || | | |
FEATURES
College Honors Five Alumni With John Jay Awards
Photos by Chris Taggart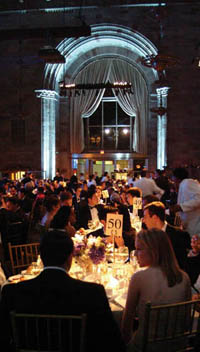 Five of the College's most accomplished alumni – Dean P. Baquet, Martin J. Cicco '78, Alexis Donnelly Glick '94, Richard M. Ruzika '81 and Jonathan D. Schiller '69 – were honored with John Jay awards for distinguished professional achievement in a black-tie celebration held by the Columbia College Alumni Association at Cipriani 42nd Street on March 1.
"Tonight we honor five of Columbia's finest, who have illuminated with their lives some of the darkness around us," said Dean Austin Quigley, who spoke of the record number of applications received for the Class of 2010 and the College's increased selectivity. President Lee C. Bollinger also addressed the guests, who numbered more than 500, and reaffirmed the College's central place in his vision of Columbia as "one of the top-tier universities in the world."
Serving as dinner co-chairs were David Boies, Bill Campbell '62, Robert Edward Donnelly, Marc Mazur '81 and Jonathan Sobel '88. Marc Pimentel '06 spoke on behalf of the John Jay Scholars, distinguished students who benefit from a special academic enhancement program designed to promote intellectual growth, leadership development and global awareness. Other students introduced each of the award recipients.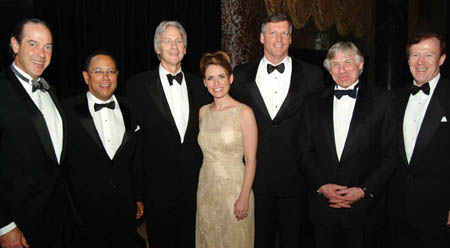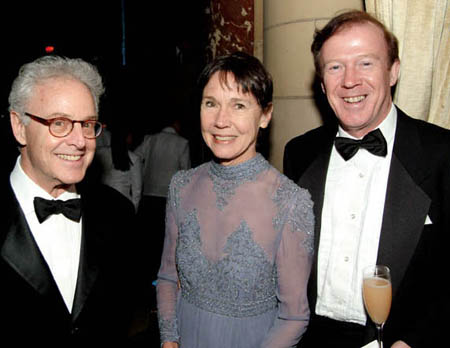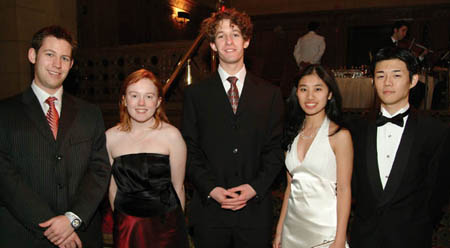 What They Said

Dean P. Baquet

"Had I not gone to Columbia I would have been fine, but my world would have been much smaller. Columbia yanked me into a wider, bigger world, and this is the world I live in now, editing a great newspaper [The Los Angeles Times]."

Martin J. Cicco '78

"Who I am today has a tremendous amount to do with Columbia. I will always be indebted to the preparation my Columbia experience provided for me, but most of all, I value the friendships I made here."

Alexis Donnelly Glick '94

"One of the greatest days of my life was getting the acceptance from Columbia. I knew it would change my life. Walking through the gates taught me to be a dreamer."

Richard M. Ruzika '81

"For me, Columbia was love at first sight, and 29 years later, it's still amazing to me," he said.

Jonathan D. Schiller '69

"Thank you for the remarkable civic lesson [the 1968 anti-war March on Washington] and athletic experience [winning the Holiday Festival basketball tournament at Madison Square Garden], all within a span of 90 days."
| | | | | | | |
| --- | --- | --- | --- | --- | --- | --- |
| | | || | | || | | |


CCT Home


This Issue


Previous Issue

CCT Masthead