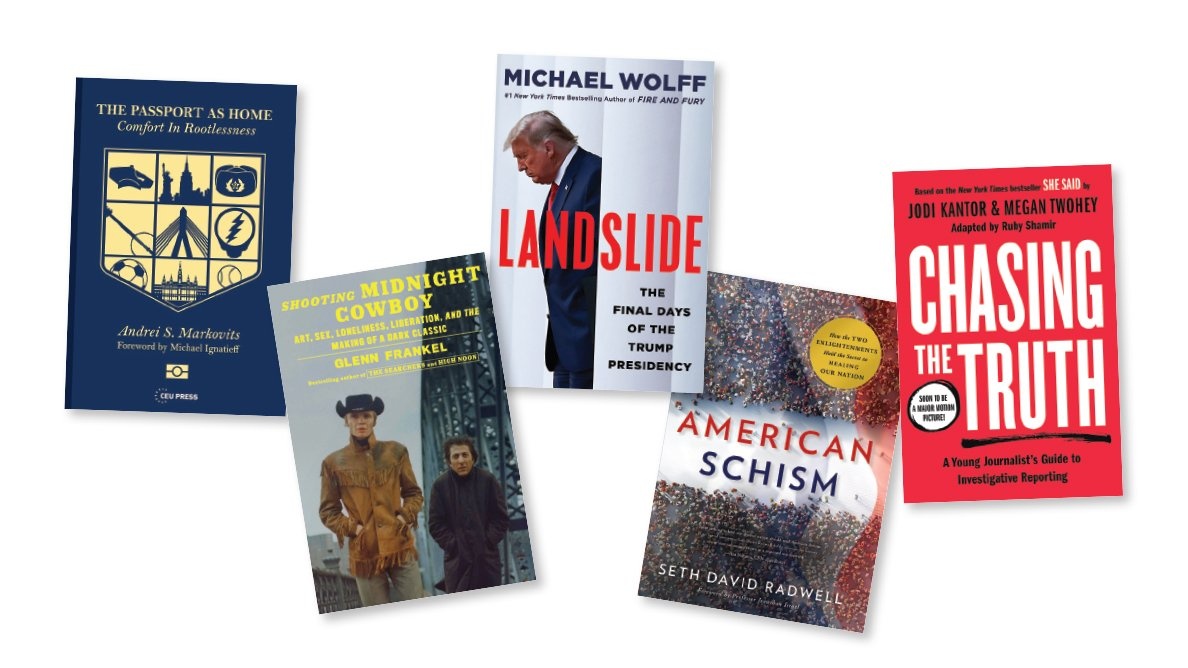 Once Upon a Time in Aleppo by Fouad M. Fouad, translated by Dr. Norbert Hirschhorn '58. The poems of a Syrian physician and refugee are translated from Arabic by Hirschhorn, a poet and physician who specializes in international public health (The Hippocrates Press).
Afro-South Asia in the Global African Diaspora edited by Dr. Kenneth X. Robbins '63, Omar H. Ali, Beheroze Shroff and Jazmin Graves. Over three volumes, contributors including historians, anthropologists, linguists and art historians discuss the influence of South Asia on Africans and people of African descent (independently published, $49.99 per volume).
Until We Meet Again: An American Woman and Her Family in Civil War China by Marshall S. Clough '67. The story of Clough's mother, Mary Lou Sander Clough, who died in Shanghai in 1950 while her husband, Ralph, a Foreign Service Officer, was trying to get his family out of Communist China (independently published).
The Passport as Home: Comfort by Rootlessness
by Andrei Markovits '69.
Markovits's memoir includes a chapter about the College, as well as a panorama of key events that shaped the second half of the 20th century (Central European University Press, $22.95).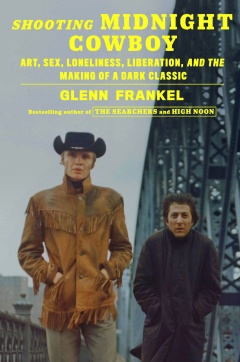 Shooting Midnight Cowboy: Art, Sex, Loneliness, Liberation, and the Making of a Dark Classic
by Glenn Frankel '71.
Frankel, a Pulitzer Prize-winning journalist, considers the controversial 1969 Academy Award-winning film (Farrar, Straus and Giroux, $30).
Leonardo's Salvator Mundi and the Collecting of Leonardo in the Stuart Courts by Robert B. Simon '73, Martin Kemp and Margaret Dalivalle. The authors detail the discovery of Salvator Mundi, a painting attributed to da Vinci, and examine evidence that the work was included in 16th-century royal collections (Oxford University Press, $40).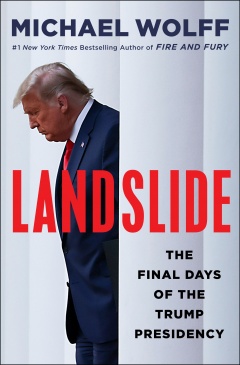 Landslide: The Final Days of the Trump White House
by Michael Wolff '75.
Wolff, the author of several books about the Trump administration, details the last year of Trump's presidency (Henry Holt and Co., $29.99).

Fatal Infraction: A Mike Stoneman Thriller by Kevin Chapman '83. In the fourth book of the series, detective Stoneman and his partner, Jason Dickson, investigate the murder of a controversial NFL quarterback (independently published, $29.99).
It's Not All About You: The Secret Joy of Practical Humility by Daniel A. Cohen '84. is audiobook offers simple, easy paths to a happier life, addressing the lack of humility in our society that can affect our mental health (Findaway Voices, $19.95).
City at the Edge of Forever: Los Angeles Revisited by Peter Lunenfeld '84. In this urban portrait, Lunenfeld, a professor and vice-chair of UCLA's design media arts department, describes how L.A. went from a dusty frontier town to a global super city (Viking, $28).
American Schism: How the Two Enlightenments Hold the Secret for Healing Our Nation
by Seth David Radwell '85.
Radwell looks back to our nation's founding to provide a distinctive perspective on the recent corrosion of American civic life (Greenleaf Book Group Press, $25.95).
Chasing the Truth: A Young Journalist's Guide to Investigative Reporting
by Jodi Kantor '96 and Megan Twohey.
A young reader's adaptation of Kantor and Twohey's bestseller
She Said: Breaking the Sexual Harassment Story at Helped Ignite a Movement,
which will inspire a new generation of investigative journalists (Philomel Books, $17.99).

As If She Were Free: A Collective Biography of Women and Emancipation in the Americas edited by Tatiana Seijas '95, Erica L. Ball and Terri L. Snyder. Biographies of 24 women of African descent reveal how enslaved and recently freed women sought and found freedom in the 16th–19th centuries (Cambridge University Press, $29.99).
No One Succeeds Alone: Learn Everything You Can from Everyone You Can by Robert Reffkin '00. The Compass CEO distills the wisdom he's gathered along his professional journey to help readers realize their full potential (Mariner Books, $27).
Cool for America: Stories by Andrew Martin '08. Martin expands on characters from his hilarious debut novel, Early Work, in this collection of overlapping stories about artistic ambition and achievement (Picador Paper, $17).
Other People's Comfort Keeps Me Up at Night by Morgan Parker '10. A reprint of the debut collection that launched the career of one of America's most important young poets (Tin House Books, $16.95).
— Jill C. Shomer

Published three times a year by Columbia College for alumni, students, faculty, parents and friends.
Columbia Alumni Center
622 W. 113th St., MC 4530, 4th Fl.
New York, NY 10025
212-851-7852
cct@columbia.edu

Columbia Alumni Center
622 W. 113th St., MC 4530, 4th Fl.
New York, NY 10025
212-851-7488
ccalumni@columbia.edu