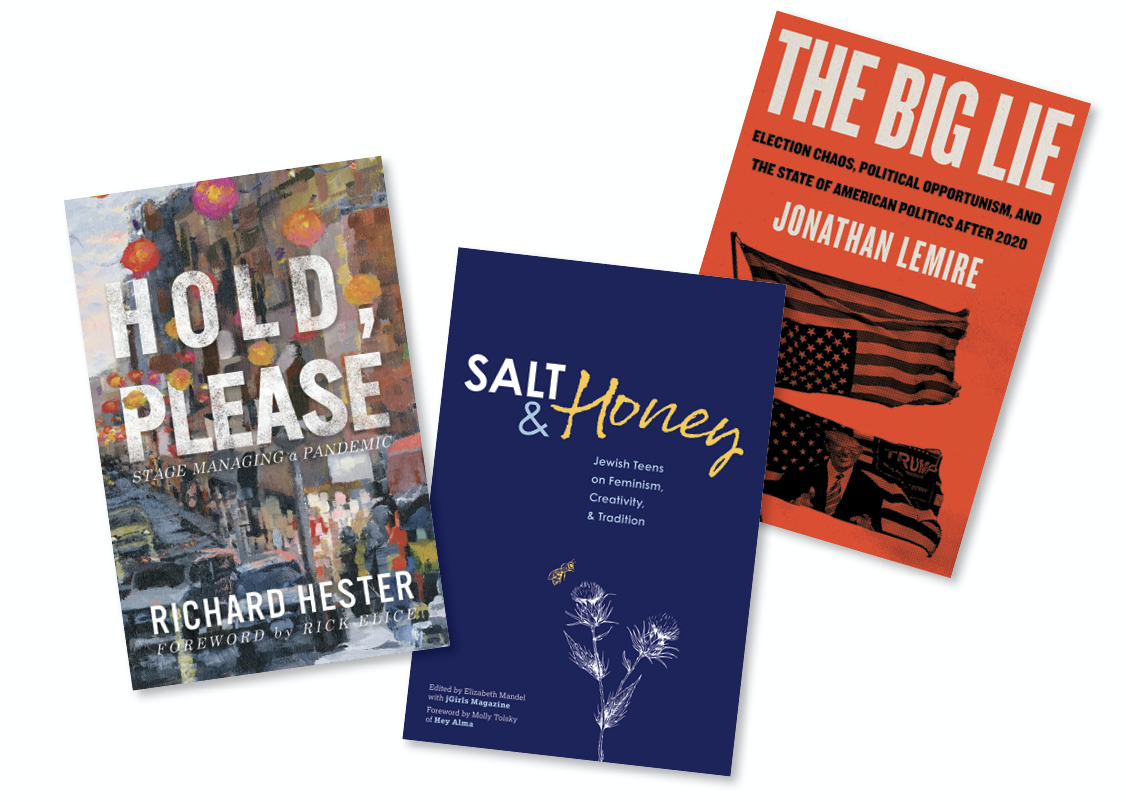 The Spandau Complication by Robert Orkand '56. Orkand, a retired Army lieutenant colonel of infantry, sets this novel in Cold War-era Berlin, where U.S. Army major Harry Holbrook attempts to foil an assassination attempt (Casemate, $22.95).
Big Red: A Novel Starring Rita Hayworth and Orson Welles by Jerome Charyn '59. Hayworth has long been objectified as a pin-up girl; Charyn reimagines her career and evokes her emotional complexity (Liveright, $28).
Election Matters: Life on Universityworld by Thomas Wm. Hamilton '60. Hamilton, a retired professor of astronomy, tells the story of an intergalactic math teacher who escapes her repressive home planet (Strategic Book Publishing & Rights Agency, $11.50).
Saws, Planes and Scorps: Exceptional Woodworking Tools and Their Makers by David Heim '64. This exploration of essential woodworking instruments features descriptive text and photos, with stories of the artisans who make them (Princeton Architectural Press, $27.50).
Why The Gods Don't Get It by Bill Christophersen '71. Christophersen's latest collection of poetry considers the nature of suffering, from human violence and tragedy to the peaks and valleys of love (Kelsay Books, $19).
Explorers of Deep Time: Paleontologists and the History of Life by Roy Plotnick '76. An invertebrate paleontologist and professor emeritus at the University of Illinois, Plotnick offers a behind-the-scenes look at the complex field of paleontology (Columbia University Press, $35).
Chip Rock and the Catalina Kid by Michael Daswick '79. The sequel to Chip Rock and the Fat Old Fart tells the saga of Chip's lifelong friend Cal, an unsettled burger artist who attempts a daring 27-mile swim to California's Catalina Island (Playa Chica Press, $19.99).
Hold, Please: Stage Managing a Pandemic
by Richard Hester '84.
In a combination of journal entries, blog posts and essays, Hester, a longtime Broadway stage manager, describes the chaos that ensued when Covid-19 shut down the Great White Way (Sordelet Ink, $18.95).
Salt & Honey: Jewish Teens on Feminism, Creativity and Tradition
by Elizabeth Mandel '92.
In this collection, 62 Jewish girls, young women and nonbinary teens voice their celebrations and challenges in essays, poetry and art (Behrman House, $16.95).

You're Not a Vanity Purchase: Why You Shouldn't Feel Bad About Looking Good by Dr. James Marotta '92. Marotta dives deep into history, sociology and psychology to demonstrate why plastic surgery is a form of empowerment (Lioncrest Publishing, $15.99).
The Maverick Method: How to Win the Startup Game by Matthew Swyers '93. Originally a series of articles written for Inc. magazine, this step-by-step guide covers a range of topics about successfully launching a small business (Matthew H. Swyers, $19.95).
Bread and Freedom: Egypt's Revolutionary Situation by Mona El-Ghobashy '95. El-Ghobashy provides a new account of Egypt's 2011 revolutionary mobilization based on party manifestos, military communiqués, court decisions and more (Stanford University Press, $25).
The Legacy of Jim Crow by Clarence A. Haynes '98. This summation of legal racial segregation and its far-reaching effects in America is written for middle- or high- school history students (Penguin Workshop, $8.99).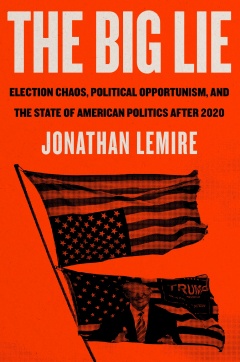 The Big Lie: Election Chaos, Political Opportunism, and the State of American Politics After 2020
by Jonathan Lemire '01.
MSNBC's Lemire details the paradigm-shifting years of Donald Trump's presidency and uncovers how Trump's near-constant lying has now become a fixture of political life (Flatiron Books, $29.99).

Impact: How Rocks from Space Led to Life, Culture, and Donkey Kong by Greg Brennecka '02. Brennecka, a scientist and cosmochemist, explains how meteors helped direct the development of human culture (William Morrow, $28.99).
Lulu and Milagro's Search for Clarity by Angela Velez '10. In this YA novel, two Latinx sisters who couldn't be more different become begrudging partners on their school's cross-country college trip (Balzer + Bray, $18.99).
— Jill C. Shomer

Published three times a year by Columbia College for alumni, students, faculty, parents and friends.
Columbia Alumni Center
622 W. 113th St., MC 4530, 4th Fl.
New York, NY 10025
212-851-7852
cct@columbia.edu

Columbia Alumni Center
622 W. 113th St., MC 4530, 4th Fl.
New York, NY 10025
212-851-7488
ccalumni@columbia.edu