1941
William N. Hubbard Jr., retired physician and corporate executive, Kalamazoo, Mich., on November 12, 2018. Hubbard, a University trustee, 1981–89, was born in Fairmont, N.C., on October 15, 1919. His M.D. was awarded by NYU in 1944, and he did his residency in the NYU Medical Division of Bellevue Hospital. Hubbard joined the faculty in 1949, becoming associate dean and associate professor of medicine. In 1959 he was appointed dean of the University of Michigan Medical School; in 1970, he resigned to be a VP and general manager at The Upjohn Co. He was Upjohn's president from 1974 until his retirement in 1984. Hubbard served two terms on the Board of Regents of the National Library of Medicine; he was chair twice. He later served on the Board of the National Science Foundation. Hubbard was predeceased by his wife Elizabeth and son Michael. He is survived by his wife Joyce; son, William, and his wife, Julia Laue; daughters, Mary Emma Hubbard-Dodd, Elizabeth Anne Mattson and her husband, Buz, Susan Farquhar and her husband, Glenn, and Shannon Smith and her husband, Jeremiah; 10 grandchildren; and six great-grandchildren. Memorial contributions may be made to First Presbyterian Church, 8047 Church St., Richland, MI 49083.
1944
Philip E. Duffy, neurologist and neuropathologist, Easton, Conn., on September 21, 2018. Duffy was born to American parents in Nimes, France, and spent his early years in France, Poland and the Czech Republic. A 1947 alumnus of P&S, and a longtime professor there, Duffy interned at the Long Island Division of Kings County Hospital and did his residency at the Hospital of the University of Pennsylvania. He was a WWII veteran and served as a captain during the Korean Conflict. As a professor, and later director of the Division of Neuropathology at P&S, he authored Astrocytes: Normal, Reactive, and Neoplastic (1983), which reviewed the functions of astrocytes and presented new immunocytochemicals of glial fibrillary proteins in those astrocytes in tissue and tissue culture. Duffy was known as the person who solved the mystery of choreographer George Balanchine's death (Creutzfeldt-Jakob disease). He published more than 70 articles in scientific journals. In retirement, Duffy published three collections of short stories. He was predeceased by his wife, Natalie, and brother Jacques, and is survived by his sons, Henry, and the Rev. Edward and his wife, Lynne; and two grandchildren. Memorial contributions may be made to the First Presbyterian Church of Fairfield, 2475 Easton Turnpike, Fairfield, CT 06825, or to the String Quartet of Spring Bay, N.Y.
1947
Albert Burstein, attorney, politician and public servant, Tenafly, N.J., on December 27, 2018. Burstein was born in Jersey City, N.J., and his time at Columbia, where he played center on the basketball team that won the Ivy League championship, was interrupted by WWII, where he fought in the post–D-Day Normandy invasion. He received the U.S. Bronze Star Medal and Chevalier of the Legion of Honour. He graduated from the Law School in 1949 and practiced in New Jersey. From 1971 to 1981, Burstein was elected to represent Bergen County's 37th District in the New Jersey Assembly and served as Democratic Majority Leader. He was instrumental in revamping New Jersey's school funding system to provide fairly funded public education and sponsored legislation revising election laws. Later, Burstein chaired the Law Revision Commission and was a commissioner of the Election Law Enforcement Commission. He was named "Lawyer of the Year" in 1999 and received the Professionalism Award from the State Bar Association in 2006. Burstein founded the firm Herten Burstein, which merged with Archer & Greiner. He is survived by his wife of 68 years, Ruth; children, Jeffrey '75 and his wife, Kim Constantine, Diane and her husband, Jim Angel, and Laura; brother David '48 and his wife, Jackie; and three grandchildren.
1949
Eric M. Olson, retired engineer, Lincoln, Mass., on November 24, 2018. The only son of impoverished Swedish immigrants, Olson earned a full scholarship to Columbia right before he joined the Army. He trained in artillery but never saw combat. Olson earned an M.A. from GSAS in 1951 and embarked on a successful career in defense research and development, with a short detour into solar energy research. With a severely autistic older son, Olson and his wife of nearly 60 years, Setha, were leaders in the movement to enact Massachusetts Chapter 766, the first law to guarantee a public education for all children regardless of disability, which became a model for the federal Individuals with Disabilities Education Act. Together with his family, Olson enjoyed skiing and hiking, and was an accomplished mineral collector in his youth. After he retired from The MITRE Corp., he and his wife traveled extensively, including trekking to near Mount Everest in Nepal, traveling the Silk Road in China and Pakistan, and trips to Antarctica and the Galapagos Islands. Olson was predeceased by his wife and is survived by his children, Matthew, Margaret, Sigrid and Charles; and four grandchildren.
1956
Joel L. Pimsleur, retired writer and reporter, San Francisco, on December 22, 2018. Born in New York City in 1935, the son of Solomon Pimsleur, a composer, and his wife, Meira, a librarian at Columbia, Pimsleur earned a bachelor's in journalism. After a stint at the Yonkers Times and writing for national magazines, he moved to California and was hired by the San Francisco Chronicle as a writer for the Sunday "This World" section. When the section was discontinued, he was assigned to cover local news, specializing in obituaries and police coverage. Pimsleur often wore a battered trench coat and sometimes a hat while working the police beat. "He reminded me of Columbo, the television detective," said Stevan Thomas, his stepson. Pimsleur retired when he left the paper in 1999, after more than 40 years there. He was married for 41 years to Terry Pimsleur, an entrepreneur who staged public festivals and street fairs around the Bay Area. He remarried after her 2008 death to Charlotte Prozan. She survives him, as do his daughter, Adrienne Keith; three stepchildren; and a granddaughter. His brother Paul Pimsleur GSAS'56, who developed a widely known language learning system, predeceased him.
1958
E. Michael Pakenham, retired editor and wine columnist, Wellsville, Pa., on May 9, 2018. Born in New York, Pakenham graduated from Blair Academy in Blairstown, N.J. He studied economics for two years at MIT and then studied at the College without earning a degree. He earned his chops in the late 1950s as a reporter at the City News Bureau in Chicago and as an assistant city editor in the early 1960s at the Chicago Tribune. Pakenham was Washington correspondent for the Tribune, 1963–65. He briefly was foreign editor at the New York Herald Tribune. At the Philadelphia Inquirer, where he worked, 1966–84, he was assistant managing editor and then associate editor, as well as a columnist. In 1984, Pakenham became the editorial page editor at the New York Daily News. He spent two years in the early 1990s as executive editor for the Sunday Correspondent in London before becoming executive editor of Spin magazine. Pakenham was books editor and literary columnist at The Baltimore Sun, 1994–2004. Since 2004, he and his wife, Rosalie Muller Wright Pakenham, who survives him, had a home editing business. He retired in 2012. Pakenham is also survived by his former wives, Mary Connelly Graff and Jane Ashley Pakenham; and daughter, Catherine "Katie" Dempsey Pakenham.
1986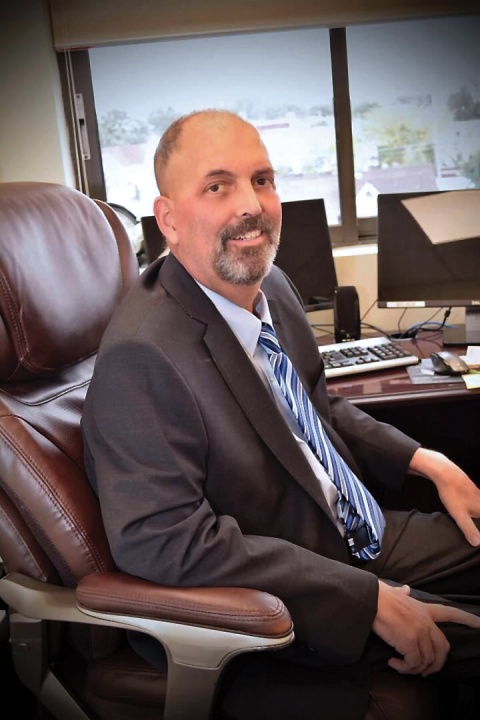 Steven J. Soren, attorney, Staten Island, N.Y., on November 3, 2018. A real estate and commercial litigation attorney, Soren was a partner in the Soren Law Group of Staten Island, which he founded in 1998 with his wife of 22 years, Karen. Soren earned a bachelor's in economics and pre-medicine, and at the College was a member of Phi Gamma Delta (Fiji). He earned a master's in real estate development from the Architecture School in 1988 and a law degree in 1996 from California Western School of Law. Soren was an avid golfer and skier who vacationed frequently with his family in Vermont. As his sons, James and William, developed passions for jazz and baseball, the entire Soren family enjoyed these pursuits. Soren was a trustee of the Staten Island Children's Museum. In addition to his wife and sons, Soren is survived by his parents, Dr. Stanley Soren '56 and Ruth Soren. Memorial contributions may be made to the Multiple Myeloma Research Foundation (themmrf.org) or DKMS (We Delete Blood Cancer; dkms.org).
— Lisa Palladino
Obituary Submission Guidelines
Columbia College Today welcomes obituaries for graduates of Columbia College, the undergraduate liberal arts college of Columbia University in the City of New York. CCT does not publish obituaries for undergraduate or graduate alumni of any other Columbia University school. Word limit is 150; text may be edited for length, clarity and style at the editors' discretion. Links and/or addresses for memorial contributions may be included. Please fill out the Submit an Obituary form.

Published three times a year by Columbia College for alumni, students, faculty, parents and friends.
Columbia Alumni Center
622 W. 113th St., MC 4530, 4th Fl.
New York, NY 10025
212-851-7852
cct@columbia.edu

Columbia Alumni Center
622 W. 113th St., MC 4530, 4th Fl.
New York, NY 10025
212-851-7488
ccalumni@columbia.edu