| | | | | | | |
| --- | --- | --- | --- | --- | --- | --- |
| | | || | | || | | |
OBITUARIES
Cliff Montgomery '34, Rose Bowl Quarterback
Clifford E. "Monty" Montgomery '34, the quarterback who called and executed the play known as KF-79 that propelled Columbia to a 7–0 upset of Stanford in the 1934 Rose Bowl, died on April 21, 2005, in Mineola, N.Y. A member of the College Football Hall of Fame, he was 94 and lived in Roslyn Heights, N.Y. [more]

1932

W. Rudolf vom Saal, retired engineer, Whiting, N.J., on September 1, 2004. Vom Saal earned a B.S. from the Engineering School in 1933. He worked at the Bethlehem Steel Shipbuilding Facility on Staten Island from 1942 until his retirement as chief engineer in 1971. During his career there, he served as the test engineer for all machinery on the many destroyers and other ships built at that shipyard during WWII; he later designed propellers for commercial and Navy ships. Vom Saal, who went by Rudie, was an avid tennis player into his 80s. He won several titles on Staten Island in men's tennis and senior men's tennis and for many years was an officer of the Westerleigh Tennis Club. Several members of Vom Saal's family also were Columbians: his father, an uncle and a brother. He is survived by his wife of 60 years, Jane T. Towle vom Saal; three children, including Walter Jr. '66; six grandchildren; and seven great-grandchildren.

1935

Murray "Mike" Sylvester, attorney, Hanover, N.H., on September 16, 2004. Sylvester was born on May 23, 1914, in New York City, where he lived until 1998, then moved to Kendal at Hanover. Sylvester was educated in public schoo1s and earned a degree from the Law School in 1940. His career included private practice and work as an assistant attorney general and clerk to a state Supreme Court judge. During WWII, Sylvester served in the Judge Advocate General Corps. In 1950, he married Betsy Bankart. Sylvester was devoted to his family and enjoyed music, singing, golfing, fishing and skiing. He delighted his companions with his intelligence, original sense of humor and encyclopedic memory for jokes. Sylvester volunteered in public schools and with Boy Scouts in Manhattan. Survivors include his wife; daughter, Ruth; son, George; sister, Lucille Bayer; two nieces; two grandnieces; and one grandnephew. Memorial contributions may be made to the singing group Full Circle c/o Jennifer Yocom, Box 23, East Thetford, VT 05043.

1938

John E. Anderson, retired meteorologist, Melbourne, Fla., on February 25, 2005. Formerly of Miami, Anderson worked for Eastern Airlines at Miami International Airport. He was a member of the Eastern Airlines Retiree Association and a WWII Army veteran. Anderson is survived by his wife of 12 years, Nancy B.; daughters, Judy Langdon, Gayle Black, Sandra Bellinger and Beverly McDonald; son, Mitchell Brown; and five grandchildren.

1942

Richard T. Davies, retired diplomat and ambassador, Silver Spring, Md., on March 30, 2005. Davies was born in Brooklyn and played cricket as a youth in Plainfield, N.J. He earned a B.A. with honors in international relations and joined the Army infantry. Davies received advanced training in German to serve in the military government and was assigned to the forces advancing into Germany. In 1947, he was accepted into the Foreign Service; his first diplomatic assignment was in Warsaw as a vice consul that year. In Warsaw, he met Jean Stevens; they married on December 5, 1949. Together, they served in Regensburg, Germany, Paris, Moscow, Kabul and Calcutta, where he was consul general. In 1970, Davies was promoted to deputy assistant secretary of state for European affairs, the post he held when President Nixon sent him back to Warsaw as ambassador; he was ambassador to Poland in the waning years of the Cold War. As the American envoy in Warsaw from 1973–78, Davies established regular contacts with Cardinal Karol Wojtyla, the Roman Catholic archbishop of Kracow. Thanks to his reports, Wojtyla, an important Polish opposition figure, no longer was an unknown entity in Washington, D.C., when he became Pope John Paul II in 1978. Davies helped prepare the visits of Presidents Ford and Carter to Poland, and trade with the United States grew during his tenure. After he retired from the Foreign Service in 1980, Davies served as chairman of the Solidarity Endowment, an American group supporting the Polish workers' movement, and was president of the Research Center for Religion and Human Rights in Closed Societies. From 1990–98, he was active in Partners for Democratic Change, an international organization founded to foster civil societies and institutions in Central and Eastern Europe. Davies spoke five languages, traveled with his wife to all 50 states as well as abroad and was an amateur Celtic historian. He is survived by his wife; sons, Stephen, John, Michael and Glyn; sisters, Jean Lesser and Ruth Schleicher; and six grandchildren. Memorial contributions may be sent to Laramie Plains Museum, Attn.: Dan Nelson, 603 Ivinson Ave., Laramie, WY 82070-3299.
George A. Hyman, retired oncologist, Palm Beach, Fla., on March 23, 2005. Hyman was born on August 11, 1922, in New York City. He earned a degree from P&S in 1945. After two years of military service, Hyman returned to Columbia-Presbyterian Medical Center and had a long career as a researcher, teacher and clinician in the department of medicine as an associate clinical professor with a specialty focus in hematology and oncology. For 35 years, Hyman shared an office on Fifth Avenue with his brother, Dr. Julian Hyman '45. His brother survives him, as do his sister-in-law, Elaine; his children, Lynn Butler; Barry '77 and his wife, Mimika; daughter Terry and her husband, John Walsh; son Robert and his wife, Nicola; and five grandchildren. Memorial contributions may be made to P&S.

1943

Bernard R. Gelbaum, mathematics professor, Laguna Beach, Calif., on March 22, 2005. Gelbaum was born in Bayside, Queens, and served in WWII as a 2nd lieutenant in the U.S. Signal Corp. He earned a master's and doctorate in mathematics from Princeton. Gelbaum was a mathematics professor for more than 60 years and on the faculty of UC Irvine, the University of Minnesota and at SUNY Buffalo for more than 27 years. He is survived by his wife, Beatrice; sons, Daniel, David, Martin and Ethan; eight grandchildren; and one great-grandchild.

1950

Jack L. Tooley, retired music teacher, Evans Mills, N.Y., on February 10, 2005. Born on September 30, 1926, in Watertown, N.Y., Tooley graduated from Evans Mills H.S. in 1944. He served in the Army from 1945–47 and was a member of the 421st Army Band in Bremerhaven, Germany. In the 1950s, he received his teaching certification from the Crane School of Music and his master's from Potsdam State College. Tooley was an elementary instrumental music teacher for 30 years in the Watertown City School District; he retired in 1988. He was a keyboard player and soloist for the Frank Sacci Big Band as well as the Little Big Band. Tooley gave of his time and talent playing at the Samarian Keep Home, Mercy Hospital and the Midtown Senior Housing in Evans Mills, and volunteered for the Watertown Meals on Wheels and the Evans Mills Civic League. At the time of his death, Tooley was the organist and choir director of the Evans Mills United Methodist Church, where he was a member. He also served as organist and choir director at Hope Presbyterian Church, Watertown. Survivors include his wife, Helen Rivers; daughters, Elise and Kristin; sister, Joyce March; brother and sister-in-law, Kirk and Kitty; a granddaughter; and many nieces and nephews.

1956

Gerard K. "Gerry" Hall, business executive, Dayton, Ohio, on December 31, 2004. Hall was a member of Beta Theta Pi Fraternity. During the course of his 47-year career with the National Cash Register Co., he received various professional honors. Hall was active in the local park and recreation council and served as president of Washington Township Baseball League. He is survived by his wife of 49 years, Jane (Fiandaca) Hall '58 Barnard; sons, Chris and Kevin; daughters, Molly and Suzanne; and nine grandchildren.



1972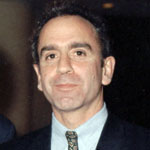 Joseph D. "Jody" Pope, attorney, New York City, on February 28, 2005. Pope earned a degree from the Law School in 1977. He was a Harlan Fiske Stone Scholar who graduated as class salutatorian, summa cum laude, and was a member of Phi Beta Kappa. He did postgraduate study at Oxford on a Kellet Fellowship. A partner in the law firm of Cohen Pope in New York City, Pope was a former law clerk to the Hon. Morris E. Lasker, U.S. District Court Judge, and a former assistant U.S. attorney in the Southern District of New York. He is survived by his wife, Elaine Monchak; children, Charles '06, Gus and Isaac; and father, Michael. He also is survived by Barbara Lisa Pope, Michele Pope, Jackson E. Dube and Ian Farrell; Barbara Illig Pope and Sally G. Pope. Memorial contributions may be sent to moveon.org.
Lisa Palladino, Matthew Goldberg '05 GS
| | | | | | | |
| --- | --- | --- | --- | --- | --- | --- |
| | | || | | || | | |


CCT Home


This Issue


Previous Issue

CCT Masthead