| | | | | | | |
| --- | --- | --- | --- | --- | --- | --- |
| | | || | | || | | |
OBITUARIES
Gerald Green '42, Bestselling Author, Screenwriter
Gerald Green '42, a best-selling author and screenwriter who wrote, among many other works, the 1978 TV miniseries Holocaust; the book The Last Angry Man, the basis for his 1959 film and 1974 TV show; and the book, with Lawrence Klingman, His Majesty O'Keefe, a 1954 film, died of pneumonia on August 29, 2006, at 84. [more]
Melvin Schwartz '53, Nobel Prize Winner in Physics
Melvin Schwartz '53, who in 1988 won the Nobel Prize in Physics with his Columbia colleagues Jack Steinberger and Leon Lederman '51 GSAS, died from complications of Parkinson's disease and hepatitis C on August 28, 2006, at a nursing home in Idaho. [more]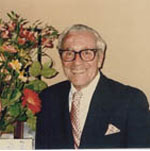 Ralph Sheffer, sports marketing pioneer, fundraiser and philanthropist, Westport, Conn., on September 26, 2006. Sheffer was a coxswain at Columbia in the early 1930s, recruited during the first days of his freshman year because he was small. He joined not even knowing how to swim. He attended the Law School, fought in WWII and worked with the U.S. Olympic Committee to sell sponsorships and advertising to support American athletes around the world. Sheffer married Betty Rabinowitz in 1947 and moved to Westport, where he served in a variety of elected and appointed positions, most notably as moderator of the Representative Town Meeting. Sheffer's name is carved in the wood paneling of the Columbia boathouse in honor of his rowing accomplishments. In 2002, the Columbia rowing community named the newest boat in its fleet in his honor. Sheffer's wife predeceased him; he is survived by three children and five grandchildren, including Brian Reich '02, who was a coxswain for Columbia's heavyweight crew. Sheffer's brother, Eugene, was a professor of French at Columbia and director of the Maison Franšaise.


John W. Alexander, former Columbia admissions officer, sociology professor and associate dean, Chapel Hill, N.C., on June 22, 2006. Alexander was born in Atlanta and attended George School, a Quaker school in Newtown, Pa. He majored in sociology and earned an M.Phil. from GSAS in 1973. Following service in WWII as a Naval Reserve officer, Alexander returned to Columbia and held various posts there. He also was vice chancellor for educational program planning at the University of Maryland and was director of the career development center at SUNY-Albany. Alexander worked for the American Friends Service Committee on groundbreaking school desegregation projects. After retiring to Chapel Hill, he joined the Chapel Hill Friends Meeting and served as interim principal of Carolina Friends School, 1988-89. He is survived by his wife of 41 years, Miriam Heald Alexander; daughters, Diane Wallis, Linda and Carol; three grandchildren; and four great-grandchildren. Memorial contributions may be made to The United Negro College Fund, PO Box 1044, Fairfax, VA 22031; Interfaith Council, 110 W. Main St., Carrboro, NC 27510 or Carolina Friends School, 4809 Friends School Rd., Durham, NC 27705.


Richard P. Lasser, physician, New York City, on July 6, 2006. Lasser graduated from P&S in 1945 and had a distinguished career as a cardiologist and cardiology professor at Mt. Sinai. He helped create the cardiac stress test. Among others, Lasser is survived by his sons, Daniel and Philip '90 GSAS; longtime companion, Marguerite Perin Klein; and brother, Jerry '50.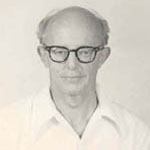 Russell E. Mason, retired clinical psychologist, Portola Valley, Calif., on July 16, 2006. Mason was born in Washington, D.C., on November 9, 1920. He was a decorated Army lieutenant colonel in WWII and earned a Ph.D. at Purdue. He practiced clinical psychology for 26 years at the Veteran's Affair Hospitals in Menlo Park and Palo Alto, Calif., and was a prolific writer whose works included a treatise, Internal Perception and Bodily Functioning. Mason also started FI Communications, and with his wife, Yuri, a painter, founded The Ethical Society. Mason lived in Portola Valley for more than 50 years with his wife, who survives him along with his cousins, Dorothy Kennedy and Frances King.
Frank W. Schiff, retired economist, Alexandria, Va., on August 17, 2006. Schiff was born in Greisswald, Germany, on July 15, 1921, and fled the Nazis in 1936. He finished high school in New Rochelle, N.Y., graduated Phi Beta Kappa from the College and did graduate work in economics at GSAS. From 1943-45, Schiff served in the Army in the 35th Infantry Division in France. He was a Columbia economics instructor from 1946-51, and from 1951-64 held several positions with the Federal Reserve Bank of New York. Schiff was senior staff economist with the Council of Economic Advisers from 1964-68, deputy undersecretary of the Treasury for monetary affairs from 1968-69 and v.p. and chief economist of the Committee for Economic Development from 1969-86, when he retired. He played a key role in the creation of local Private Industry Councils under the federal Job Training Partnership Act and had an interest in flexible work arrangements. Survivors include his wife, Erika Deussen Schiff, whom he married in 1974; and brother, Peter.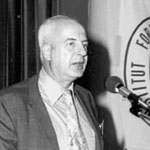 Robert E. Wolf, forestry expert, Silver Spring, Md., on December 24, 2005. Although Wolf did not graduate with the Class of 1942 due to WWII, he considered himself a member of the class, according to a letter CCT received from his wife, Ruth. Wolf earned his M.S. in forestry from Syracuse and went on to a distinguished career working for, among others, the Senate, on many kinds of environmental legislation and is credited with authorship of many important bills. In 2004, he received the William Schlich Memorial Medal, only the 18th person to be so honored in the 37 years of the medal's existence. Among others, his wife survives him.


Harry A. Allison, retired professor and school administrator, Brandon, Vt., on July 3, 2006. A 1940 graduate of Horace Mann, Allison spent more than 45 years there. A death notice in The New York Times noted: "His unwavering loyalty and support of the school and his unparalleled commitment to doing the right thing at all times made him an invaluable member of the community. Horace Mann students were the beneficiary of his wisdom, kindness, intellect and exacting academic and moral standards. His efficient pragmatic style of leadership made it easy for those who worked alongside him and with him. It was a privilege to have such an accomplished and principled individual in our midst." Predeceased by his wife, Eleanor, and a son, David, he is survived by his daughters, Nancy and Anne; and a son, Paul.

1953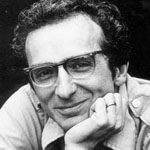 Ralph S. Schoenstein, humorist and author, Princeton, N.J., on August 24, 2006. Schoenstein was born on May 29, 1933, in Manhattan. The son of a Pulitzer Prize-winning city editor of the New York Journal-American, Schoenstein's first book, written after college and a stint in the Army, was The Block (1960), a portrait of his childhood on the Upper West Side and changes in his neighborhood since he left. He was a columnist for the Journal-American and a commentator on Today on NBC and on CBS-TV in New York. In April 1968, the first of Schoenstein's series of humorous undercover-reporting articles appeared in the debut issue of New York magazine. That summer, his undercover work for ABC News landed him in jail for impersonating a police officer at the Democratic National Convention in Chicago. Later, the White House tried to kill his book on President Lyndon B. Johnson's dogs, an episode he wrote about in 1969 in My Year in the White House Dog House, illustrated by Al Hirschfeld. In 1970, Schoenstein presented a not-so-scientific survey of the sexual proclivities of residents of Yonkers for the first issue of National Lampoon. His friendship with its staff resulted in a nod in Animal House: The character of Donald (Boon) Schoenstein was named for him. Schoenstein later was a commentator for nearly 10 years on National Public Radio's "All Things Considered." A prolific contributor to magazines and newspapers and the author of 18 books, Schoenstein also was a ghostwriter for Bill Cosby, Joan Rivers and Ed McMahon. He is survived by his wife, Judith; daughters, Jill Feldman, Eve-Lynn Schefer and Lori; three grandchildren; and a sister, Shira Stein.


Lee C. Townsend Sr., retired print and television journalist, New York City and Sheffield, Mass., on July 16, 2006. Born in Queens on February 28, 1933, Townsend was editor of the Bushwick (Brooklyn) H.S. newspaper and editor-in-chief of Spectator, which he described in his self-written obituary as the best job he ever had although he never made a cent doing it. Townsend's print career started with the Long Island Star-Journal. He then became a reporter, rewrite man and assistant city editor of the New York World Telegram and Sun, which merged into the New York World Journal Tribune. Townsend was city editor, but the paper folded in 1967, less than a year after it started. He was news editor during Walter Cronkite's last four years as CBS News anchor and Dan Rather's first 10. In his 24 years at CBS News, Townsend also was night news manager, national editor and executive producer of CBS Morning News. At CBS News, he met his wife, Brooke Janis. She survives him, as do his sons from a previous marriage, Laird, Lee Jr. and Blaine; three grandchildren; two nieces; and a sister-in-law.


Debra J. Gilchrest, North Tarrytown, N.Y., on August 7, 2006. Gilchrest was born on January 13, 1965. As a child, she sang in the Star of Bethlehem Baptist Church Choir. After graduating from Ossining H.S., she attended the College, where she was president of the Gospel Choir and was an active member of the United Minorities Board and the Black Student Organization. After earning a history degree, Gilchrest worked for the University's education department. She won Hal Jackson's Talented Teens Miss New York State Contest and appeared on Sesame Street and on stage at the Apollo Theater. She made guest appearances on the Cerebral Palsy Telethon and worked with keyboardist James Farley to create the band Jazmyn, which traveled throughout the United States, Norway, China, Japan, Israel and the Netherlands. Gilchrest is survived by her parents, Percival and Betty Jean; stepmother, Nettie; grandmothers, Caroline Edwards, Yvonne Bert and Simone Deering; brothers, Percival Jr., Robert and Elliott; stepsister, Crystal; and stepbrother, Robert. Memorial contributions may be made to the Lupus Foundation, c/o Jazmyn, 58 Hudson St., Sleepy Hollow, NY 10591.


Wesley A. Root, consultant, Germantown, Ohio, on July 4, 2006. Root was born on July 6, 1976, and was a 1994 graduate of Valley View H.S., where he excelled in football, basketball and baseball and earned many awards, including enshrinement in the Greater Dayton National Football Hall of Fame. At Columbia, Root lettered in football for two years. After graduation, he was employed by LexisNexis as a senior consultant. Root is survived by his wife, Lisa (Breeding) Root, and daughter, Rachel, born in March 2006; parents, Sue and Jay Root; grandmother, Florence Root; in-laws, Rudy and Janice Dixon; brothers-in-law, Brad, Brent and his wife, Nikki, and Brandon; stepbrother, Chad Riegel; stepsister, Kari Carter, and her husband, Jeff; a nephew; and four nieces. Memorial contributions may be made to the Rachel Emerson Root College Fund c/o the 1st National Bank of Germantown, 17 N. Main St., Germantown OH 45327. Friends also may visit www.wesrootmemorial.org.


Jeffrey A. Williams, attorney, Scarsdale, N.Y., on August 28, 2006. Willams graduated from Scarsdale H.S. and earned a degree from the Law School in 2005. He worked at Milbank, Tweed, Hadley and Mc-Cloy in its mergers and acquisitions practice and hoped to become a professor of law specializing in critical race theory and human rights law. Williams published three articles in the law journals of Columbia, UCLA and Penn. He is survived by his parents, Lowell and Marsha Williams; and brother, John. Memorial contributions may be made to Columbia Law School, Jeffrey Williams L'05 Memorial Prize, c/o Alumni Relations Office, Columbia Law School, 435 W. 116th St., Box A-2, New York, NY 10027.
Lisa Palladino
Editor's note: The obituary for Franklin J. Havlicek '68 (September/October 2006) was incomplete. In addition to the three degrees noted, Havlicek also earned an M.Phil. from GSAS in 1980, helped to start the M.P.A. program at SIPA in the early
Other Deaths Reported
Columbia College Today also has learned of the deaths of the following alumni (full obituaries will be published if further information becomes available):
1938 : Paul H. Taub, Durham, N.C., on August 6, 2006. Taub earned a B.S. and an M.S. from the Engineering School in 1938 and 1939, respectively.
1940 : Walton H. Marsh, Springfield, Mass., on July 17, 2006.
1948 : Leroy F. Caruso, Valley Stream, N.Y., on December 22, 2003.
Ernest A. Reiner, physician, Tampa, Fla., on September 12, 2006. Reiner received a degree from P&S in 1952.
John R. Valma Jr., Copiague, N.Y. on February 26, 2006.
1953 : William A. Altonin, Shushan, N.Y., on June 27, 2005.
1971 : Kimo Wai Wong, Azusa, Calif., on August 5, 2006.
Obituary Submission Guidelines
Columbia College Today welcomes obituaries for College alumni. Please include the deceased's full name, date of death with year, class year, profession, and city and state of residence at time of death. Biographical information, survivors' names, address for charitable donations and high-quality photos (print, or 300 dpi .jpg) may also be inclouded. Word limit is 200; text may be edited for length, clarity and style at the editors' discretion. Send materials to Obituaries Editor, Columbia College Today, 475 Riverside Dr., Ste 917, New York, NY 10115-0998 or to cct@columbia.edu.
| | | | | | | |
| --- | --- | --- | --- | --- | --- | --- |
| | | || | | || | | |


CCT Home


This Issue


Previous Issue

CCT Masthead