| | | | | | | |
| --- | --- | --- | --- | --- | --- | --- |
| | | || | | || | | |
OBITUARIES
Gerald Green '42, Bestselling Author, Screenwriter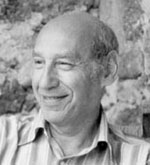 Gerald Green '42, a best-selling author and screenwriter who wrote, among many other works, the 1978 TV miniseries Holocaust; the book The Last Angry Man, the basis for his 1959 film and 1974 TV show; and the book, with Lawrence Klingman, His Majesty O'Keefe, a 1954 film, died of pneumonia on August 29, 2006, at 84. He lived in New Canaan, Conn., and Boca Raton, Fla.
Holocaust received eight Emmy Awards (out of 15 nominations), including one for Green for "Outstanding Writing in a Drama Series." The program was seen by 400 million people worldwide. Afterward, the West German government repealed the statute of limitations on Nazi war crimes. Though similar proposals had been debated for years, Holocaust, which had recently been broadcast there, was widely credited with having solidified public opinion. The same year, Green wrote a novel based on the Holocaust screenplay; it sold more than two million copies. In 1979, he received the Dag Hammarskj÷ld International Peace Prize for books. In 1985, Green received another Emmy nomination, this time in the category of "Outstanding Writing in a Limited Series or a Special," for his 1985 TV show, Wallenberg: A Hero's Story.
Born in Brooklyn on April 8, 1922, as Gerald Greenberg, Green, who changed his name as an adult, served with the army in Europe from 1942-46 and in 1947 earned a degree from the Journalism School. He began his career with International News Service and joined NBC in 1950, staying until the mid-'60s. A writer, director and producer for NBC News, he created, with Dave Garroway, The Today Show, which debuted in 1952.
Green authored about 20 novels and several works of nonfiction. The Guardian said of him, "He was adept at telling grittingly humane tales whose social issues fill hundreds of pages and, at their best, have a place and ear for dialogue often lacking in avowedly literary novels."
Green was a loyal supporter of the College. In 1973, he helped establish the Professor Joseph Wood Krutch Scholarship in Environmental Studies alongside Marcelle Krutch, the professor's widow, and in 1998 he was honored with a John Jay Award for distinguished professional achievement. As a student, he was editor-in-chief of Jester and was Phi Beta Kappa. He also starred in several Varsity Shows.
His lifelong friend, Dr. Melvin Hershkowitz '42, recalled of Green, "Gerald often had a rambunctious and satirical sense of humor and was notably unsentimental. However, at our 40th reunion on campus, he was contemplative, and said to me: 'Mel, we were lucky to come to Columbia. We had a wonderful time here, and Columbia will always be important in our lives.' It was a retroactively accurate and prophetic comment."
Green's first wife, Marie Pomposelli, died in 1979. He is survived by his second wife, Marlene Eagle Green, whom he married in 1980; children from his first marriage, Nancy Wohl, Theodore and David; three stepchildren: Jane Worth, Julie Cardo and David Eagle; and 20 grandchildren.
Lisa Palladino
| | | | | | | |
| --- | --- | --- | --- | --- | --- | --- |
| | | || | | || | | |


CCT Home


This Issue


Previous Issue

CCT Masthead