Abrar Nadroo CC'20, of New York City, has been awarded a prestigious Churchill Scholarship. Through the program, Nadroo will pursue a MPhil in public policy at Churchill College at the University of Cambridge, concentrating his research on both health policy and digital governance.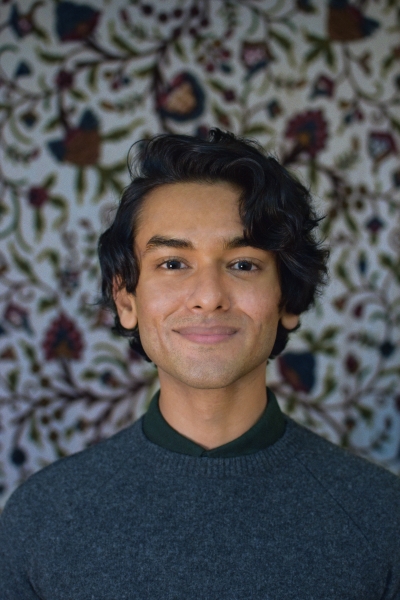 This program was established at the request of Sir Winston Churchill as part of the founding of Churchill College, Cambridge. The program is intended to fulfill Churchill's vision of deepening the US–UK partnership in order to advance science and technology on both sides of the Atlantic, ensuring our future prosperity and security.
"It is a really crucial time to be thinking about how health and social care should better address the needs of those who rely on these systems the most," said Nadroo. "Issues of criminal justice, internet & telecommunications, education, or housing, for example, are all healthcare issues — so I am incredibly eager to deepen my understanding of policy across each of these contexts as well. In doing so, I hope to draw from the perspectives of the diverse, international cohort that the public policy program at Cambridge typically attracts."
Nadroo graduated from Columbia College with degrees in statistics and political science. During his time as an undergraduate, he led Columbia Social Entrepreneurship Group (CSEG), an organization of student volunteers that provides research, data science, and administrative planning support to community-based organizations working to address the needs of disenfranchised New Yorkers.
Nadroo also represented the Columbia Debate Society at various regional competitions as a varsity debater and was involved in leading the Columbia University chapter of GlobeMed.
He counts Kimuli Kasara, associate professor of political science, and Widney Brown, term assistant professor in human rights at Barnard College, amongst his mentors.
"Coming to Columbia, it was really important to me that my learning be rooted in service of the communities that I care about here in New York City," said Nadroo. "Looking back at my four years working with various health policy organizations as a student, I'm grateful for the network of mentors and peers that I hope to remain connected with upon returning to New York."
Churchill College was established in 1960 as a predominantly science and technology college and the National and Commonwealth memorial to Sir Winston Churchill. The Churchill Scholarship dates to 1963. The Kanders Churchill Scholarship is awarded from a pool of applicants to the Cambridge Master's in Public Policy. For the sixteen Churchill Scholarships in mathematics, science and engineering, the program received 125 nominations.
Current students can learn more about the Rhodes and other fellowship offerings through the Undergraduate Research and Fellowships office.