The Academic Awards Committee of Columbia College recently awarded Bernard E. Harcourt, the Isidor and Seville Sulzbacher Professor of Law and a professor of political science, and Denise Cruz, an associate professor of English and comparative literature, the 46th annual Lionel Trilling Book Award and the 60th annual Mark Van Doren Award for Teaching, respectively.
Harcourt is honored for his book Critique & Praxis: A Critical Philosophy of Illusions, Values, and Action, which charts a vision for political action and social transformation, and Cruz for her "innovative, meaningful, and, most importantly, human" adaptation to teaching during the pandemic.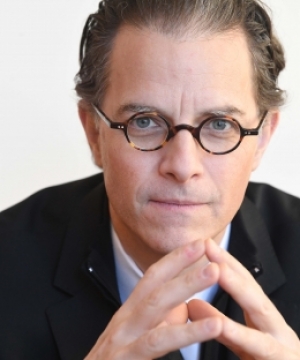 Courtesy Bernard E. Harcourt
The Lionel Trilling Book Award, established in 1976 in honor of Lionel Trilling CC 1925, GSAS'38, is awarded annually to a member of the faculty whose book was published in the previous year and upholds a level of excellence commensurate with Trilling's legacy. Trilling, a gifted and dedicated Columbia professor committed to undergraduate education, was also a public intellectual known for his scholarship and literary criticism.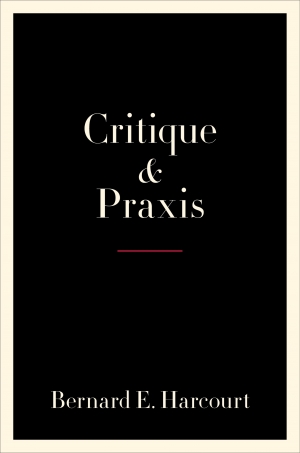 Harcourt is the founding director of the Columbia Center for Contemporary Critical Thought, which brings contemporary critical theory and practice to bear on current social problems and seeks to address them through practical engagements, including litigation and political transformation.
He also is the executive director of the College's Eric H. Holder Initiative for Civil and Political Rights, which sponsors courses, public events, student internships and fellowships dedicated to strengthening the pillars of our communities.
Harcourt's previous books are The Counterrevolution: How Our Government Went to War Against Its Own Citizens (2018), Exposed: Desire and Disobedience in the Digital Age (2015), Occupy: Three Inquiries in Disobedience (2013), with W. J. T. Mitchell and Michael Taussig, The Illusion of Free Markets: Punishment and the Myth of Natural Order (2011), Against Prediction: Profiling, Policing, and Punishing in an Actuarial Age (2007) and Illusion of Order: The False Promise of Broken Windows Policing (2001).
Harcourt earned a B.A. from Princeton and a J.D. and Ph.D. from Harvard. He began his legal career representing individuals on Alabama's death row, working with Bryan Stevenson at what is now the Equal Justice Initiative, in Montgomery, Ala, and continues to represent persons sentenced to death and life imprisonment without parole, as well as detained at Guantanamo Bay, pro bono. In 2019, he was awarded the New York City Bar Association's Norman J. Redlich Capital Defense Distinguished Service Award.
Hana Ghoneima CC'22, the Lionel Trilling Book Award Chair, said: "Critique and Praxis by Professor Harcourt eloquently strings together historical events and political theory into an urgently needed reimagining of critical thought as a catalyst for change. The book offers a novel answer to the question of what each individual should do in response to our current times of political crises, and as one member of the award committee remarked, "our community is better in having this book." It is an ambitious and influential project whose importance can not be overstressed for the society of today and tomorrow, as well. We are honored to be able to present Professor Harcourt with this award for his noteworthy work. "
"The arc of Critique & Praxis was shaped by so many conversations with colleagues here at Columbia, both students and faculty, that it's especially moving to receive the Trilling Award," said Harcourt. "The book also engages the work of many previous recipients and colleagues, including Saidiya Hartman, Ira Katznelson [CC'66], and, of course, Edward Said, who has a whole section of the book to himself."
The Mark Van Doren Award for Teaching — established in honor of Mark Van Doren GSAS 1920, a Pulitzer Prize-winning poet, novelist, playwright, critic, editor and biographer, as well as a renowned scholar and legendary Columbia faculty member — has been awarded annually since 1962 in recognition of a faculty member's "humanity, devotion to truth and inspiring leadership."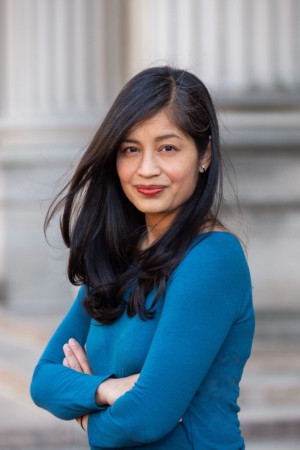 Cruz, who earned a B.A. and Ph.D. from UCLA, is an associate professor of English and comparative literature. A scholar of gender and sexuality with special interests in the Philippines and Asian-American literature, her work covers a range of subjects, from connections between the rise of English literature and women's suffrage in Manila, to the vibrant world of Filipino high fashion, to the strategies Asian-American authors use to represent regional, national and transnational communities.
A Ford Foundation predoctoral, dissertation and postdoctoral fellow, Cruz has been honored with teaching awards from the University of Toronto and Indiana University. At Columbia, she was presented a Lenfest Distinguished Faculty award in 2020, and she is a 2021 recipient of the Presidential Teaching Award. Her courses, such as "Asian American Literature," consider how the study of literature as a collective and community-building endeavor can engage a global and transnational world.

"Professor Cruz approached virtual learning not only as a challenge, but also as an opportunity to reimagine her classroom in new, engaging ways. Her adaption to teaching was innovative, meaningful and, most importantly, human," remarked Andrew Albor CC'21, the Mark Van Doren Award for Teaching chair.
"The love, care, and understanding that Professor Cruz dedicates to her classroom and students is unmatched, and we are happy to recognize her with this award."
"This is such an honor — to be recognized by the committee of students is just incredible. I'll be frank: I wept when I received the notification," said Cruz.
She continued, "This week [earlier in the term] marked the 25 year anniversary of the student activism that led to positions like mine. And after this challenging year and these difficult weeks in the Asian American community, reflecting on my work with Columbia students has been a source of hope and inspiration. My students and my TAs— Mieko Anders, Ruilin Fan, Irene Hsu, Annabelle Tseng— impressed me so much with their curiosity, their flexibility, their engagement with the material, and their creativity. You modeled forms of thoughtful, ethical, and concerned engagement with our world in ways that have been unforgettable. I will never teach in the same way again.
"I would also like to express my heartfelt thanks to the committee for evaluating my teaching, and for the tremendous labor that went into the awards process."
About the Academic Awards Committee
The Academic Awards Committee of Columbia College is composed of nine students who represent a cross-section of classes and majors. The group meets throughout the academic year to determine the book and professor most fitting for awards, reading the books of Trilling Award nominees and auditing the courses of Van Doren Award nominees.
Trilling Award nominations are considered for style, accessibility, scholarship, relevance and whether the committee would recommend the book to peers. Van Doren Award criteria includes class presentation of material, undergraduate community involvement and mentorship of students. Harcourt and Cruz will be recognized at a 2022 awards ceremony.