The Academic Awards Committee of the Columbia College Student Council awarded Farah Jasmine Griffin, the William B. Ransford Professor of English and Comparative Literature and African American Studies, and David Lurie GSAS'01, the Wm. Theodore and Fanny Brett de Bary and Class of 1941 Collegiate Professor of Asian Humanities, the 47th annual Lionel Trilling Book Award and the 61st annual Mark Van Doren Award for Teaching, respectively.
Griffin was honored for her nonfiction book Read Until You Understand: The Profound Wisdom of Black Life and Literature (2021), which the committee noted "beautifully weaves together many strands of Black culture and history," and Lurie for his dedication to teaching and his nuanced approaches to the Core Curriculum.
---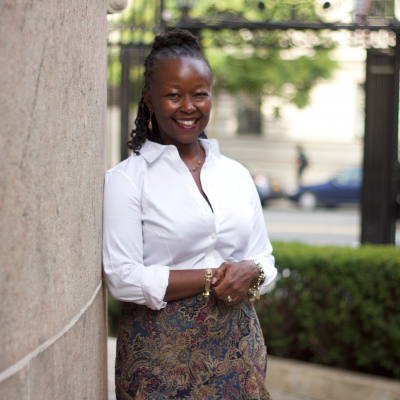 Farah Jasmine Griffin, 2022 Trilling Book Award Winner
The Lionel Trilling Book Award, established in 1976 in honor of Lionel Trilling CC 1925, GSAS'38, is awarded annually to a member of the faculty whose book was published in the previous year and upholds a level of excellence commensurate with Trilling's legacy. Trilling, a gifted and dedicated Columbia professor committed to undergraduate education, was also a public intellectual known for his scholarship and literary criticism.
Griffin is the author or editor of eight books, including Who Set You Flowin?: The African American Migration Narrative (1995); If You Can't Be Free, Be a Mystery: In Search of Billie Holiday (2001); and Harlem Nocturne: Women Artists and Progressive Politics During World War II (2013).
The student committee that selected Griffin for her most recent book noted their gratitude at being able to engage with a text in which "each chapter unveiled a new layer of well-crafted and illuminating wisdom."
Griffin served as the inaugural Chair of the African American and African Diaspora Studies Department. She is also a 2021 Guggenheim Fellow and an Andrew Mellon Foundation Scholar in Residence. In 2020, she received the Great Teacher Award from the Society of Columbia Graduates. Griffin earned her B.A. in History and Literature from Harvard and her Ph.D. in American Studies from Yale.
---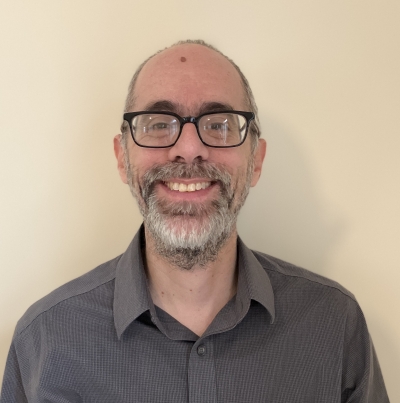 David Lurie, Mark Van Doren Award for Teaching Winner
The Mark Van Doren Award for Teaching was established in honor of Mark Van Doren GSAS 1920, a Pulitzer Prize-winning poet, novelist, playwright, critic, editor and biographer, as well as a renowned scholar and legendary Columbia faculty member. It has been awarded annually since 1962 in recognition of a faculty member's "humanity, devotion to truth and inspiring leadership."
Lurie, educated at Harvard and the University of Tokyo, received a Ph.D. in Japanese Literature from Columbia in 2001 and has been a member of the faculty since 2002. He teaches undergraduate and graduate classes in classical Japanese and Japanese and East Asian history and literature, and has taught in the Core Curriculum since his graduate student days. He also teaches in the Institute for Comparative Literature and Society.
His research interests include a broad array of disciplines, from the history of writing systems and literacy to the history of linguistic thought to mythology and the world of philology.
Lurie's first book, Realms of Literacy: Early Japan and the History of Writing (2011), which investigated the development of writing systems in Japan through the Heian period (9th-12th centuries CE), received the Lionel Trilling Award in 2012. Along with Haruo Shirane and Tomi Suzuki, he was co-editor of the Cambridge History of Japanese Literature (2015), to which he contributed chapters on myths, histories, gazetteers and early literature. He is working on a new scholarly monograph, The Emperor's Dreams: Reading Japanese Mythology.
The Committee chairs recognized Lurie for his teaching style and methods, specifying that students regard Lurie as a "captivating lecturer with a deep passion for [his] work on East Asian Languages and Culture." They were also "moved by the way that [Lurie] led [his] Literature Humanities seminar, finding nuance in the foundational themes of the Core Curriculum."
---
About the Academic Awards Committee
The Academic Awards Committee of Columbia College is composed of 13 students who represent a cross-section of classes and majors. The group meets throughout the academic year to determine the book and professor most fitting for awards, reading the books of Trilling Award nominees and auditing the courses of Van Doren Award nominees.
Trilling Award nominations are considered for style, accessibility, scholarship, relevance and whether the committee would recommend the book to their peers. Van Doren Award criteria includes class presentation of material, undergraduate community involvement and mentorship of students. Griffin and Lurie will be recognized at an awards ceremony on Tuesday, May 10.