Mario Van Peebles CC'78, an actor and director whose 40-year career has been characterized by a commitment to raising consciousness, will deliver the keynote for Columbia College's Class Day on Wednesday, April 28.
"Mario is an innovator and creator who examines societal issues through a critical lens," said Dean James J. Valentini. "He's a living expression of College values and will surely impart lasting wisdom to the Class of 2021."
Van Peebles was selected from a list of recommendations by the Columbia College Senior Class Council.
"Mario Van Peebles's story and success are inspiring, and I believe he will serve as a much-needed reminder that the possibilities for our futures after graduation are endless," senior class president Maryam Elsayed CC'21 said in an email announcing the news to classmates. "Van Peebles also emphasizes social responsibility and the need for College graduates to think critically about their education and current events in order to create imaginative and just solutions to society's problems. His message will be a great send-off for our class as we move on from our time at Columbia."
Van Peebles, who was born in Mexico and grew up traveling with his parents between Europe and the United States, majored in economics at the College. As he noted last spring in a speech at Columbia, when he first went to Hollywood looking to act, he didn't like the roles available for people of color, so he "went from being a job seeker to a job creator." Ultimately, he found success as a director, actor, producer and writer for both television and movies.
Van Peebles is perhaps best known for the 1991 hit New Jack City, a crime drama that followed the rise and fall of a drug lord during the crack epidemic of the late 1980s. The movie marked Van Peebles's feature directorial debut, and he co-starred alongside Wesley Snipes and Ice-T.
The movie Posse (1993), his next directing-acting turn, brought a rarely seen view of the American West to the big screen by focusing on a group of African-American infantrymen returning from the Spanish-American War. Van Peebles also wrote, directed and acted in the 2003 biopic Baadasssss!, based on the true story of his father, director Melvin Van Peebles — whom he portrays — as he struggled to make what became his radical breakthrough film in the early 1970s. Baadasssss! was nominated for several NAACP Image and Independent Spirit Awards and won awards at the Philadelphia Film Festival and the Black Reel Awards.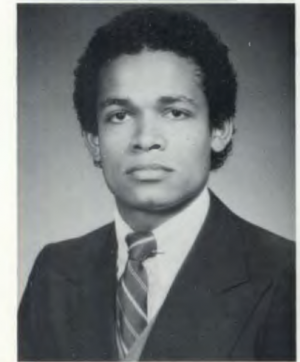 Van Peebles has also portrayed the civil rights leaders Stokely Carmichael (in Panther) and Malcolm X (in Ali). More recently, he directed the movie USS Indianapolis: Men of Courage. Among his television directing credits are 21 Jump Street, Empire and Superstition.
"I like to see if I can entertain people and make them think a little bit," Van Peebles said in an interview with Decider last summer. "Those things don't have to be mutually exclusive. So that's what my mantra is: to see if I can raise a little consciousness through the art form of cinema. Definitely entertain and push the envelope, but maybe make people think a little bit."
Class Day, the College's ceremony to honor the achievements of the graduating class, will be held virtually due to the public health guidelines of the Covid-19 pandemic, with limited in-person experiences that are soon to be announced. University Commencement — a celebration for graduating students from 18 of Columbia's schools, colleges and affiliate institutions — will also be held virtually, on Friday, April 30.