Tuesday, February 23, 2021
Columbia University has once again been named a top-producing institution for the Fulbright U.S. Student Program, coming in the top ten with 31 awardees in 2020-2021. Columbia is one of several institutions that has been named on the top-producing list for the last ten years.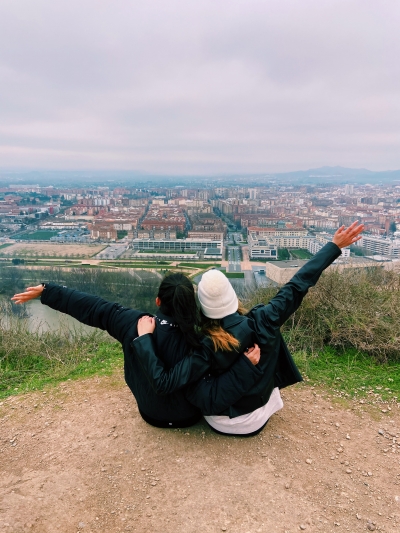 Credit: Patricia Granda-Malaver CC'20
Columbia's 31 awardees included 18 Columbia College affiliates, who last year received Fulbright U.S. Student Program grants to pursue independent research, postgraduate studies or English Teaching Assistantships, in locations ranging from Argentina to Vietnam to the Netherlands.
In response to the ongoing Covid-19 pandemic, the 2020-2021 data reflects the total number of awards offered to affiliates of Columbia University, rather than the number of awards accepted as has been the criteria in past years.
"Columbia students emulate the values of the Fulbright: they seek to develop global awareness and to engage with communities around the world," said Ariella Lang, associate dean of Academic Affairs and director of Undergraduate Research and Fellowships. "It is an honor to be recognized as a top-producing Fulbright institution."
Established in 1946, The Fulbright U.S. Student Program awards approximately 2,200 grants annually for individually designed study/research projects or for English Teaching Assistant Programs. The Fulbright Program is one of several United States Cultural Exchange Programs whose goal is to improve intercultural relations, cultural diplomacy, and intercultural competence between the people of the United States and other countries through the exchange of persons, knowledge and skills. It is the most widely recognized and prestigious international exchange program in the world.
The Fulbright U.S. Student Program operates in more than 160 countries worldwide and facilitates cultural exchange through direct interaction on an individual basis in the classroom, field, home and in daily life. Through engagement in the community, Fulbrighters interact with their hosts on a one-to-one basis in an atmosphere of openness, academic integrity and intellectual freedom, thereby promoting mutual understanding.The program is funded by the U.S. Department of State's Bureau of Educational and Cultural Affairs.
Columbia College students interested in learning more about applying for the Fulbright U.S. Student Program are encouraged to connect with Undergraduate Research and Fellowships.