Wednesday, March 10, 2021
More than 60,500 students have applied to the Class of 2025 at Columbia College and The Fu Foundation School of Engineering and Applied Science, an extraordinary increase of 51 percent over last year and an all-time high for the two schools.
Columbia Undergraduate Admissions announced final applicant numbers this week, which reflect a combination of applications received during the Early Decision and Regular Decision cycles. The schools received a total of 60,548 applications as compared with 40,084 last year.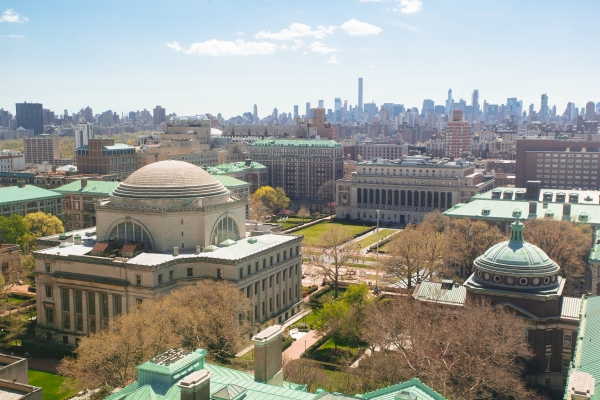 Credit: Michael Edmonson CC'20
A variety of factors likely contributed to the dramatic increase, said Dean of Undergraduate Admissions & Financial Aid Jessica Marinaccio. Against the backdrop of the economic crisis and the Covid-19 pandemic, Marinaccio noted both the appeal of Columbia's generous financial aid program and the unexpected benefit of moving to all-virtual admissions outreach, which allowed Undergraduate Admissions to connect with prospective students in more regions. Another likely influence was Columbia's test-optional policy, announced last year due to disruptions to testing access associated with the pandemic; the policy was recently extended for 2021–22.
"We're amazed by the resilience that students have shown throughout this college search cycle and feel honored that so many have chosen to include Columbia among their preferred colleges," Marinaccio said.
The joint notification date for the Ivy League was moved to April 6, 2021, allowing Columbia to most effectively and carefully consider each applicant through its comprehensive holistic review process. "One of the most important aspects of our work is upholding the quality and deliberateness of the review process, especially during this tumultuous year," Marinaccio noted. "Students should feel confident that their applications will be evaluated with utmost care." Students in turn will have an extended period — until May 3, 2021 — to respond to their offer of admission.