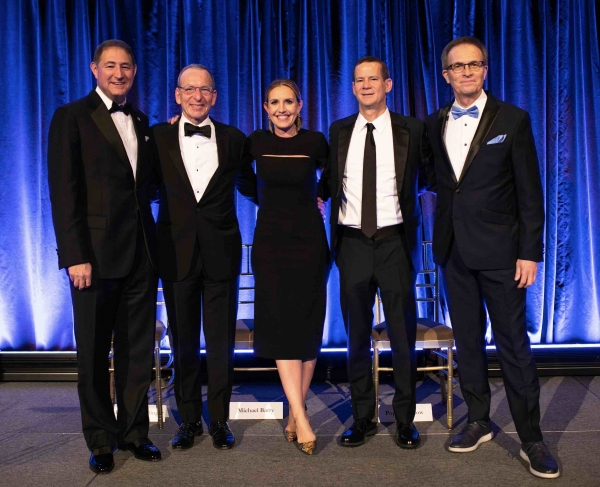 O
n March 2, Columbia College celebrated the 42nd annual John Jay Awards Dinner, honoring the 2020 Awardees who had their celebration delayed for two years by the Covid-19 pandemic.

The John Jay Awards honor distinguished professional achievements from alumni in a variety of fields; the recipients were Michael Barry '89 (president and CEO of Ironstate Development); Lanny A. Breuer '80, LAW'85 (vice-chair of Covington & Burling); Anna Fang '04 (partner and CEO of ZhenFund); Poppy Harlow '05 (anchor of CNN Newsroom); Wanda Marie Holland Greene '89, TC'91, TC'21 (head of school at The Hamlin School); and Victor H. Mendelson '89 (co-president of HEICO Corp.).
The dinner, held at the iconic Cipriani 42nd Street, raised a total of $1,378,461 for the College's John Jay National Scholars Program, which provides financial aid and special programming to enhance the academic and extracurricular experiences of outstanding students. Barry, Breuer, Harlow and Mendelson attended the ceremony in person, while Holland Greene attended via video conference and Fang sent in a pre-recorded message.
Additional photos can be found in this Columbia College Alumni Facebook album.