Friday, December 18, 2020
Like all her classmates, Kiera Allen CC'22 is deep into finals season, hunkered down with her books and fitting in last-minute cram sessions. But the creative writing major has a bit more on her plate than usual: Her feature-film debut, Run, was released on Hulu on November 20, smashing the streaming service's viewing records in its opening weekend and earning her and the movie rave reviews.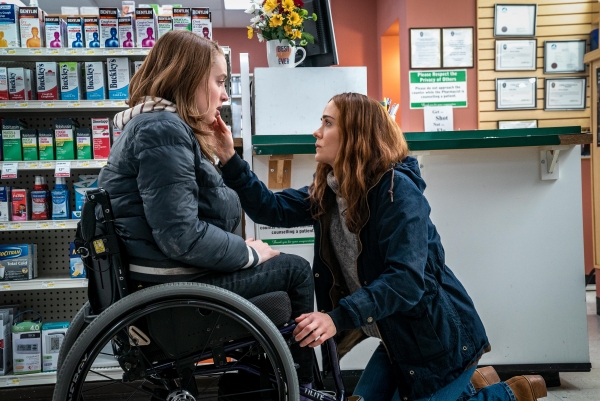 Now Allen is balancing classes and exams with media appearances, and adjusting to life as a barrier-breaking actor: Allen's character, Chloe, uses a wheelchair, as does Allen in real life — a rare move in casting. Her performance has earned Allen widespread acclaim and sparked conversations about the representation of people with disabilities in the arts. For an actor who just made her professional debut in an Off-Broadway show in 2017, the experience has been a whirlwind.
Run is a tense psychological ride as Chloe, who is chronically ill and paralyzed, begins to suspect that something is amiss in her relationship with her mother, played by Sarah Paulson. The action rachets up from there as the resourceful, driven Chloe attempts to unravel the mystery.
Allen notes that Run is the first major thriller in more than 70 years to star a real wheelchair user, thanks to writers Sev Ohanian and Aneesh Chaganty's dedication to casting authentically (Chaganty also directed). "I think if this movie had come out when I was a teenager, when I first became disabled, it would have made a huge difference to me," says Allen. "I think it's incredibly important to have people's stories be told. That's the whole point of filmmaking — to tell the stories of the people who live in this world. There's a huge swath of stories that have been left out of that because of this lack of representation, and I'm so grateful to be a part of moving the needle on that.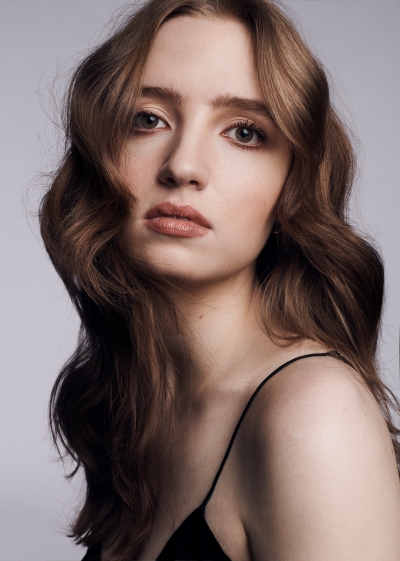 "The role is an actor's dream," continues Allen, who has said that she connected with her character in part because Chloe's physical disability, while important to the plot, did not define her personality. "After my first [audition] self-tape I got to talk to the director and read the full script, and I was so in — I was so invested in the character and in her journey. Every page I was like, 'I have to know what happens next! I should be having dinner now, but I can't let this go.'"
As a writer herself, Allen knows the draw of a compelling story. "I see writing and acting as interconnected," she says. "Whenever I'm building a character and thinking about where someone is coming from, I'm using my writing skills — I've learned a lot at Columbia in that regard." She says her College experience has had a huge impact on how she thinks about writing, storytelling and communication, and especially credits her classes with Professor Heidi Julavits SOA'96 as an integral part of her growth as a writer, as well as her University Writing seminar.
Allen got a taste of balancing school and professional acting early on, when she auditioned for Run in 2018. After her self-tape caught the creative team's eye, she spent a month flying back and forth to Los Angeles for readings and auditions. She laughs at the memory of that busy time: "There was one week where I read with Sarah Paulson; I flew out on Friday, I read with her on Sunday and then took the red-eye back on Sunday night. I got to campus and went straight to class after getting off the plane."
Once she landed the part, Allen took the rest of the Fall 2018 semester off and spent October–December shooting Run in Canada. In the two years it took for the movie to come out, she returned to regular student life. The film was originally slated for theatrical release, but when cinemas across the country closed due to the Covid-19 pandemic, Hulu snapped up the film for at-home streaming. Suddenly, after all that waiting, Allen's gripping portrayal of Chloe made her, and Run, an overnight sensation.
"It's been very exciting to see the response and all the love and support people are throwing behind it," she says. "More people are watching it every day and I'm hearing more from complete strangers on the internet every day about how much they loved it and how much it meant to them. For someone who is coming out of nowhere and who has spent the last few years living a very normal life, having people online making fan art and telling me how much my work meant to them is mind-boggling, but very, very cool."