Monday, November 23, 2020
Santiago Tobar Potes CC'20, of Miami, Fla., has received a prestigious Rhodes Scholarship. Potes will pursue an M.St. (master of studies) in global and imperial history to study the relationship between aesthetics and law in Deng Xiaoping's China at the University of Oxford.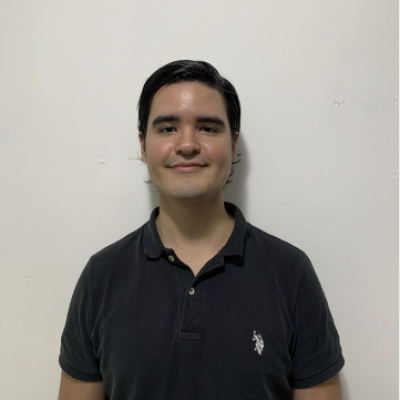 Photo courtesy of Santiago Tobar Potes
During his second year, Potes will read the M.Sc. in political theory research, with a focus on the role that "political emotions," such as fear, disgust and love, play in foreign relations, studied from an evolutionary biological and political theoretical perspective.
Established in 1903, the Rhodes Scholarship is the oldest international scholarship in the world. Administered by the Rhodes Trust in Oxford, the program offers 100 fully-funded scholarships each year for "for young leaders of outstanding intellect and character who are motivated to engage with global challenges, committed to the service of others and show promise of becoming value-driven, principled leaders for the world's future," so they may pursue postgraduate study.
This is the first year that the Scholars were selected virtually, due to the COVID-19 pandemic.
Potes, who graduated cum laude from the College with degrees in East Asian studies and Medieval and Renaissance studies, said of his undergraduate experience: "I feel as though I have received a gift of debt that will require a lifetime of assiduity to repay.
"I am silent in gratitude and reflection, and I look forward to moving to Oxford next year," he said.
Potes was a John W. Kluge Scholar, King's Crown Leadership and Excellence Award winner and Holder Initiative Student Advisory Board Member at the College, as well as a research assistant to several professors. He is also an accomplished violinist and performed with the Columbia University Orchestra. A well-known advocate for DACA recipients and undocumented students at the local, state and federal level, his writings have been featured on CNN, Forbes and NBC, among other national news outlets.
"Santi's irrepressible love of learning, commitment to advocating for immigration reform and work with vulnerable youth make him a wonderfully deserving recipient of the Rhodes Scholarship," said Ariella Lang, associate dean of Academic Affairs and director of Undergraduate Research and Fellowships. "I'm delighted to see his successes acknowledged in this way."
Following the advice of Columbia Undergraduate Scholars Program director Lavinia Lorch — that the etymology of the word "school" is synonymous with leisure — "like a compass," Potes pursued research with several professors, including cosmology with Brian Greene, professor of mathematics and physics; Dante with Teodolinda Barolini GSAS'78, professor of Italian; political theory with Bernard Harcourt, professor of law and political science​; education with Roosevelt Montás CC'95, GSAS'04, senior lecturer in American studies; and English and Renaissance humanism with Maristella Lorch, professor emerita of Italian and Medieval and Renaissance studies.
"We are proud of Santiago upon his selection as a Rhodes Scholar," said Dean James J. Valentini. "He has been deeply involved with and committed to the Columbia community, and beyond, and this opportunity will allow him to continue his important work in global citizenship."
Current students can learn more about the Rhodes and other fellowship offerings through the Undergraduate Research and Fellowships office.