FEATURE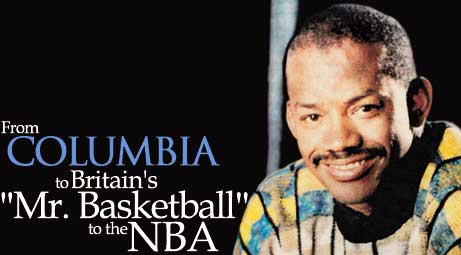 The journey of Alton Byrd '79
By Clare Martin
Alton Byrd '79 is considered by many to be the best basketball player ever to play in Great Britain. His teams won five league titles and he is ranked second among all-time National League leaders in career assists (1,787) and assists per game (8.39). Now, after two decades abroad, the former Lions point guard has returned home to pursue an NBA career-not as a player, but as a front office executive for the Sacramento Kings.
How did this native Californian, who had never set foot in England before the spring of his senior year in college, go from Columbia point guard to Great Britain's greatest ambassador of the game? His unusual journey was set in motion by a chance meeting between two basketball coaches 25 years ago.
Tom Penders was in his first season as the head coach of Columbia's basketball team in 1974-75 and was trying to rebuild the Lions when he was introduced to Al Attles, then the coach of the NBA's Golden State Warriors, at Madison Square Garden. Attles' team was in town to play the New York Knicks, and the two coaches started talking. Attles knew of an exciting high school star back in the Bay area, and thought he might be just right for Penders' team.
"He recommended Alton, so I flew out to see him," said Penders. "I knew right away he'd be a great player."
Byrd, a high school star at Archbishop Riordan in San Francisco, was recruited by more than 60 colleges. But the opportunities offered by Columbia were just what the young point guard was looking for.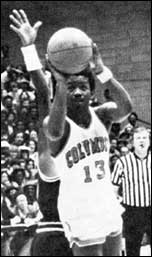 A three-time All-Ivy selection, Byrd still holds Columbia's seasn and career records for assists.

"I decided on Columbia because of New York City and because I knew that an Ivy League education would take me a bit further in life," said Byrd. "I also thought that if you were going to play basketball, and have a shot at the NBA, New York was the best place to do that."
And while Byrd could have selected a school with a bigger basketball program, he never had any regrets.
"It was a time when Ivy League basketball was very popular," he said. "We were getting good players, and there were a lot of very good coaches in Ivy League basketball. So it was a pretty easy sell."
It proved to be a good fit, too. In Byrd's three varsity seasons (freshmen were not eligible to play at that time), the 5-8 guard was a three-time captain and an All-Ivy selection, leading the team to a record of 48-30. In 1979, he won the award given by the Naismith Memorial Basketball Hall of Fame to the best college player in the nation under six feet.
"He was probably the most dominant player in the league, despite his height," said Penders, who coached Byrd through his junior season and is currently the head basketball coach at George Washington. "He was a great point guard. He always knew where the other nine players on the court were. He could break any defense down. There was nobody in the country who could guard him."
Despite only playing three varsity seasons, Byrd still holds Columbia records for career assists (526) and assists in one season (210). He also holds many fond memories.
"Our biggest win was probably Rutgers, my sophomore year, the year after they had been to the Final Four. They had four starters returning, including Eddie Jordan, who's an assistant coach at the Nets now," said Byrd. "And my senior year, we won the last eight games and beat Penn and Princeton the final weekend, handily, to finish my career."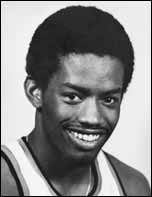 Byrd led Columbia to a 48-30 record in his three varsity seasons.

Byrd graduated with a degree in urban studies and economics. Selected by the Boston Celtics in the 10th round in the 1979 NBA Draft, Byrd reported to camp injured and was soon cut. He then decided to take an offer put to him earlier in the year by a Columbia alumnus, David Dubow '56B, who had invited him to work in his market research company in London and play for a basketball team he owned, Crystal Palace. It was the beginning of a long career, both on the court and off.
"Alton is considered by many to still be the best player ever to play in the (English) League," said Ian Whittell, an English basketball journalist who writes for The Sun. "He is certainly the most successful in terms of the honors and trophies he's won. He's probably the closest thing we ever had to a household name in British basketball."
Unlike many professional athletes, who wait until the end of their playing days before focusing on a second career, Byrd balanced basketball and marketing from the beginning. After three years with Crystal Palace, he moved to Scotland, where he worked for David Murray, one of Britain's most successful entrepreneurs. Byrd ran Murray's sports group while he played, coached and served as general manager for five years, winning five Scottish League titles. Later he returned to the English League as a player and coach. In 1982, he made his television debut as a basketball commentator for Channel 4. He also worked as a commentator for BBC TV and Sky Sports and did radio for BBC Radio 5.
"He is still considered such a big name that the BBC actually flew him back to Sheffield at the start of January [2000] to do color on their coverage of the National Cup Finals between the Sheffield Sharks and the Manchester Giants," said Whittell.
Byrd became a dual national in 1984 and played in 18 games for England's national team. In 1989, he started his own marketing company.
"One of the many problems that British basketball has is the lack of continuity," noted Whittell. "British players would be keen to go abroad for more money; Americans would come here for a year or two as a stepping stone to better things. Alton stuck around, showed he wanted to be a part of the culture and society as well as the sport, and became better known because of it."
Byrd's success helped spur the growth of basketball in a country not known for its interest in hoops.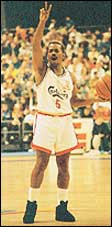 Byrd was a leader of the British national team in the 1980s.

"We showed how the game was played, and I'm very proud of all the accomplishments we made," said Byrd. "It was a very different basketball market in the UK then, and I think what we did spawned the NBA opening an office there. We did an awful lot, and certainly I contributed and I'm proud of that."
Although soccer is still king, Byrd projects increasing success for English hoopsters.
"There are more than 100 players of English descent playing here in the United States," he said. "So I do think there will be some more English players in the NBA, but the majority of them will have to come out of the American system."
In 1999, 20 years after he was drafted as a player, Byrd finally made it to the NBA, as vice president of corporate partnerships for Maloof Sports and Entertainment, which owns the Sacramento Kings. Contacted by a headhunter while he was working for the NFL as commercial director and GM of the London Monarchs, Byrd decided the time was right to return to the United States.
He manages all corporate relationships as they relate to marketing partnerships, as well as broadcast relationships, for the Kings, the Sacramento Monarchs of the WNBA and the Sacramento Knights, the reigning champions of the World Indoor Soccer League. He also works to build corporate relationships for 130 non-sporting events each year.
"Sacramento is perceived to be a small market, despite being the state capital, but the Kings have always had great support; they just haven't always had a great team," said Byrd. "I guess my job is to try to transcend with our corporate partners what actually happens on the floor.
Someday, Byrd would like to be president of an NBA team. And he recognizes that he owes a lot of his success to Columbia.
"There is no question that the education you receive from Columbia is so very well rounded and detailed, and allows you to base theory around practice across the board," said Byrd. "I also think that Columbia has a terrific support network, great opportunities to build relationships with present students, former students and future students.
"It's as good an education as you're ever likely to get, and it provides you with a great support system to be successful."
About the Author: Clare Martin worked as a writer and editor for the NBA for 10 years and is now a freelance writer in New York City.