ALUMNI PROFILE
Lit Hum Never Leaves You
By Alex Sachare '71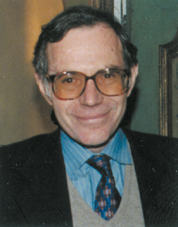 Eric Foner '63
PHOTO: JOE PINIERO

When DeWitt Clinton Professor of History Eric Foner '63 was a Kellett Fellow at Oxford's Oriel College, he was selected to be a member of a four-man team that competed in a British quiz show called University Challenge (similar to College Bowl in the United States). "Our team was very successful," he recalls. "I contributed to many of our wins, and the team won the British championship in 1966, although by that time, I had returned home."
Earlier this year, Foner received a phone call from the producers of University Challenge, who were bringing back championship teams to compete against one another.
"I was flown over to Manchester, and our team was reassembled to compete against Magdalan College, Oxford, the champions in 1998," says Foner. "We competed against them and we won, to my utter amazement, as I figured we had forgotten most of what we knew, and these younger people would be sharper."
Foner says that the Core Curriculum played a significant role in the victory.
"There was a series of questions about lines from Shakespeare's sonnets," he says, "and I knew all the answers. I don't know where I dredged them up from, but it must have come from Literature Humanities. It just shows you that the Core Curriculum imbeds things in minds that you can't even imagine."
Despite the victory, that was as far as Foner's team got in the competition, as only the top four scoring teams from the first-round winners advanced to the final round. "That was the beginning and the end of my second career on University Challenge," he says. "I retire undefeated."