Thursday, September 8, 2022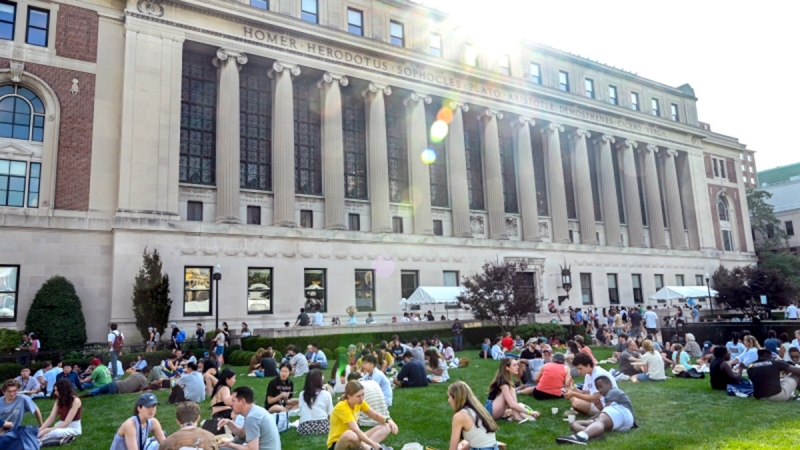 Columbia College welcomed its newest Lions August 27-28, as members of the Class of 2026 came together for the first time to settle in on campus, make friends and officially start their student journeys.
Throughout the weekend, Orientation leaders, resident advisers and College staff cheered on incoming students as they helped them move into their dorms. Many were wearing their Columbia pride on their sleeves, decked out in brand-new gear, while Alicia Keys' "Empire State of Mind" and other NYC tunes stoked the excitement.
On Sunday evening, first-years and their families attended Convocation. Speakers included Jessica Marinaccio, dean of Undergraduate Admissions and Financial Aid, Fidel Martinez, NSOP coordinator, Columbia College Dean Josef Sorett, President Lee C. Bollinger, and Cristen Kromm, dean of Undergraduate Student Life; they were joined by several alumni who welcomed the new students to the Columbia community and encouraged them to take advantage of the unique opportunities offered by the university and New York City.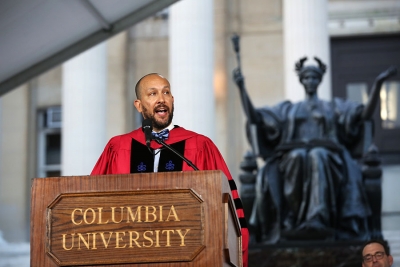 In his first address
since becoming dean in July, Dean Sorett emphasized the importance of students' creating space to learn and evolve through dialogue with their peers and professors, because the questions they ask in the academic setting will shape their pursuits and, in turn, their communities beyond the Gates. "You are about to embark on an undergraduate experience long defined by a commitment to dialogue, to diversity of thought and exploration," Sorett said. "You must learn for yourself what kind of student you will be, just as I am beginning to learn what kind of dean I will be. We will teach and learn so much from each other."
Afterward, students said goodbye to their families and joined their NSOP groups to kick off a week of learning about student life, campus resources and New York City highlights before the start of the fall term on Tuesday, September 6