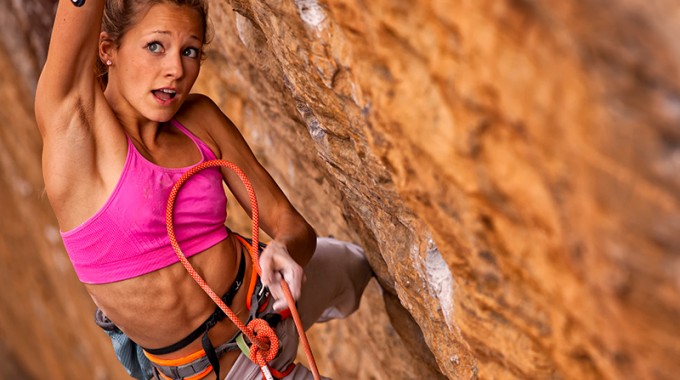 "Climbing serves as my passport to see the world through a unique lens. I want to transmit this passion to as many people as possible." — Sasha DiGiulian CC'16
The University has taken many steps in recent months to help prevent sexual assault and other gender-based misconduct on campus, to make it easier for survivors to report such incidents and to educate students about the subject and the resources available to them. The actions include opening a second Sexual Violence Response and Rape Crisis/Anti-Violence Support Center, establishing a new Gender Based Misconduct Policy, significantly expanding student orientation sessions aimed at prevention, expanding faculty and staff training, and hiring case managers to support students through this process. 
News & Updates
Thursday, October 30, 2014

Columbia College topped the leaderboard charts for the third annual Columbia Giving Day, a 24-hour University-wide event in which the goal is to support and increase awareness of annual funds across all schools. This year's event took place on October 29 and more than 1,200 College-related donors — comprising alumni, parents, students, staff and friends — contributed a record-breaking total of $3.09 million, a passionate show of support to continuing to build the best undergraduate experience for our students.

On September 29, the Center for the Core Curriculum, the Global Mental Health Program and Refuge Drama Productions, a London-based company specializing in drama therapy productions, sponsored a panel, discussion and screening in Lerner Hall with the Syria: Trojan Women project, a group of Syrian women refugees in Amman, Jordan who have produced a modern day adaptation of Euripides' play The Trojan Women.