Join James J. Valentini, dean of Columbia College and vice president for undergraduate education, and journalists Gregory Viscusi CC '85 (in Paris) and Albert Scardino CC '70 (in London) for lively discussions about Columbia College, undergraduate education at Columbia and the importance of global education. Learn about Dean Valentini's unusual journey to Columbia, his goals for the College and what makes Columbia such a diverse, engaging and intellectually vibrant institution. 
James J. Valentini was appointed Dean of the College and Vice President for Undergraduate Education in June 2012. Affectionately called "Deantini" by Columbia undergraduates, Dean Valentini has been a member of Columbia's faculty since 1990 and previously served as chair of the Chemistry Department and director of the Chemistry Department's Undergraduate Studies Program. 
Gregory Viscusi CC '85, SIPA '90, SIPA '91  is a reporter for Bloomberg News, based in the Paris office. He writes features about European business, economics, and politics. He previously worked at AP-Dow Jones in New York and London and at Forbes Magazine in New York. 

Albert Scardino CC '70 is a Pulitzer Prize-winning journalist, media investor and communications strategist, formerly of The Georgia Gazette, The New York Times and The Guardian. He is chairman ofthe board of the biotechnology company Immunovaccine, Inc.
Paris
March 18, 6:30-8:30 p.m. 
Reid Hall
4 Rue de Chevreuse, 75006
Paris, France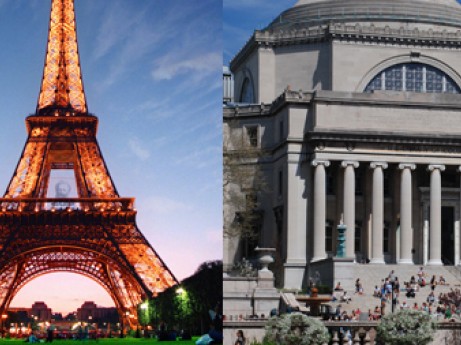 London

March 21, 7 p.m.
The Royal Automobile Club
89 Pall Mall
London SW1Y 5HS
Register here