Five accomplished alumni will be presented with a 2015 John Jay Award for distinguished professional achievement at the annual John Jay Awards Dinner.
2015 Honorees
Kyra Tirana Barry CC'87 (Chair, Columbia College Alumni Association; Team Leader, USA Wrestling - Women's Freestyle and President, Beat the Streets NYC)
Abigail B. Elbaum CC'92 (Principal, Ogden CAP Properties)
Ira Katznelson CC'66 (Ruggles Professor of Political Science & History, Columbia University)
Nicholas P. Leone CC'88 (Senior Managing Director, The Blackstone Group)
Andrew W. Marlowe CC'88 (Screenwriter and Producer, Thornhurst Entertainment, Inc.)
This will mark the 37th annual dinner; 200 honorees and 11 decades of alumni have been honored.  The dinner raises money for the John Jay National Scholars Program, which provides financial aid and special programming to enhance the academic and extracurricular experiences of outstanding students.
The John Jay National Scholars Program is an award program designed to honor the most outstanding first-year students entering Columbia College. The John Jay Scholars distinguish themselves through the originality and independence of their thinking and their rich and varied record of accomplishments.
This special academic enhancement program at Columbia is designed to promote three goals: intellectual growth, leadership development and global awareness. It thus extends and enhances previous academic and extracurricular experiences. Students are motivated to reach beyond their niches to learn that they can change society, and in fact have a responsibility to do so.
The program is centered around panels, discussions and presentations by leading professors, professionals and individuals from a variety of fields who serve as exemplars of commitment, creativity and courage.
Below, five John Jay Scholars share the impact that the John Jay National Scholars Program has made on their Columbia experiences and their future goals and endeavors.
---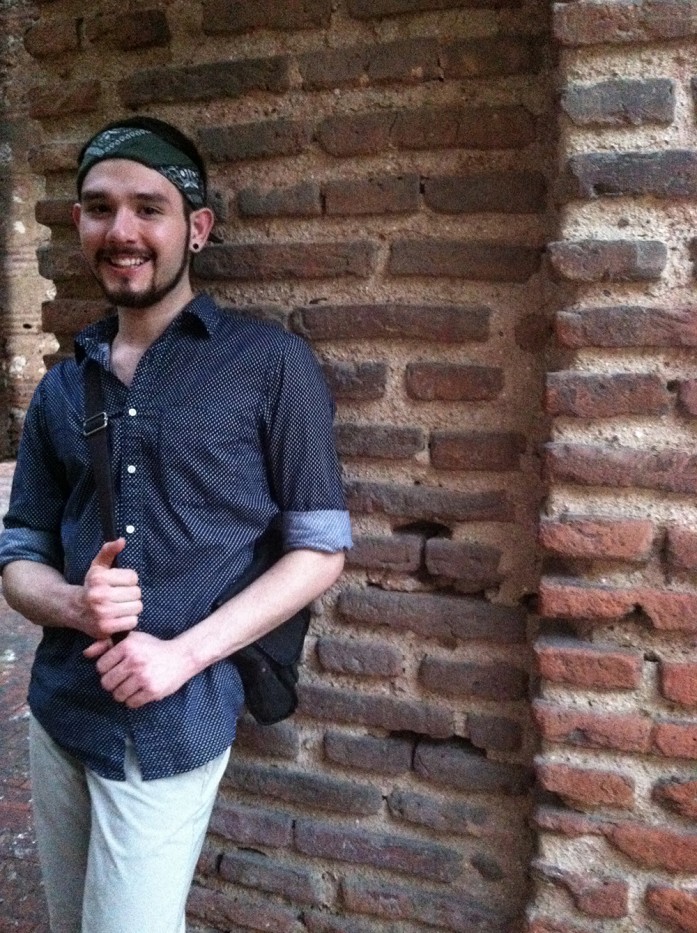 Dennis Dacarett-Galeano CC'15
"The John Jay Scholars Program has truly made all the difference in my Columbia experience. In my first year at Columbia, The Columbia Journey Seminar series, the Speaker Series, and the CUSP Cultural Outings fueled my humanistic approach to the professional career in medicine I hope to pursue. Since then, I see how it has honed my interdisciplinary passions without compromising complete, rigorous commitment to their multifaceted nature.
The John Jay Scholars Program has fully supported my research ambitions since the start of my time at Columbia. In my first two years, it made possible my independent research in San Francisco on retention to substance use pharmacotherapy treatment and furthermore, facilitated my being able to present my findings at [the College on Problems of Drug Dependence,] the oldest organization in the United States dedicated to discussing international drug dependence research. During my junior year, the John Jay Scholars Program replaced my work-study allocation in the form of grants and thus, I was able to continue my work on the built environment's effects on health inequality at the Mailman School of Public Health.
The John Jay Scholars Program allowed me to truly pursue my own pathway to a career in medicine, transforming my entire approach to academics at Columbia. Going into my next steps at the Icahn School of Medicine at Mount Sinai, there is no doubt in my mind that the John Jay Scholars Program paved my possibilities the entire way and I am forever humbled and honored to be a part of it."
Dennis Dacarett-Galeano CC'15
Anthropology and Latin American & Caribbean studies major; pre-medicine
Austin, Texas
---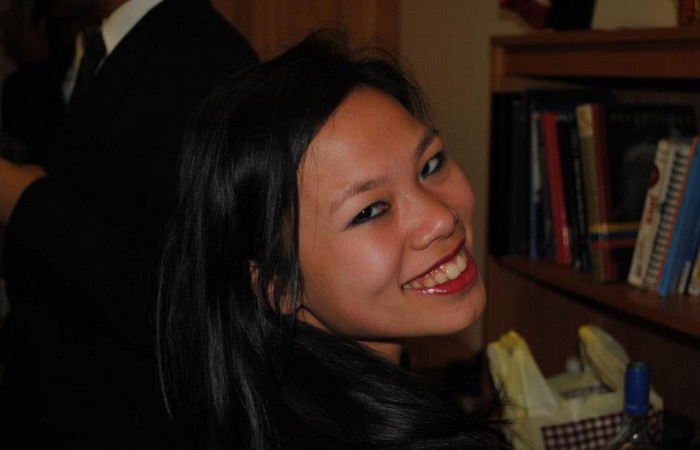 "Being a John Jay scholar has been an amazing supplement to my Columbia experience. Because of the scholars program, I have had the opportunity to see amazing speakers such as Joseph Stiglitz and Jeffrey Sachs. Not only did I get to hear Bill Deresiewicz speak, but I got to question him (which even ended up in a New York Times article!). Being a John Jay scholar also enabled me to do an unpaid internship in the city during the summer after my sophomore year. Without the grant from the scholars program, there is no way I would have been able to spend an amazing summer in the city with an internship in which I learnt a lot."
Claire Sheridan CC'15
Classics and political science major, history concentration
London, England
---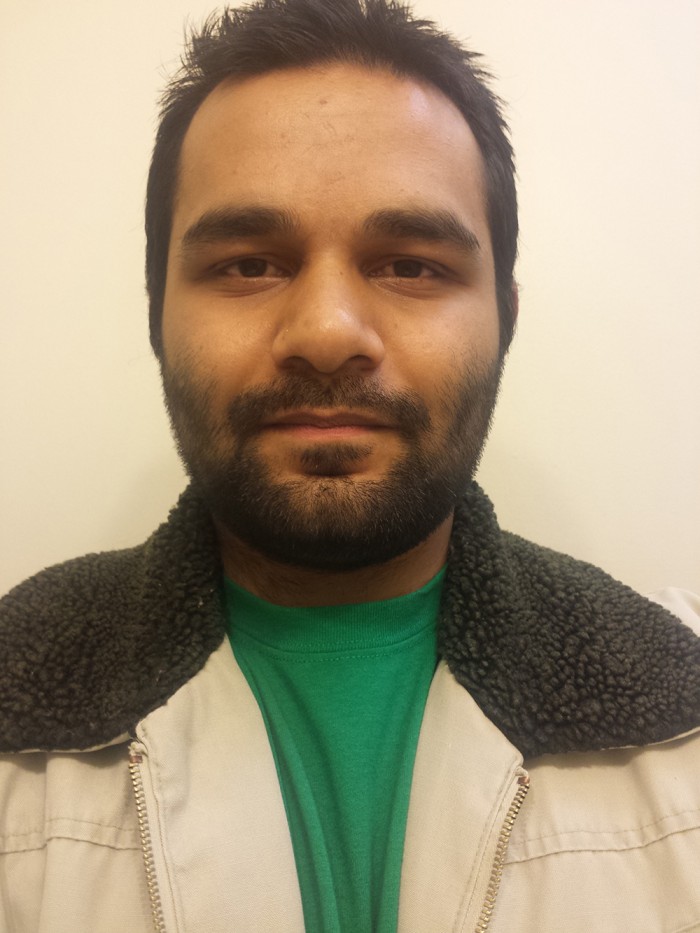 Sarba Bartaula CC'15 "The summer fellowship opportunity helped me teach at a high school, look into research, and manage a cryptocurrency start-up…. Our advisers are almost our second parents: they are open, supportive and extremely resourceful. The students I met through the program are among the brightest at Columbia. There's nothing not to love about the Scholar's Program, and I wouldn't be able to imagine my Columbia experience without it."
Sarba Bartaula CC'15
Mathematics and economics-statistics major
Kathmandu, Nepal
---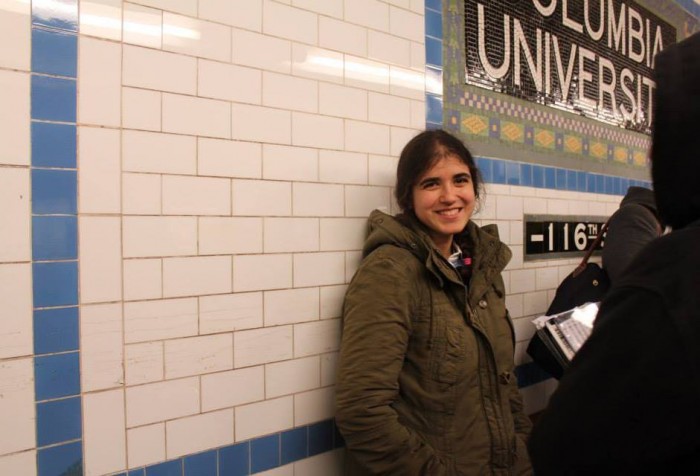 Jessica Karch CC'15 "Being a John Jay scholar has awarded me opportunities and privileges that have shaped my time at Columbia and for which I am incredibly grateful. I have listened to astronauts and ecologists, writers and human rights activists. My sophomore year, I got the chance to visit the UN to hear a panel on the Global Bioethics Initiative. The summer of my sophomore year CUSP helped me fund a trip to Aachen, Germany, where I researched radiolabeling prostate stem cell antigens to develop a method to label and identify prostate cancer. This experience shaped my passion for research and for experiencing other cultures, and it would have been impossible without help from the Scholars program.
However, I think the most rewarding part of being a John Jay scholar has been the community. Lavinia is supportive and available to all of her advisees, and I have spent four years surrounded by some of the brightest, kindest, and most passionate people at Columbia. I even still stay in touch with people from my first year Journey seminar! The opportunities I've been given and the people I've met through the Scholars program have been amazing and I am so glad to have been a part of it!"
Jessica Karch CC'15
Chemistry major, German literature and cultural history concentration
Camarillo, California
---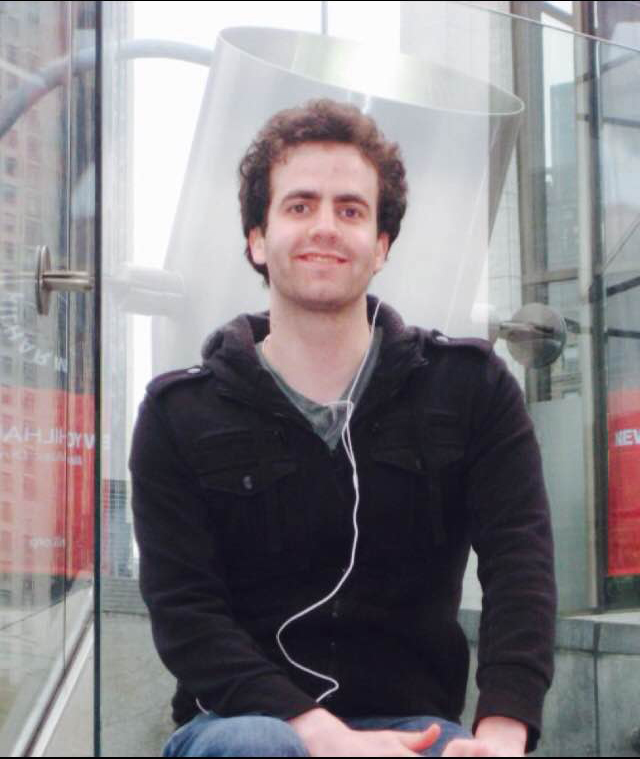 "The John Jay Scholars program was one of the main reasons I came to Columbia, and it's played a major role during my time here. While the programmatic benefits have been incredible – I've had the opportunity to meet both Jeff Sachs and Joseph Stiglitz and been able to take on two internships I might not have been able to otherwise – what I value most is the people I've gotten to know over the past four years. The other scholars and the advisors provide you with a sense of stability and grounding – a group of people who share your interests and have been on the journey with you from the very beginning."
Kevin Kahn CC'15
Economics and political science major
Atlanta, Georgia
---
Past Recipients of the John Jay Award
The John Jay National Scholars Program