Thursday, December 19, 2013
Attorney Jonathan D. Schiller CC '69, LW '73 has been elected as co-chair of Columbia University's Board of Trustees, along with current board chairman William V. Campbell CC '62, TC '64. Schiller will succeed Campbell as chair upon the latter's retirement from the board. Schiller is a managing partner and co-founder of the law firm Boies, Schiller & Flexner LLP, and is one of the country's most well-known and respected lawyers.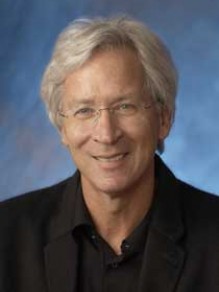 Jonathan D. Schiller CC'69
"The University is extremely fortunate to have a person of Jonathan's talent and character to take on this leadership role on our board," said Campbell, who has served on the board since 2003 and was elected chair in 2005. "Lee Bollinger and the dedicated trustees I've had the honor of serving with have brought Columbia to a place where it is excelling by every measure and again stands at the very top rank of great universities. Our board and the University will benefit from Jonathan's expanded role, and I am looking forward to collaborating with him to build on the substantial progress of recent years."
Schiller was a member of Columbia's 1968 Ivy League championship basketball team. Columbia College has recognized Schiller with its highest honors, the John Jay and the Alexander Hamilton awards. All three of his sons are Columbia graduates. In addition to being a University trustee, Schiller has also been a member of the Columbia Law School Dean's Council.
"I'm honored to take on this responsibility at an institution that has meant so much to me and my family," said Schiller. "Under Bill Campbell's extraordinary chairmanship, the board has become a vibrant community of ideas, hard work and shared commitment to Columbia. I know that in order to maintain Columbia's impressive momentum, we cannot pause in our collective efforts to help this great University prepare for the future. I am looking forward to fulfilling this role with the same inclusive, affirmative spirit that Bill has brought to the board and the Columbia community."
Schiller, whose practice concentrates on complex litigation and international arbitration, has successfully tried cases before juries and judges in federal and state courts throughout the United States and before arbitral tribunals in Europe, Asia, and the United States. He has frequently been honored for his professional service and success and is a fellow of the American Bar Association.
"Jonathan Schiller is deeply dedicated to Columbia and brings both great personal insight about the institution and admired professional experience to this important new role," said Columbia University President Lee C. Bollinger. "It is especially fitting that at this moment when our University is embracing the opportunities of the 21st century, Jonathan eloquently speaks of the enduring importance of his study of our classic Core Curriculum. He is highly familiar with the initiatives that are essential to Columbia's future, both here in New York and around the globe, and we look forward to benefitting from his leadership together with Bill Campbell who, in his distinguished service on this board over the past decade, has been an extraordinary resource to this University and a close friend to me personally."