Lulu Cerone CC'21 has been selected as one of the 2017 Women of Worth honorees by L'Oréal Paris for her work with LemonAID Warriors, a non-profit youth-activism organization that she founded to connect children to worthy causes and provide unique action plans to create tangible social good. The award includes a $10,000 donation to the organization and a celebration in New York, to be held on Thursday, December 6. Cerone is one of 10 women — and the youngest — to receive this year's prestigious award, for her charitable efforts and perseverance in making a difference in the community.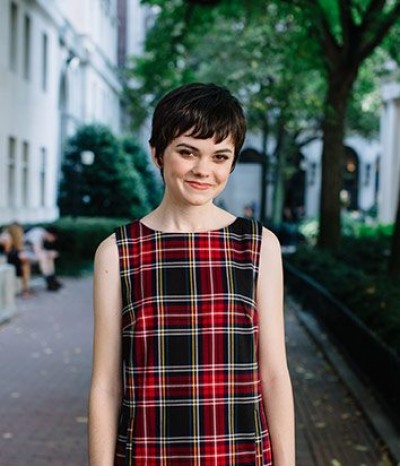 L'Oréal Paris Women of Worth
"This year's ten Women of Worth Honorees represent women of very diverse ages, backgrounds and circumstances who are working daily to improve the lives of the people they serve," said Tim Coolican, president of L'Oréal Paris.
"Being a L'Oréal Woman of Worth is such a personal honor, but even more importantly it honors the power of youth. My work is all about empowering the next generation of changemakers, and knowing that L'Oréal and the supporters of this campaign care about my mission gives me a lot of hope," Cerone said.
"Even though I've only been at Columbia for a couple of months, I already feel very supported here," she added. "Social justice is so integrated into Columbia's culture, and I'm constantly inspired by activists on campus and feel like I really have the means to make my voice heard."
Cerone believes that integrating social activism, kindness and generosity into the lives of young children will help the habits continue into adulthood. She was first inspired to give back at age 9, following an earthquake that devastated Haiti. To support disaster relief efforts, she organized a boys vs. girls lemonade fundraiser in her class, which led her to create PhilanthroParties, a program that gives children the tools they need to become effective and independent social activists. LemonAID Warriors mobilizes young people to host PhilanthroParties for charitable causes.
Since its inception, the organization has raised more than $120,000 to support projects benefitting vulnerable children. LemonAID Warriors uses unique PhilanthroParty action plans and campaigns to reach millions of children around the globe, and works with corporations to inspire young people to make social good a part of their social lives.
"It is the greatest honor to help these extraordinary women expand their reach, touch more lives, and create even more positive change throughout the world," said Karen T. Fondu, president emeritus and chairwoman of L'Oréal Paris Women of Worth.