Monday, September 12, 2016
Columbia College welcomes the new faculty members who will be teaching in the Core Curriculum during the 2016-2017 academic year. These faculty join approximately 50 returning faculty members teaching in the Core Curriculum.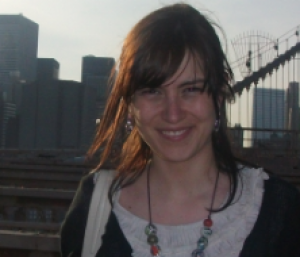 Ana Fernández-Cebrian
Ana Fernández-Cebrian
Assistant Professor of Modern Iberian Studies
Literature Humanities
Ana Fernández-Cebrián joined the Department of Latin American and Iberian Cultures in 2016. Her research focuses on the important historical shifts pertaining to ideological production and the transformations of the public sphere from the Second Republic to late Francoist Spain, with a special emphasis on literature, cultural studies, film and media. She has published articles on Ramón Gómez de la Serna and the international avant-garde, the literary field in the Primo de Rivera dictatorship, Cold War studies and popular cultures and consumer society in the Spanish cinema of the fifties. Her current projects center on different narratives of development in cultural fictions and collective social life within the context of the turn from postwar autarchy to the so-called "Spanish economic miracle." Other research and teaching interests include the impact of the accounts of progress, modernity and scarcity on the expectations of a social majority in the current economic crisis.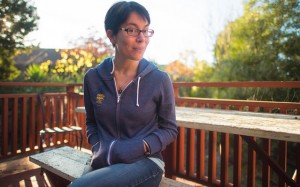 Melissa Fusco
Melissa Fusco
Assistant Professor of Philosophy
Contemporary Civilization
Melissa Fusco joined the Department of Philosophy in 2016. She works in philosophy of language (especially formal semantics) decision theory and philosophical logic and also has interests in metaethics and metaphysics. Her current projects include natural language theories of modality and the semantics of disjunctive questions. Fusco received a Ph.D. from U.C. Berkeley in 2015 and taught at San Quentin's Prison University Project in San Quentin, Calif. in Spring 2016.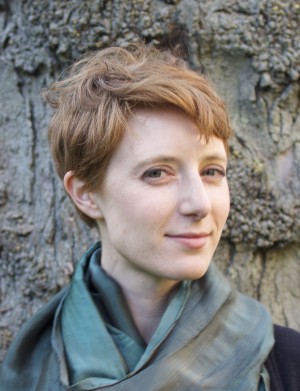 Meredith Gamer
Meredith J. Gamer
Assistant Professor of Art History and Archaeology
Art Humanities
Meredith Gamer specializes in the visual and material culture of eighteenth- and nineteenth-century Europe, with a focus on Britain and the British Empire. Her current work centers on the relationship between the spectacle of public execution and practices of art making, instruction and display in eighteenth-century London. Her other research and teaching interests include the visual culture of slavery, prints and popular culture and the history of anatomical and medical illustration.
Jessica Merrill
Jessica Merrill
Assistant Professor of Slavic Languages
Literature Humanities
Jessica Merrill comes to Columbia from Stanford, where she was a Mellon Fellow in the Humanities, and from U.C. Berkeley, where she received her Ph.D. in Slavic languages and literatures in 2012. She is currently completing a book on the intellectual history of modern literary theory, which traces the origins of the discipline to comparative philology and particularly the study of folklore in East-Central Europe. Her additional research and teaching interests include contemporary Russian literature and Central European literature and culture. This spring, in addition to Literature Humanities, Merrill will be teaching a graduate seminar on Slavic literary theory. 
Eleonora Pistis
Assistant Professor of Art History and Archaeology
Art Humanities
Eleonora Pistis trained as both an architect and architectural historian at the University IUAV of Venice, Italy, earning a Ph.D. in the history of architecture and urban planning. Before coming to Columbia she was the Scott Opler Research Fellow in Architectural History at Worcester College, Oxford (2011-2014), a research fellow at the Italian Academy for Advanced Studies in America at Columbia University (Spring 2015) and a visiting assistant professor in art history at Grinnell College (2015-2016).
Her publications and research interests span the European architecture and urbanism of the seventeenth and eighteenth centuries, with a focus on Britain, Italy and France. She has worked extensively on the spaces of learning institutions; the relationship between architecture and antiquarian studies within the European Republic of Letters; the libraries of architects and their patrons; the production and circulation of architectural drawings, prints and treatises; and the migration of architectural knowledge across European and Mediterranean fluid boundaries.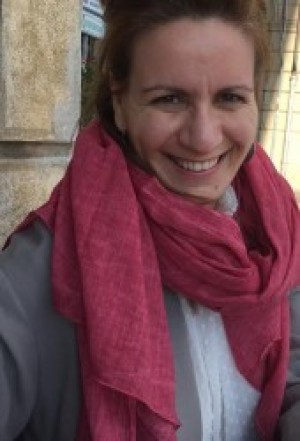 Konstantina Zanou
Konstantina Zanou
Assistant Professor of Italian
Literature Humanities
Konstantina Zanou received her Ph.D. from the Università di Pisa and a "European Doctorate" from the École Normale Superieure, Paris. She previously held visiting positions at the University of Nicosia Cyprus, New York University, Queen Mary University of London and Université Paris-Est Créteil. She has been a fellow of The Fulbright Program, the Institut d'Études Avancées de Paris, the Scuola Normale Superiore di Pisa, the British School at Athens, the Centre for Advanced Studies Sofia Bulgaria, and the Research Promotion Foundation of Cyprus.
Zanou is a historian of the long-19th century Mediterranean in a global context. Her research focuses on issues of intellectual history (Enlightenment, Neoclassicism, Romanticism, Philhellenism, Liberalism, Nationalism), biography and microhistory, with a special emphasis on Italy, the Venetian Republic, the Ottoman world, Greece, the Ionian Islands, and Russia. She is also a student of modern diasporas and of the trajectories, feelings and ideas of people on the move.
Her publications include a co-edited volume on "Mediterranean Diasporas: Politics and Ideas in the Long Nineteenth Century" (Bloomsbury 2016) and several articles on expatriate intellectuals and national consciousness in the post-Venetian Adriatic. Her book "Transnational Patriotism in the Mediterranean, 1800-1830: Stammering the Nation" is forthcoming from Oxford University Press.