Tuesday, October 13, 2015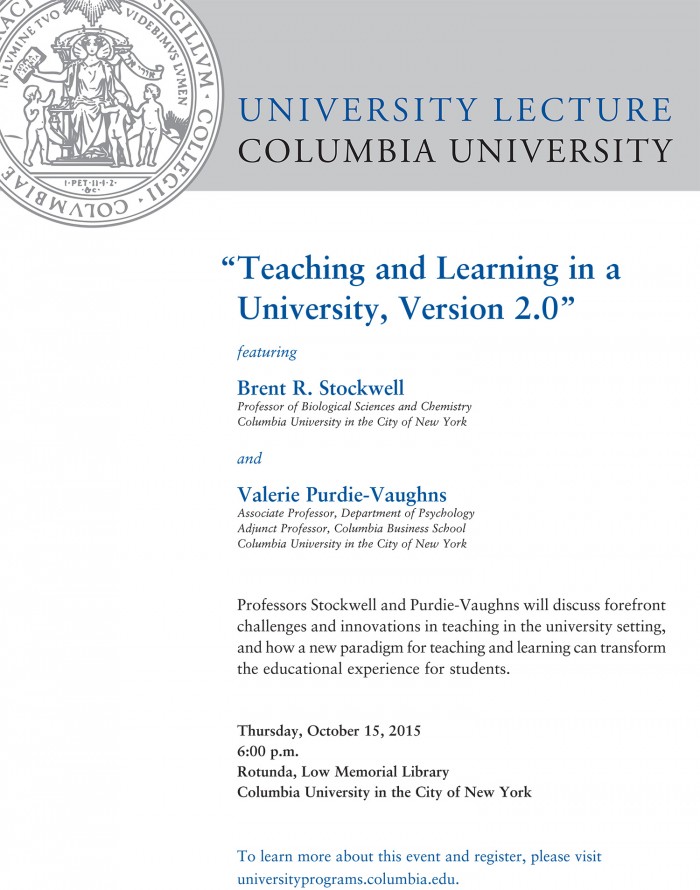 On Thursday, October 15, at 6 p.m, Valerie Purdie-Vaughns CC'93, associate professor of psychology and adjunct professor at the Columbia Business School, and Brent R. Stockwell, professor of biological sciences and chemistry, will be leading a University Lecture program where they will discuss challenges and innovations in teaching in the university setting, and how a new paradigm for teaching and learning can transform the educational experience for students.
This event will be held in the Rotunda of Low Memorial Library, and will be followed by a reception. Advance registration is required.
For more information, and to register, visit universityprograms.columbia.edu/#!/university-lecture-featuring-professors-valerie-purdie-vaughns-and-brent-r-stockwell.