Thursday, January 11, 2018
Columbia College has appointed Kecia Hayes, a Teachers College alumna with more than 20 years of education experience, as the new executive director of the Roger Lehecka Double Discovery Center (DDC), a program that works to enhance higher education opportunities for local low-income and first-generation youth ages 12–27. DDC's academic enrichment program, which serves approximately 1,000 students annually and has become a model for similar programs throughout the United States, focuses on ensuring high school graduation, college enrollment and completion, and responsible adulthood. Hayes will formally begin transitioning into her new role on Monday, January 29 and will be fully on board on Monday, February 19.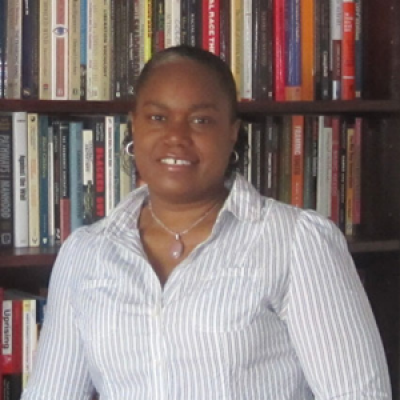 "We are thrilled to welcome Kecia Hayes, a longtime member of the Columbia community, as the new executive director of Double Discovery Center," said James J. Valentini, dean of Columbia College and vice president for undergraduate education. "Kecia's experience in urban education leadership, as well as her passion for transforming schools in the local community, will be a valuable asset to DDC's current and future families."
Founded in 1965, DDC was the creation of Columbia undergraduates who were moved by the disparities between their Ivy League institution and the underserved Harlem community. Annually, 90 percent of high school seniors participating in DDC programs graduate on time and enter college the following fall semester, which greatly surpasses city, state and national outcomes for low-income, first-generation college and minority students.
"Double Discovery Center has been an important anchor within the community, creating extraordinary learning opportunities and systems of support for Harlem's youth as well as University students," said Hayes. "I am excited and humbled by the opportunity to build on DDC's strong foundation in order to deepen its impact on the lives of young people."
A native New Yorker and longtime Harlem resident, Hayes has spent the last six years as founding director of the Raising Educational Achievement Coalition of Harlem (REACH), a university-assisted, community school initiative at Teachers College. Anchored by teacher and school leader professional development, REACH supports simultaneous programming in expanded learning time, health resources and family engagement to mitigate the impact of poverty and improve the academic achievements of Harlem youth. Prior to Teachers College, she taught educational leadership at Montclair State University and worked in various roles to advance school improvement at local, city and state levels. Hayes earned a B.A. from Hamilton College, an M.A. and Ed.M. from Teachers College and received her Ph.D. in Urban Education from the CUNY Graduate Center.