Friday, September 4, 2015
On August 29, 2015, Sasha DiGiuilian CC'16, a professional rock climber, became the first woman to free climb Magic Mushroom, one of the most difficult routes on the North Face of the Eiger mountain in the Swiss Alps. DiGiulian and her climbing partner, Carlo Traversi, are also the first Americans to free climb the route. The team completed the 20-pitch climb in three days.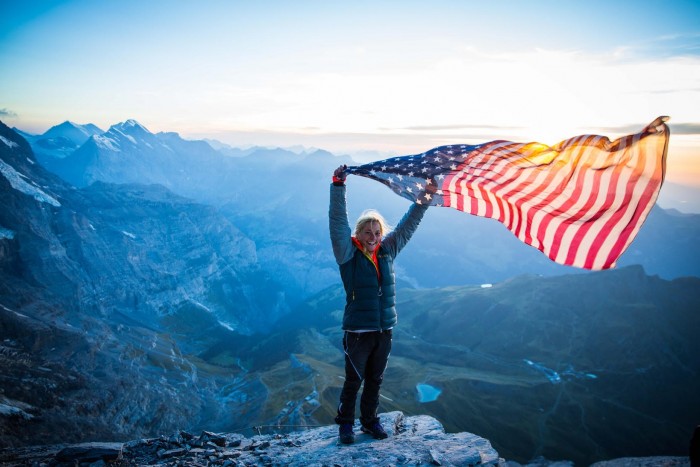 Sasha DiGiulian CC'16 at the Eiger mountain summit. Photo: Mary Mecklenburg
"Climbing the North Face of the Eiger was a moving experience for me. I was physically and mentally exhausted during the endeavor," said DiGiulian. "I am in a state of astonished disbelief that we have completed the climb."
In 2013, DiGiulian became the first person to finish an unconquered route in South Africa's Waterval Boven, entitling her to name it; she chose Rolihlahla, Nelson Mandela's middle name. Two weeks later she completed yet another unconquered route in Montagu, also in South Africa, which she named Miss-Behaving.
DiGiulian, a creative writing major with a special concentration in business management, is originally from Alexandria, Va. and has been climbing since age 6. Now a three-time U.S. national champion and the 2011 Overall World Champion, she was also the first and only North American woman to climb grade 9a (5.14d), recognized as the hardest sport climb ever achieved by a female. She has climbed it twice — first, in October 2011, Pure Imagination in Kentucky's Red River Gorge, , and then, in April 2012, Era Vella in Margalef, Spain.