Columbia College is pleased to announce that Sheena Wright CC'90, LAW'94, president and CEO of United Way of New York City (UWNYC), which seeks to improve the lives of low-income New Yorkers, will deliver the keynote address at the 2017 Columbia College Class Day ceremony. The annual event, which honors graduating seniors, will take place at 9:30 a.m. on Tuesday, May 16, on the South Lawns of Columbia's Morningside Heights campus.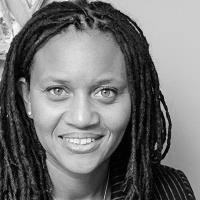 Wright is the first woman to lead UWNYC in its nearly 80-year history. The organization is part of the United Way Worldwide network and, partnered with more than 300 community-based organizations, works with public, private, and nonprofit sectors across New York City to diagnose community challenges; design solutions to expand educational, health, and financial stability opportunities; deploy resources and volunteers; and drive policy change, guided by measurable results. 
"We are so glad that Sheena Wright has accepted our invitation to speak to the graduating class of 2017," said James J. Valentini, Dean of Columbia College and Vice President for Undergraduate Education. " Sheena came to the College at a younger age than most, pursued her passions both inside and outside the classroom, and has gone on to dedicate her life to making the greatest city in the world even greater. She is an inspiration to our students, to our school and to our city. We are looking forward to welcoming her back to campus for Class Day."
Wright, who was born and raised in the South Bronx, entered the College at the age of 16, where she majored in history and sociology, lettered in varsity track and field and cross country, was President of Delta Sigma Theta, and head of the Cultural Affairs Committee of the Black Students Organization. She also co-founded the Pan-African House, a special interest housing community devoted to raising awareness of diversity across the globe, especially apartheid in South Africa.
Always invested in social justice, Wright's efforts on campus helped pave the way for an African-American studies major announced by Columbia in 1987, a policy of complete divestment from business in South Africa in 1988, and the Major Cultures (now Global Core) requirement in 1990. As a student, she was also an active volunteer at Community Impact and the Double Discovery Center (now the Roger Lehecka Double Discovery Center).
Wright subsequently graduated from Columbia Law School where, despite enrolling with a 1-year-old son, she graduated as a Harlan Fiske Stone Scholar for outstanding academic achievement. She is a member of the New York State Bar and was a 2016 recipient of the College's John Jay Award for distinguished professional achievement.
"Columbia has been a truly transformative force in my life," said Wright. "The things I have been able to achieve and the impact I've been able to drive in NYC, because of all I learned at Columbia, makes every chance I get to come back, that much more incredible!"
Before joining UWNYC, Wright served as President and CEO of the Abyssinian Development Corporation, one of the nation's premier community and economic development organizations. There, she oversaw the organization's extensive development projects in Harlem, including residential housing, and community and commercial spaces. She began her legal career at the prestigious Wachtell, Lipton, Rosen & Katz.
Along with her work at UWNYC, Wright is a member of the New York City Regional Economic Development Council. She lives in Harlem with her 3 sons and daughter.