The Academic Awards Committee of Columbia College is pleased to announce the 2018 winners of the student-nominated Lionel Trilling Book Award and Mark Van Doren Award for Teaching. Gareth Williams, the Violin Family Professor of Classics and chair of the Department of Classics, will be awarded the 43rd annual Lionel Trilling Book Award for his book Pietro Bembo on Etna: The Ascent of a Venetian Humanist. Gauri Viswanathan TC'85, the Class of 1933 Professor of English and Comparative Literature and director of the South Asia Institute, will be honored with the 57th annual Mark Van Doren Award for Teaching for her unparalleled dedication to teaching and to her students.
The honorees are selected annually by a committee of Columbia College students that recognize faculty members for their contributions to academia and publishing. They will receive their awards at a ceremony on Wednesday, May 2, at 6 p.m. in Low Library.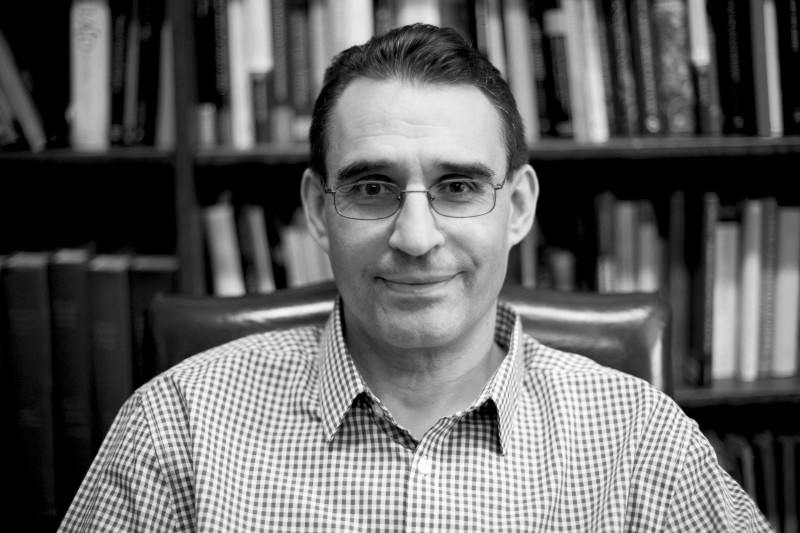 The Lionel Trilling Book Award is awarded annually to a member of the faculty whose book was published in the previous year and upholds a level of excellence commensurate with the work of Lionel Trilling CC'25, GSAS'38. The award was established in 1976 in honor of Trilling, a gifted and dedicated Columbia professor who was committed to undergraduate education, as well as a public intellectual known for his scholarship and literary criticism, which appealed to a wide audience..
Adam Elkhadem CC'18, Lionel Trilling Book Award Chair, said of the selection, "Professor Williams' book struck us as especially moving, stylistically brilliant and accessible, as well as informative. We were impressed at how he was able to give an illuminating new perspective to another work of literature, bringing it to life for each of us."
Committee members were struck by how Williams' book could bring to light a nuanced and, in some cases, inaccessible topic in such an engaging way
Williams has taught at Columbia since 1992 after completing doctoral work at Cambridge. His main publications have centered on Augustan poetry, especially Ovid's exilic writings, and also on Seneca's prose writings, including an edition of De Otio and De Breuitate Vitae. His current work includes a sequence of writings on Seneca's Natural Questions, but his current interests extend to Silver Latin literature more generally, especially Silver epic and also Roman philosophical/scientific development in the early empire.
The Mark Van Doren Award for Teaching was established in honor of Mark Van Doren GSAS'20, a Pulitzer Prize-winning poet, novelist, playwright, critic, editor and biographer, as well as a renowned scholar and legendary Columbia faculty member. It has been awarded annually since 1962 in recognition of a faculty member's humanity, devotion to truth and inspiring leadership.
Committee members were impressed with Viswanathan's personal mentorship and the ways in which she made the topics of her class compelling for everyone.
"In the classroom, committee members were struck by the manner in which Professor Viswanathan directed the conversation and the unmistakably global scale of her thinking," said Anvita Budhraja CC'18, Mark Van Doren Award for Teaching Chair. "Outside the classroom, her personal approach to mentorship, the ease of communication that she maintains, and her dedication to the South Asia Institute were some of the things that really stood out for us."
Viswanathan has published widely on education, religion and culture; nineteenth-century British and colonial cultural studies; and the history of modern disciplines. She is the author of Masks of Conquest: Literary Study and British Rule in India (Columbia, 1989; Oxford, 1998) and Outside the Fold: Conversion, Modernity, and Belief (Princeton, 1998), which won the Harry Levin Prize awarded by the American Comparative Literature Association, the James Russell Lowell Prize awarded by the Modern Language Association of America, and the Ananda K. Coomaraswamy Prize awarded by the Association for Asian Studies. She also edited Power, Politics, and Culture: Interviews with Edward W. Said (Vintage, 2001). Viswanathan's current work is on genealogies of secularism and the writing of alternative religious histories.
About the Academic Awards Committee
The Academic Awards Committee of Columbia College is responsible for awarding the Trilling and Van Doren awards each year. The committee is composed of 10 students who represent a cross-section of classes and majors. The group meets throughout the academic year to determine the professor and book most fitting for awards, reading the books of Trilling nominees and auditing the courses of Van Doren nominees. This year the committee relied on each other's reports of the classes and books in order to examine and understand all aspects of the member's experience.
Trilling award nominations are considered for style, accessibility, scholarship, relevance and whether or not the committee would recommend the book to peers. Van Doren award criteria includes class presentation of material, undergraduate community involvement and mentorship of students.