The Academic Awards Committee
of the Columbia College Student Council has announced the winners of the 2015 Mark Van Doren Teaching Award and the 2015 Lionel Trilling Book Award. Austin E. Quigley, Brander Matthews Professor of Dramatic Literature and Dean Emeritus of Columbia College, is the recipient of the 2015 Mark Van Doren Teaching Award for excellence in teaching, and Zainab Bahrani, Edith Porada Professor of Ancient Near Eastern Art and Archaeology, is the recipient of the 2015 Lionel Trilling Book Award for her book,
The Infinite Image: Art, Time and the Aesthetic Dimension in Antiquity. 
The awards ceremony and reception will be held on Wednesday, May 6, at 6 p.m., in Faculty Room, Low Library. All are welcome to attend. 
The Mark Van Doren Award for Teaching
The Mark Van Doren Award for Teaching has been awarded annually since 1962 in recognition of a faculty member's humanity, devotion to truth and inspiring leadership. The award was established in honor of Mark Van Doren GSAS'21, a Pulitzer Prize-winning poet, novelist, playwright, critic, editor and biographer, as well as a renowned scholar and legendary Columbia faculty member.
Quigley, who served as dean of Columbia College from 1995 to 2009, has made a significant impact on the education and life of students throughout his 25-year tenure at Columbia. As dean, he significantly increased the quality of student financial aid, facilitated the upgrading of Butler Library, Lerner Hall and several residence halls, and organized the renovation of the College's home in Hamilton Hall. He founded the Columbia College major in Drama and Theatre and has served as the associate director of Columbia's Oscar Hammerstein II Center for Theatre Studies since 1992.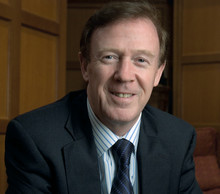 Austin E. Quigley, Brander Matthews Professor of Dramatic Literature
Through studying plays in the context of scripts, sets and performances, Quigley said, his students "come to recognize how plays work, how the visual and verbal languages of theatre interact." Quigley said that his seminar on Henrik Ibsen and Harold Pinter "involves intensive class discussion facilitated by student presentations that include production videos and photos, so that characters and events can always be positioned in a visual setting." 
"I try to maintain the right balance between keeping the discussion informal, so that anyone can share their thoughts at any time, and keeping discussion directed, so that there is a strong possibility of collective discovery," Quigley said.
Catherine Chen CC'15, an English major and member of the Academic Awards Committee, said taking Quigley's Ibsen and Pinter course changed her understanding of what a play can do.
"His pedagogy [is] to embroil and undo a classroom of students through paradox; to immerse us in in the difficulties of living in all kinds of spaces with all kinds of people who are navigating all kinds of relationships," she said. "He is the only professor I had who talked at length about the ethics of the texts. He's someone who will talk to you for hours about life." 
It was these qualities that ultimately set him apart from others nominated for the Van Doren Award this year, committee members said. 
Quigley received his B.A. from the University of Nottingham, his M.A. from the University of Birmingham and his Ph.D. from UC Santa Cruz. He received the Alexander Hamilton Medal, presented by the Columbia College Alumni Association for "distinguished service and accomplishment in any field of endeavor," in 2008, as well as the Great Teacher Award from the Society of Columbia Graduates in 2009. He is the author of The Modern Stage and Other Worlds, The Pinter Problem and Theoretical Inquiry: Language, Linguistics, and Literature. 
Quigley said the Van Doren Award is a particularly important to him "because it represents a long standing College tradition and commemorates one of the College's finest teachers." 
"From my point of view, there are few recognitions more to be appreciated than those that come directly from students," he said. "They, more than anyone, know when they are being well taught."
The Lionel Trilling Book Award 
The Lionel Trilling Book Award is awarded annually to a member of the faculty whose book was published in the previous year and upholds a level of excellence commensurate with the work of Lionel Trilling CC'25, GSAS'38. The award was established in 1976 in honor of Trilling, a gifted and dedicated Columbia professor who was committed to undergraduate education, as well as a public intellectual known for his scholarship and literary criticism, which appealed to a wide audience.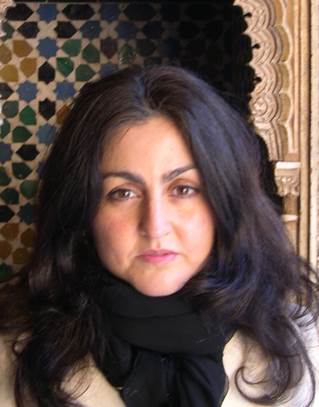 Zainab Bahrani, Edith Porada Professor of Ancient Near Eastern Art and Archaeology
Bahrani received the award for her book, The Infinite Image: Art, Time and the Aesthetic Dimension in Antiquity, which argues that a conscious awareness of art existed in Mesopotamia before the heyday of Greco-Roman art and architecture. During the nominating process, the awards committee found that the book complemented the Core Curriculum's focus on western art, according to Trilling Chair Catherine Jenkinson. 
"Many times, Art Hum professors ask students to consider the women, the non-typical Western culture, and the reduction of other identities and values in art within a single class period, but give little time to truly explore these areas," said Sahng-Ah Yoo CC'15, a member of the committee. "By pulling us back into the Mesopotamia, Bahrani provides the Columbia community a new space to discuss art beyond the limitations of the Art Humanities core curriculum."
Bahrani said she wrote the book with the idea that it should be accessible to readers, not just art historians. 
"When I wrote it I thought of it as more of an exploration of the basic themes of art, of history and of time, but what I really wanted was for the reader to see what for me is so absolutely fascinating about the art of antiquity."
In addition to The Infinite Image: Art, Time and the Aesthetic Dimension in Antiquity, which was based on the Slade Lectures that Bahrani delivered at Oxford University from 2010 to 2011, she has written and edited eleven other books, including Rituals of War: The Body and Violence in Mesopotamia, which received the James Henry Breasted Book Prize from the American Historical Association for "best book in any field of history prior to 1000 CE." She has also written extensively on topics ranging from ancient Near Eastern archeology to contemporary art criticism in more than 50 articles published in reputable art journals, including Art History. 
Bahrani earned her M.A. and Ph.D. at the Institute of Fine Arts at New York University. Before coming to Columbia, she served as Slade Professor of the Fine Arts at the University of Oxford and taught at the University of Vienna in Austria and SUNY Stony Brook. She served as senior advisor to Iraq's Ministry of Culture during the summer of 2004 and created The Archmap Project to map Mesopotamian Monuments in danger of being destroyed by the tumult in the Near Eastern region. She was recognized for her excellence in teaching both undergraduate and graduate students through the Lenfest Distinguished Columbia Faculty Prize, which she received in 2008.
Bahrani said she was especially pleased to receive the Trilling Award because the awards process is entirely student-run.
"It means a great deal to me to have my book chosen by the students for this distinction," Bahrani said. "I could not be more thrilled."
About the Academic Awards Committee
The Academic Awards Committee of the Columbia College Student Council, a group of 15 students that represents a cross-section of classes and majors, comes together every week throughout the academic year to determine the professor and book most fitting for the Mark Van Doren Award for Teaching and the Lionel Trilling Book Award, respectively. 
The year-long process of determining the winners involves intensive reading of books across all disciplines published during the previous calendar year, in addition to auditing the lectures and seminars of nominated professors. Van Doren criteria include class presentation of material, undergraduate community involvement and mentorship of students. Books eligible for the Trilling Award are considered for style, accessibility, scholarship and relevance for Columbia students. 
"We are a persistent reminder of the value of an institution of higher education—the student learning experience," Yoo said. "Being a part of the committee is a great way for students to express their thoughts and wishes towards pedagogical values that reflect our changing needs and priorities."