Wednesday, September 28, 2016
University Professor Ronald Breslow, the DeWitt Clinton Professor of History Eric Foner CC'63, GSAS'69 and the Jacques Barzun Professor of History Kenneth T. Jackson will be presented the 2016 Alexander Hamilton Medal on Thursday, November 17.
Named in honor of one of our nation's founding fathers, Alexander Hamilton (Class of 1778), the Alexander Hamilton Medal is the highest honor paid to a member of the Columbia College community. It is awarded annually by the Columbia College Alumni Association to a member of the Columbia community for distinguished service to Columbia College and accomplishment in any field of endeavor. The medals are presented each November at a black-tie dinner celebration in Low Library Rotunda, the proceeds of which directly benefit College students by supporting the priorities of Columbia College, including the Core Curriculum and financial aid. 
Past recipients include alumni, faculty, artists, politicians and more, including Nicholas Murray Butler, CC Class of 1882, in 1947; Richard Rodgers CC'23 and Oscar Hammerstein II, CC Class of 1916, in 1956; Lawrence A. Wien CC'25 in 1981; and the 2015 honoree, former Attorney General of the United States, Eric H. Holder Jr. CC'73, LAW'76.
---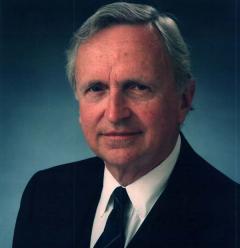 Ronald Breslow
Ronald Breslow: University Professor
Ronald Breslow arrived on campus as a chemistry instructor 60 years ago and has taught students who have gone on to become University professors and Nobel Prize winners. His work has led to the development of a chemical in current use to treat cancer, as well as chairing the committee to recommend the decision for the College becoming coed in 1983.
---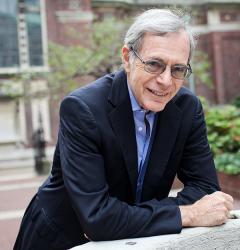 Eric Foner CC'63, GSAS'69 Eric Foner CC'63, GSAS'69: DeWitt Clinton Professor of History
Recipient of both a B.A. and Ph.D from Columbia, Eric Foner CC'63, GSAS'69 is one of the United States' most prominent historians. He began teaching at Columbia in 1969 until 1973, then returned in 1982. A specialist in the post-Civil War Reconstruction period, he is the author of a dozen books on the subject. One of his works on Abraham Lincoln earned him the Pulitzer, Lincoln and Bancroft Prizes in History in 2011.​
---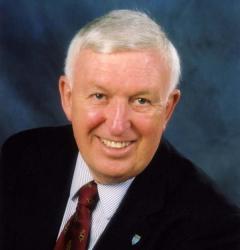 Kenneth T. Jackson
Kenneth T. Jackson: Jacques Barzun Professor of History
Editor-in-chief of The Encyclopedia of New York City, author of the award-winning Crabgrass Frontier: The Suburbanization of the United States (1985) and former president of the Organization of American Historians and the New York Historical Society, Kenneth T. Jackson is a frequent guest on television and is featured in 40 documentaries. He has been teaching at Columbia for 48 years and is widely known on campus for leading all-night bicycle rides for his courses on New York City.
---
For more information about the 2016 Alexander Hamilton Award Dinner, please visit college.columbia.edu/alumni/events/alexander-hamilton-award-dinner.