Columbia College is pleased to announce that Hon. Rolando T. Acosta CC'79, LAW'82 will deliver the keynote remarks for its first-ever virtual Class Day ceremony. Class Day will take place Tuesday, May 19 and is an annual event that honors the achievements of the graduating class. The keynote speaker is selected from a list of recommendations from the Columbia College Senior Class Council.
With the coronavirus pandemic disrupting programs and events nationwide, the College will hold a virtual Class Day that honors the exceptional accomplishments of the graduating class and acknowledge the conferral of degrees, taking place the following day at the University's virtual Commencement ceremony. The College is also committed to planning an in-person celebration for the Class of 2020, with expanded programming, when conditions allow for it. Details for this will come later this year. Understanding that schedules and travel considerations make it unlikely that the full class and their families will be able to attend a later event, the College looks forward to making Tuesday, May 19 as inclusive and unifying as possible for our remarkable graduating class.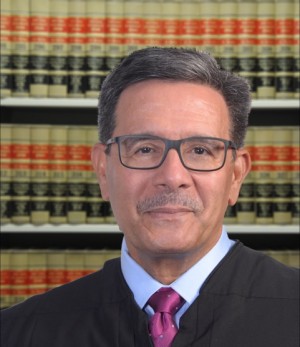 Keynote Hon. Rolando T. Acosta has been Presiding Justice of the New York State Supreme Court, Appellate Division, First Department, since May 2017.
Acosta came to the United States from the Dominican Republic with his family when he was 14-years-old. Before attending Columbia, Acosta attended DeWitt Clinton High School in the Bronx.
"Rolando's Columbia and New York ties run deep; he is an outstanding former student-athlete, trustee and justice in the New York State Supreme Court," said James J. Valentini, dean of Columbia College and vice president for undergraduate education. "Given the unique circumstances for the Class of 2020, I believe Rolando's personal and professional experiences and stories will resonate with our graduating students. We very much look forward to having Rolando join us for virtual Class Day."
During his time as a College student, Acosta played on the varsity baseball team for four years and was named one of the best student-athletes in the country by the NCAA.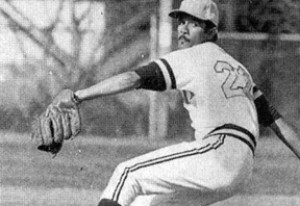 Acosta was the recipient of Columbia University's Medal for Excellence and Columbia Law School's Wien Prize for Social Responsibility. In 2008, he was inducted into the Columbia University Athletics Hall of Fame. He currently serves as a University Trustee and as a member of the Dean's Council of Columbia Law School.
As a lawyer, he has devoted his life to public service, including posts with The Legal Aid Society and the New York City Commission on Human Rights. His extensive community and pro bono work includes co-founding the Latino Commission on AIDS, serving as legal adviser to the founding board of Alianza Dominicana, and serving as treasurer and chair of the Policy Committee of the Hispanic Federation.
"We believe that The Honorable Rolando Acosta's commitment to social responsibility and pursuit of the truth mark him as the perfect choice as the Class of 2020 Class Day speaker," said Senior Class President James Ritchie CC'20, speaking on behalf of the Columbia College Senior Class Council. "He serves as an example to all Columbia students of how to give back to one's community, and how to take the lessons learned through the Core Curriculum and apply them in post-collegiate life. We are confident that his words of wisdom will be as pinpoint as his pitching!"
Information about virtual attendance for Columbia College Class Day will be available soon. Stay up-to-date by visiting cc-seas.columbia.edu/gradzone.