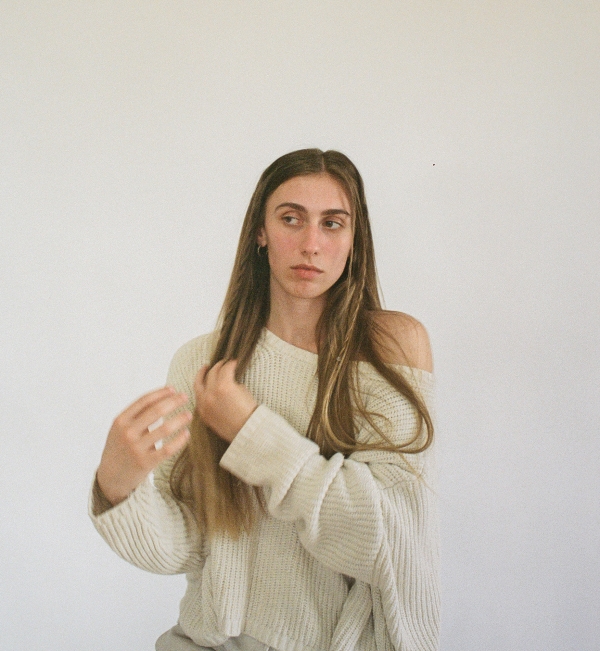 Courtesy Alethea Harnish CC'23
Many first-year students experience some disorientation when they start at the College: newly away from their families, on their own in a big city with daunting academics ahead. For Alethea Harnish CC'23, a religion major from Indiana, the culture shock was more profound — ideologically, politically and socioeconomically — and now the rising senior is turning her topsy-turvy experience into theater.
Harnish will perform her autobiographical one-person play, Phantasmagoria, at Theatre Row on 42nd Street on June 8 as part of the Downtown Urban Arts Festival. As the playbill describes it: "A young woman learns what it means to forsake her home, her family, and her religion to live in the devil's playground: New York City." Among the established playwrights participating in the five-week program, Harnish is the only undergraduate student to make the cut. "I just poured my heart into this script, and I think the producers saw that and wanted to give me this opportunity," she says.
Harnish was born and raised in a small rural community outside of Indianapolis that she says was very conservative. Her parents were still in college when Harnish was a child, and studied religion and philosophy; they and members of her extended family were involved in various religious movements, primarily smaller sects of Christianity, she says.
A performer since childhood, Harnish and her younger sister would regularly sing and put on shows at family gatherings. She loved movies, and they inspired her to start theater training when she was 12. "I was super into The Hunger Games around the time I started, but I had always acted out my favorites. From the time I was a toddler I would act out scenes from The Prince of Egypt with my grandmother," she says.
Acting offered Harnish a welcome creative outlet. "Performing helped me deal with a lot of the conflicting and confusing parts of the religious ideas and philosophies that I was growing up around," she says. "I think what drove me to Columbia and has led me to the work I've been doing is my search for truth — whether that be religious or artistic or academic truth."
Leaving home was not the norm in Harnish's community — she was the first student from her high school to get into an Ivy League university. Her parents supported her decision but Harnish says "there was some hesitancy about the intellectual and philosophical influences I might have at one of the most liberal colleges in the country. There's also the stereotype that New York City is a cold place, and my dad said he didn't want me to lose my heart."
Just six months after her bewildering start at the College — "It was a lot harder than I expected it would be," she says — Covid-19 arrived to further rock the boat. Phantasmagoria's script was crafted from journal entries Harnish wrote in 2021 about this challenging period. "It's a reflection of what it was like to move to the city, not only being from the background that I'm from, but also doing so in the middle of a pandemic, which made things much more difficult."
She also delves into her personal experience of the political and social differences between middle America and the so-called "coastal elites." "It really has been like balancing between two worlds," Harnish says. "I was raised around groups of people who … aren't necessarily painted in the best light in this part of the country. But I understand both sides of the story, and that's what I'm trying to share."
Harnish says that Phantasmagoria is one of the most artistically challenging things she's ever done; in the days before her big opening, she was feeling both "elated and terrified." "It's a whirlwind of emotions every day, and you just ride the wave of chaos till you get through to the end."
For her senior thesis, Harnish is working on a play that will be centered around themes of quantum physics, counterculture America and cyberculture. She is working closely with her advisor, Professor Mark C. Taylor (he says of Harnish: "In my 50 years of teaching, she is the most creative, committed and intelligent student I've taught. Trust me, that's not hyperbolic."). In the spring term, Taylor will teach a course based on the readings they curated for Harnish's thesis research, and she will be his TA.
After graduation, Harnish hopes to continue working in theater. "I want to keep performing, and keep writing, but a career in the arts is a game of chance and networking," she says. Whether she will stay in the city, or return to the country? "I'll follow wherever my art leads me."